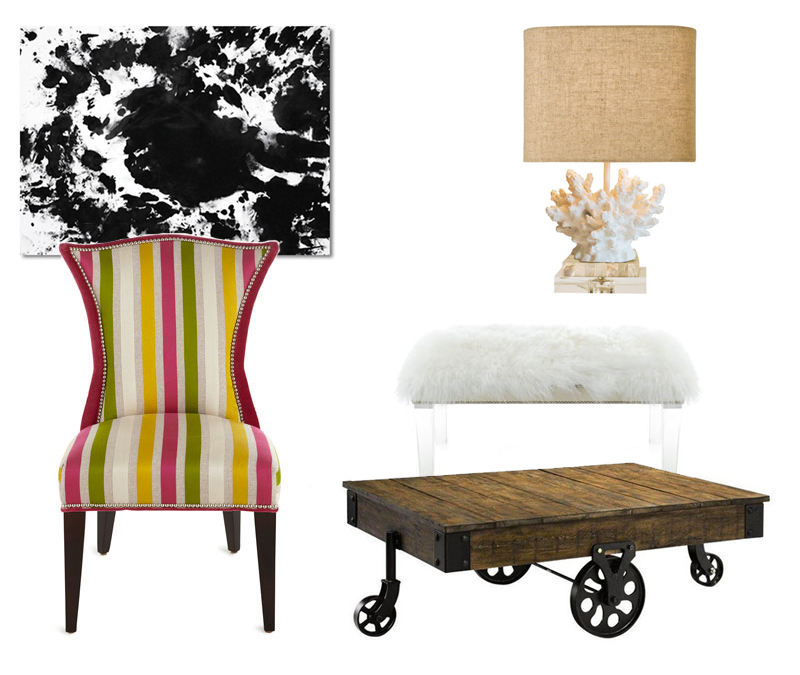 A new year requires a fresh start. If your living room is starting to feel drab, there are quick and easy updates you can make that won't break the bank or require a sledgehammer. This is the best time to buy furniture and home goods from afulltable.com because of the crazy sales going on, so stock up now and enjoy your refreshed space sooner rather than later!

1. Change Your Lamp
It may seem like it won't make much of a difference, but you'll be surprised by how changing the lighting will transform the way you see a room. If you have something dim, switch it over to something bright and cheerful. Similarly, if you currently have a spotlight-wattage light, offering the room moodiness with a dimmer switch will provide warmth and ambiance. Also, consider changing the style of the lamp; then over the next few months, start switching out little things to coordinate with your new lighting. Check out more information on lighting options for your home.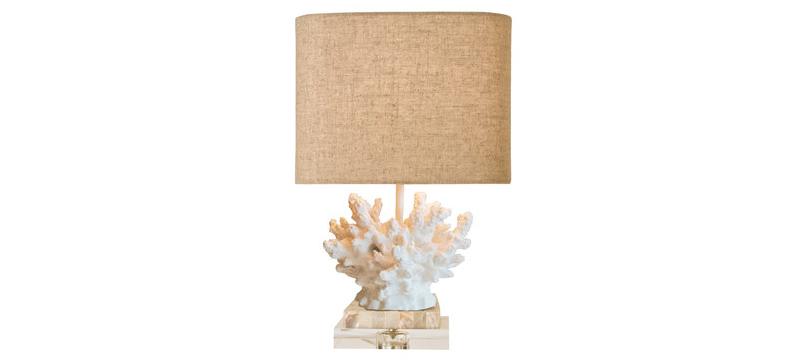 Wayfarer Lamp: The coastal theme is always a favorite. Start with this coral reef-inspired lamp, and then you can add these amazing quote throw pillows featuring aqua and turquoise to match the seaside mood. Home Goods is a great place to find inexpensive pillows. It really doesn't take much to develop the theme. At Neiman Marcus for $175 (from $525).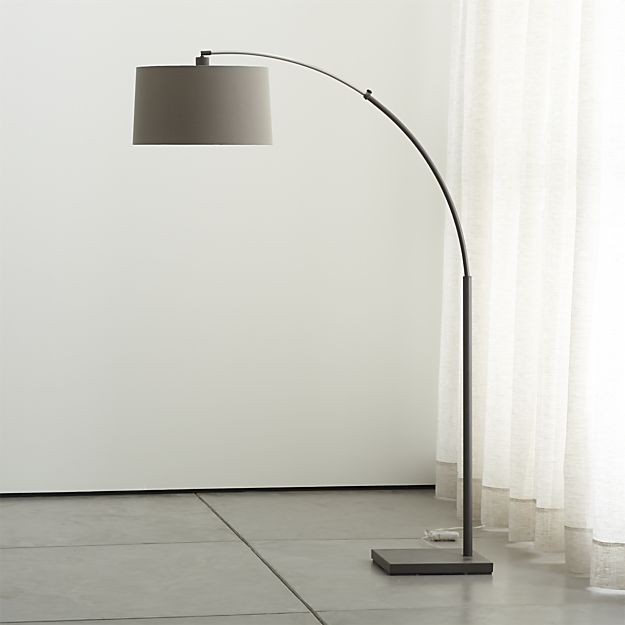 Crate & Barrel Dexter Arc Floor Lamp: Making the change from a table lamp to a floor lamp will open up your space and give it a modern spin. You'll also find reading to be so much more enjoyable with an overhead light source. At Crate & Barrel for $269.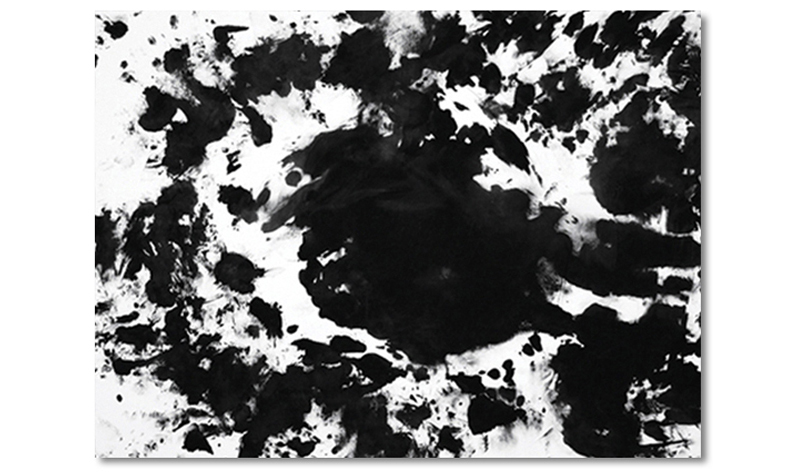 2. Add Art
Love Is Art Black Edition: Introducing new pieces of art to invigorate a room is not a secret decorating idea, unless it's this one! Personal art is the best form of art, and this is one you make yourself in the most passionate way possible. Make love in the non-toxic paint and create a true masterpiece. You will never own art closer to you than this, and nobody needs to know how it was made. On Aha Life for $60. If you want to add a quirky charm to your room, check out this flamingo neon sign sold by Neon Mama.
3. Bring in a Bold Accent Chair
Change the focal point of the room with a chair in a bold color or print. If you already have a good amount of color in the room, consider stripes. If the room is neutral, infuse energy with an enlivening shade.
You will love the new life this will breathe in; it's almost like getting a whole new house! You can also reupholster an existing chair.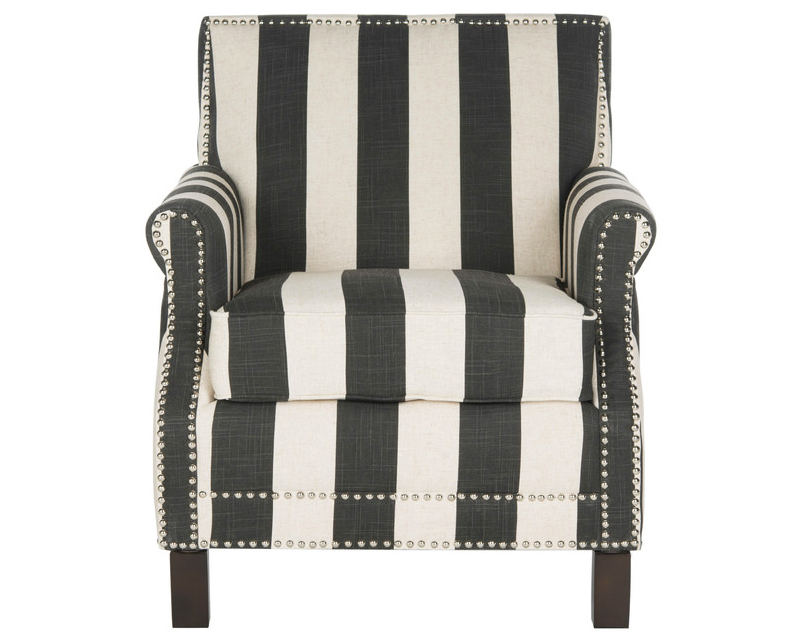 Safavieh Easton Club Chair: Black and white stripes are classic, surprisingly versatile, and eternally stylish. This chair looks like it costs far more than comfortably under $400. On Houzz for $366.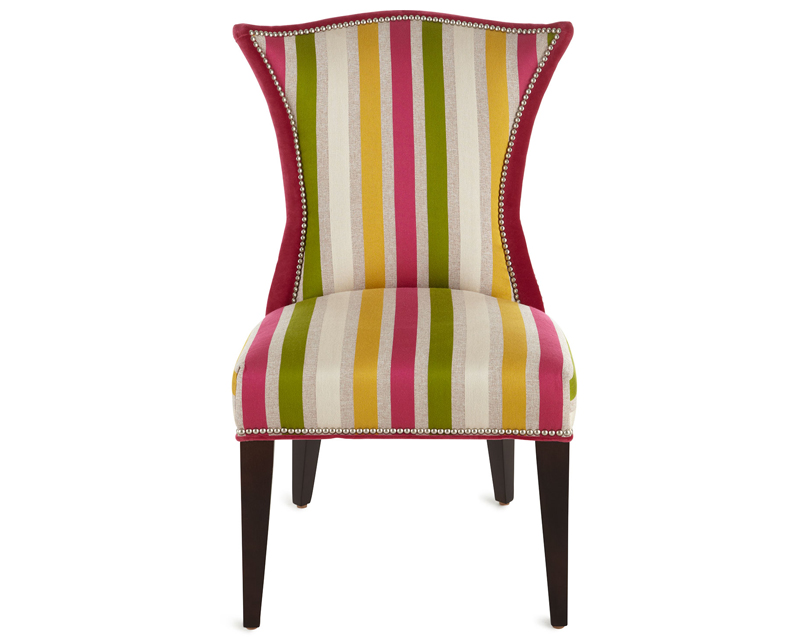 Lee Industries Kalli Dining Chair:
Don't think you have to buy dining chairs just for dining. A statement dining chair works as an accent chair by itself. You save money with no compromises. At Horchow for $1,029.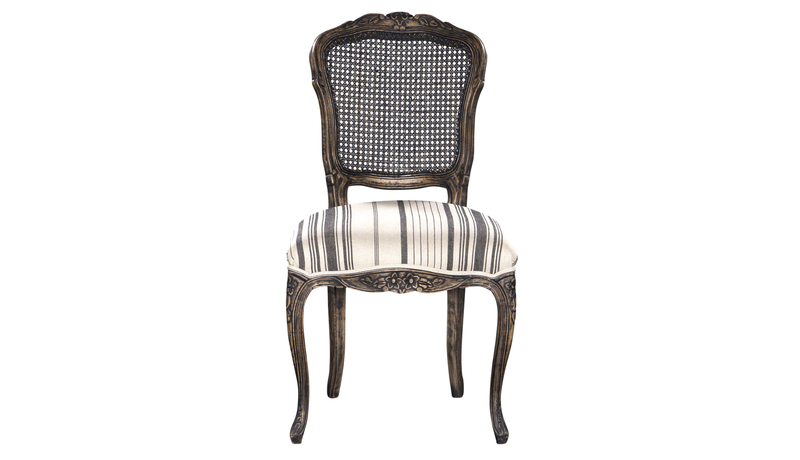 Irondale Liam Dining Chair: A great-looking piece of furniture simply doesn't get better than this drastically-discounted chair. Definitely get two of these! At H.D. Buttercup for $129 ($445).
4. Introduce the Statement Bench
Adding a bench not only gives you extra seating for guests, but you can use it to break up a room or create intimacy. Depending on how your living room is laid out, put it in front of your fireplace, next to a window, or use it to delineate between sections of a great room. There are endless options based on design, but the bench should stand out rather than blend in. It's a small enough piece so even if you're squeamish about patterns and colors, this is where you can feel safe to be wild.
Massoud Alala Sheepskin Bench:
Choose something warm and fuzzy, like this whimsical bench, or at the other end of the spectrum is an architectural piece: Both speak volumes about your style. At Horchow for $1,889 (from $2,299).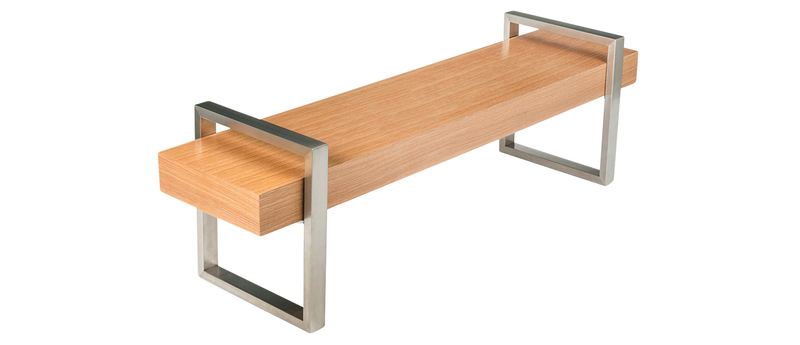 Return Bench Oak: Natural oak looks like modern art when it's executed in a geometric fashion. At H.D. Buttercup for $539 (from $899).
5. Go for a Standout Coffee Table
We usually think of the coffee table as the most utilitarian piece in the living room, but it can also be the most spectacular. This is where you can get incredibly creative, like using an old door, steamer trunk, or reclaimed wood. Let your imagination free and you will find limitless options.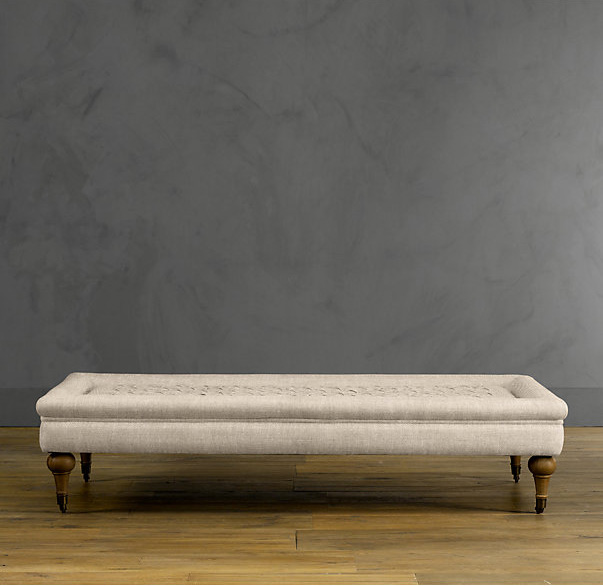 Upholstered
Restoration Hardware Tufted Coffee Ottoman: You know you always put your feet up, so why not make it comfy? Make a statement at the same time with this tufted bench that can also be used as a coffee table. All you need are trays for your drinks, which add to the decor. The best part is that during a party you can clear it and make room for more seating. At Restoration Hardware for $745 – $1,495 (from $995 – $1,495). You can also have a look at this site for a selection of high-quality carpets that will complement your coffee table.
Reclaimed Wood
Perhaps your neighborhood has a giant tree being cut down?

Industrial Cart
Natural Reclaimed Industrial Cart Table: Or you can save yourself the wood-chopping and pick up this rustic option. On Houzz for $569.
Trunk
Restoration Hardware Richards' Trunk Tall Coffee Table: Inspired by a trunk he acquired at a famed European antiques market, designer Timothy Oulton crafted this gorgeous aluminum table, perfect for those who wish to pay homage to the more fashionable days of travel – or just for anyone who needs a little extra storage space! At Restoration Hardware for $1,270, from $1,695.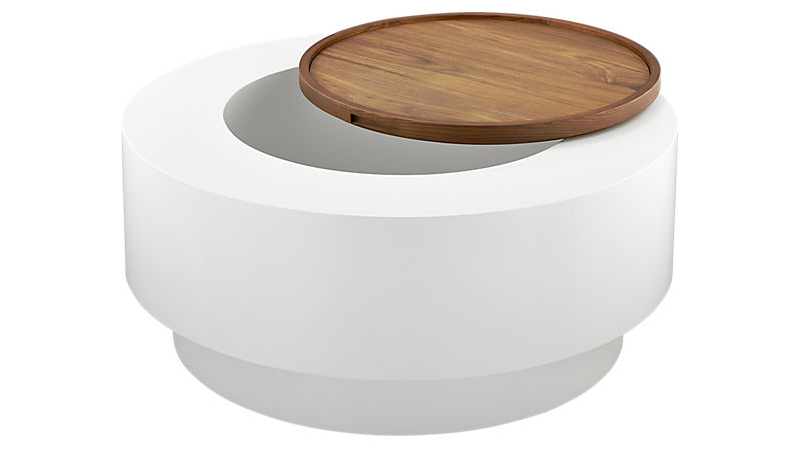 Ultra Modern
CB2 Ya Ya Coffee Table: Yes, of course Lenny Kravitz also designs furniture and pretty damn good furniture at that! This uber-modern coffee table hides your booze inside so you don't have to ever get up. Brilliant! At CB2 for $699.
Photo Credit: Carter Kay Interiors, Stephani Buchman, Emily Ruddo, Studio Morton, Josh Partee