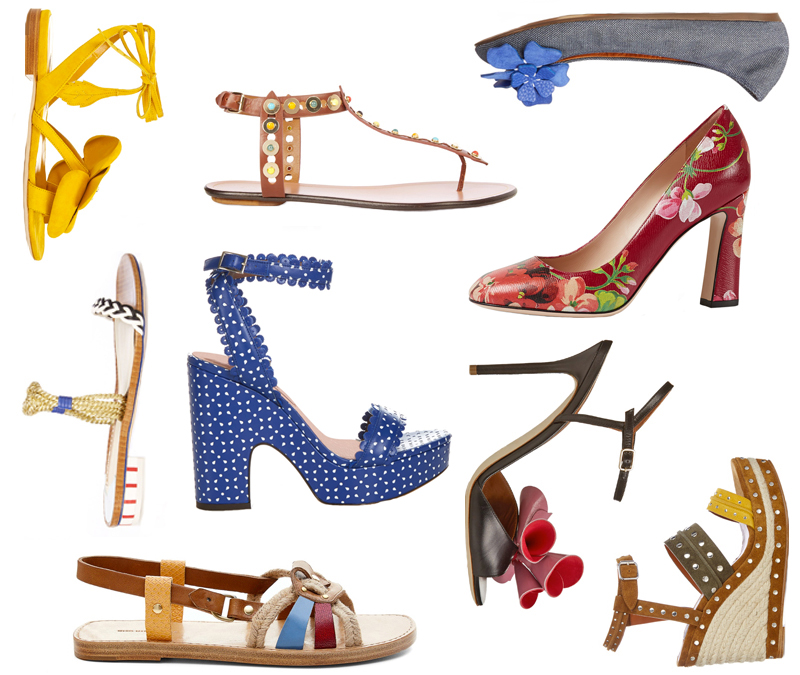 There's nothing like a little escape come this time of year, and the next best thing to going off on a tropical getaway with a suitcase full of brand-new resort wear is looking ahead to spring. Spring's best new shoes have already hit stores, and I'm ready to get a jump-start stocking up. From in-your-face floral appliqués to nautical accents to majorly-elevated flats, there are plenty of reasons to get excited on the early side.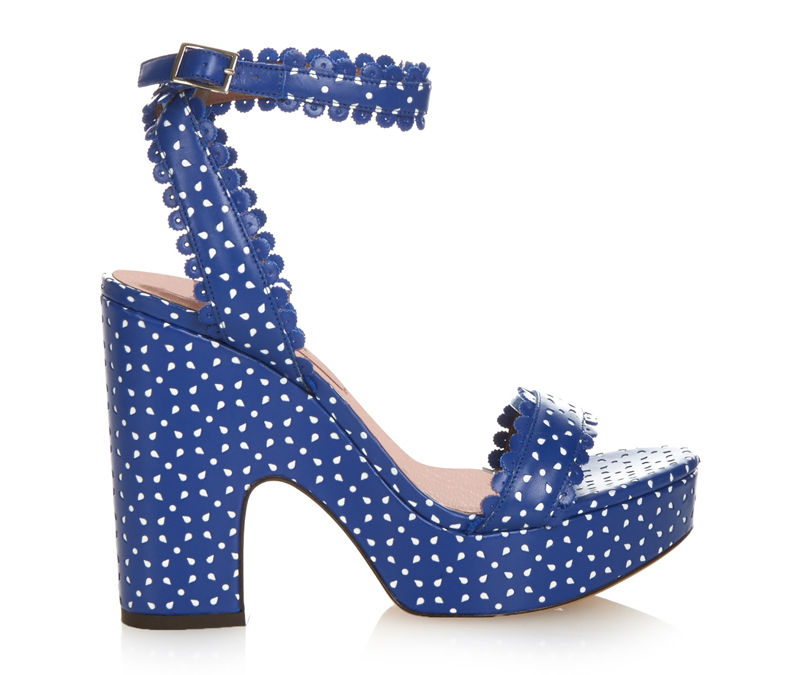 1. Tabitha Simmons Harlow Perforated-Leather Platform Sandals: Pretty scalloped edges and a pattern that only looks perforated: These platforms are just cute enough. On MATCHESFASHION.com for $733.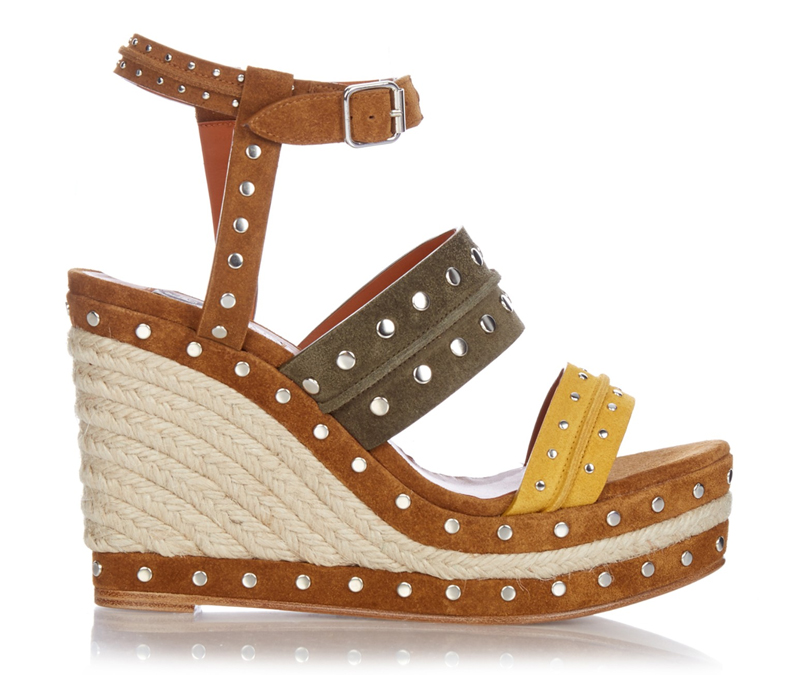 2. Lanvin Stud-Embellished Suede Wedge Sandals: You know I love a new Lanvin wedge each and every spring, but this latest shake-up of colorblocked suede, studs, and woven rope has really grabbed my attention. On MATCHESFASHION.com for $890.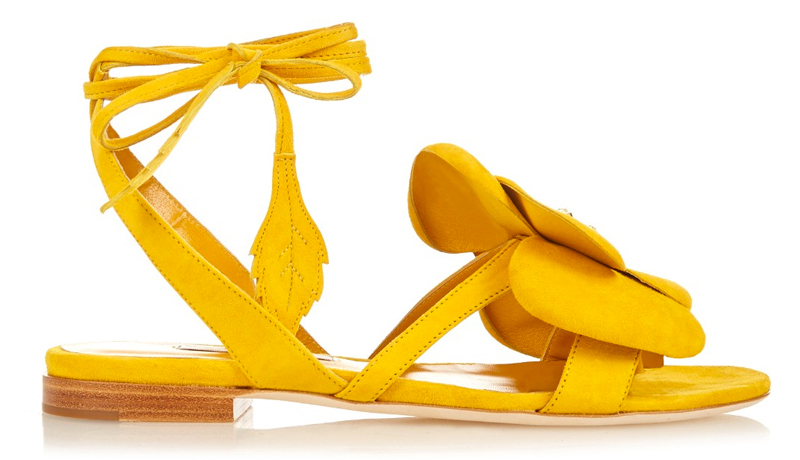 3. Olgana Paris Dahlia Floral-Detail Suede Wraparound Sandals: I can't wait to break these big blossoms out on the first hot, sunny day and really bring the sunshine. On MATCHESFASHION.com for $551.

4. Lanvin Floral-Appliqué Flats: Or if you want your floral appliqués to feel a touch more practical, opt for these whimsical flats. On MATCHESFASHION.com for $650.

5. Isabel Marant Étoile Jeana Rope and Leather Sandals: Elevated yet accessible-looking basics are what Isabel Marant does best, as proven by these summer-ready sandals. On MATCHESFASHION.com for $485.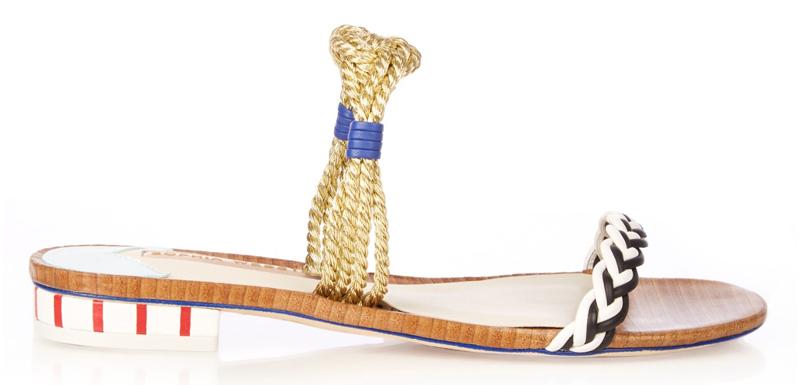 6. Sophia Webster Celeste Braided-Leather Sandals: When the weather heats up, it's time to let your almost-bare feet do the talking. Help them out with Sophia's twisted-rope and braided-leather slides. On MATCHESFASHION.com for $320.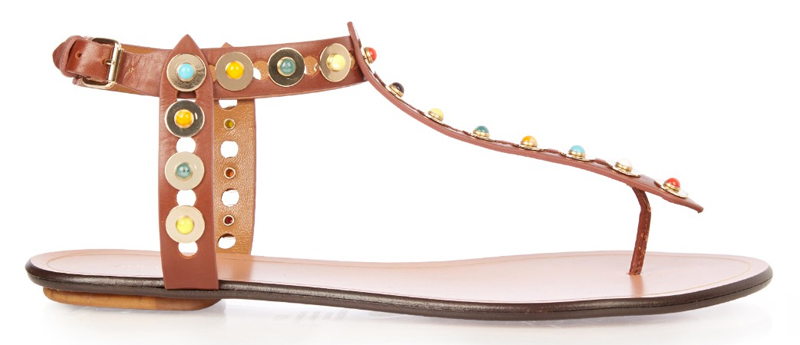 7. Aquazzura Byzantine Studded Leather Sandals: Studded with colorful discs, consider Aquazzura's Byzantine sandals the modern update on the gladiator look. On MATCHESFASHION.com for $714.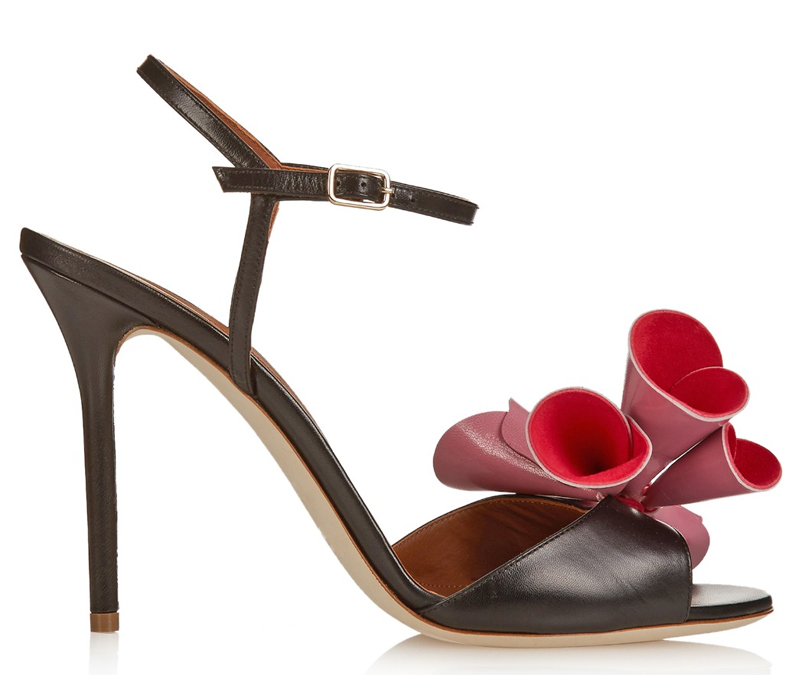 8. Malone Souliers Selma Rose Leather Sandals: Hot nights require even hotter shoes. These sculptural stilettos make regular bows looks so passé. On MATCHESFASHION.com for $818.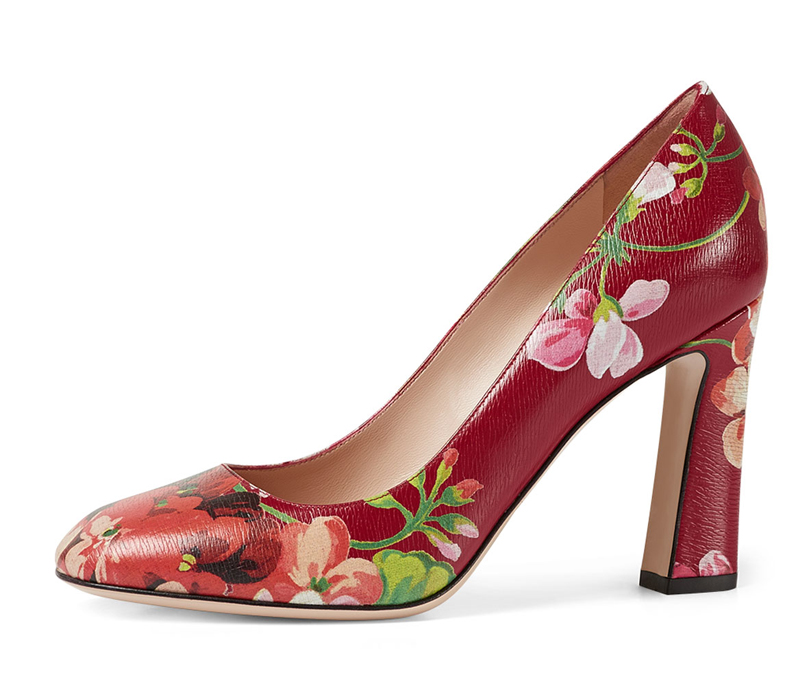 9. Gucci Marine Bloom-Print Leather Pump: If you don't want to give up your pumps come spring, opt for Gucci's floral pattern, guaranteed to be a must-have. At Neiman Marcus for $660.