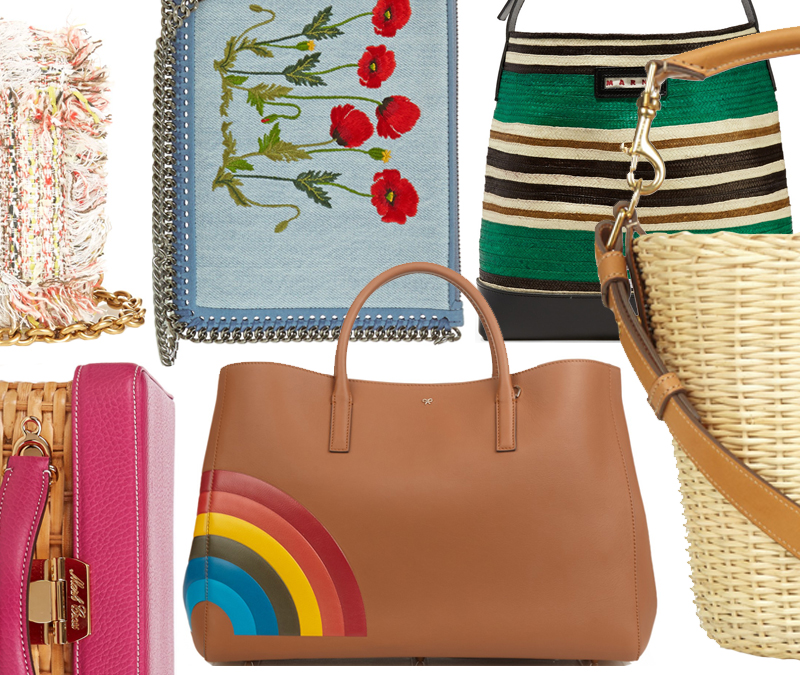 This spring is all about projecting an innocent spirit. I'm loving the sense of optimism and joyful attitude that's already in full effect. It's the perfect way to start off the new year, one that, by the look of things, is guaranteed to be a good one. It also looks like it will be nothing but picnics all season, and I am definitely okay with that! Come prepared to soak up the sun with the right bag: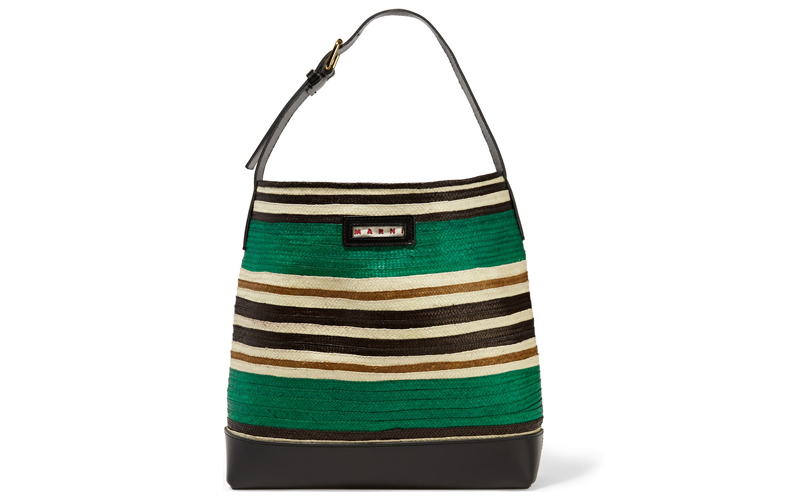 1. Marni Leather-Trimmed Raffia Tote: Stripes never go out of style, and they always feel fresh in a mix of bright and neutral tones of woven raffia. Trimmed with leather, you can take this from the sea to the city. On NET-A-PORTER for $970.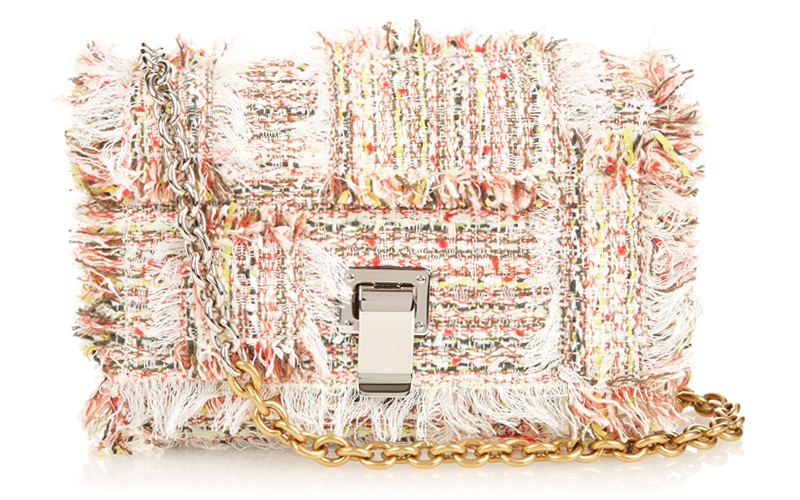 2. Proenza Schouler XS Courier Tweed Shoulder Bag: Spring tweed (read: a pale color palette) is usually ladylike, but with spunky, frayed edges and mixed metals, Proenza's is thoroughly modern. On MATCHESFASHION.com for $1,613.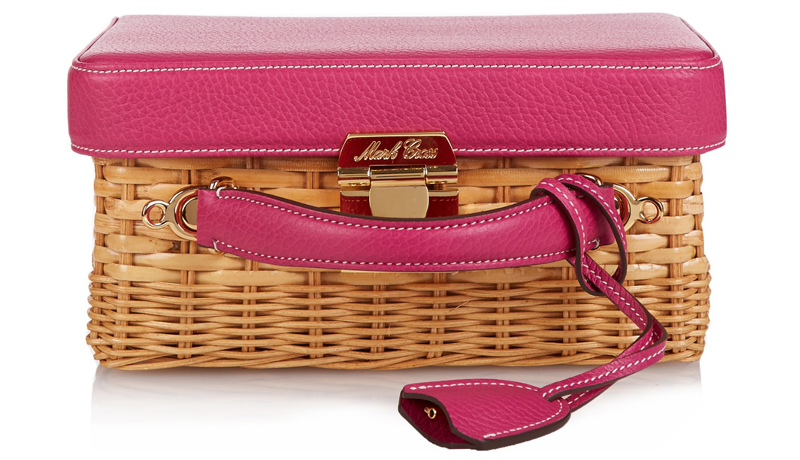 3. Mark Cross Grace Leather and Rattan Box Bag: Does a basket bag, yet another staple of spring, get more classic than Mark Cross' Grace box? No, it doesn't. On MATCHESFASHION.com for $2,016.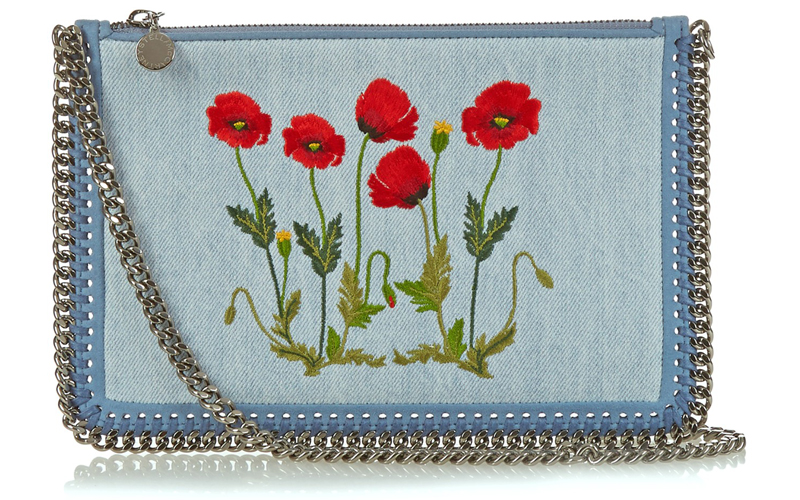 4. Stella McCartney Falabella Poppy-Embroidered Denim Clutch: How do you lighten up the Falabella to covetable effects? Slim it down and do it in denim with fully-bloomed embroidery. On MATCHESFASHION.com for $529.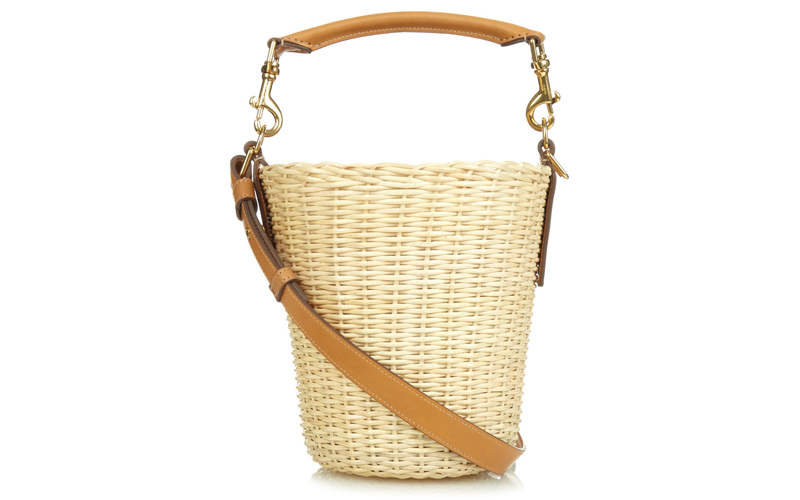 5. Saint Laurent Leather and Raffia Bucket Bag: Give a nod to Jane Birkin's original real basket bag, and toss this carefree little bucket on your arm. On MATCHESFASHION.com for $1,350.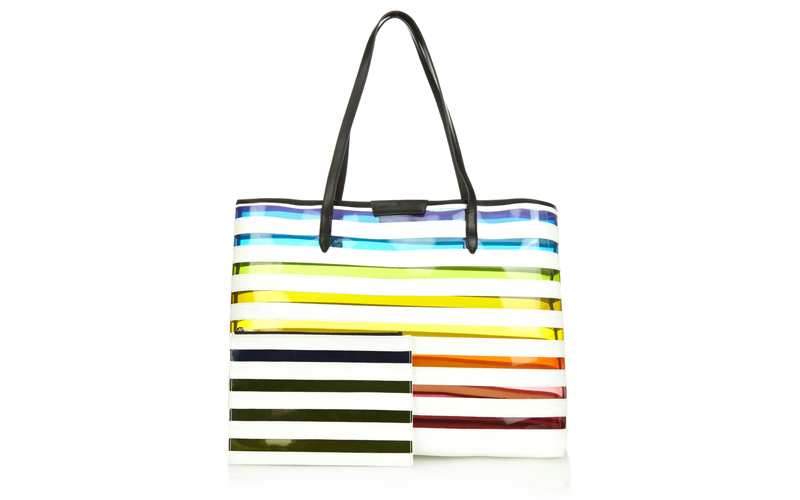 6. Mary Katrantzou Rainbow-Stripe Tote: Electrify your wardrobe and elevate your mood with a technicolor Perspex tote that's too good to relegate only to the beach. On MATCHESFASHION.com for $889.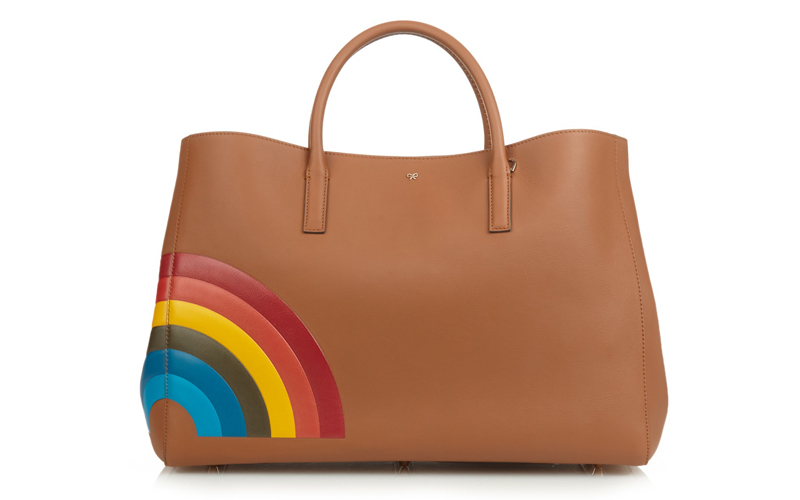 7. Anya Hindmarch Rainbow Maxi Featherweight Ebury Tote: Or you can opt for a pop of multicolored perkiness on versatile tan brown leather, with the assistance of Anya's youthful rainbow. On MATCHESFASHION.com for $2,129.