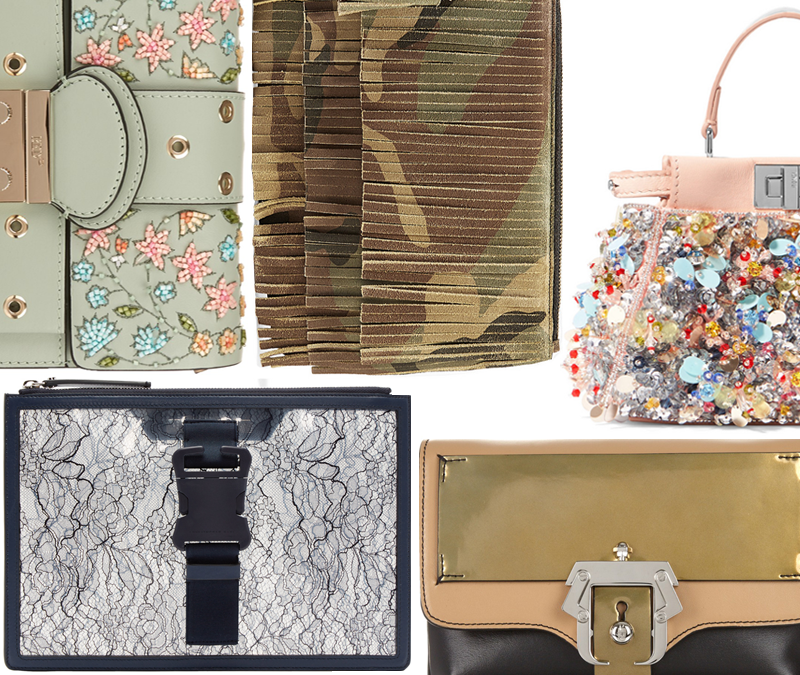 Your wardrobe reflects your personality and for all our own varied tones and moods, our bags should have just as many facets. The demure, feminine girl sometimes gets taken over by a rough and tumble attitude, and vice versa. Isn't that what makes being a woman so fabulously fun? Make sure your bags show how are you feeling each day.
Dainty: Sometimes girls just want to be girls, and these bags enhance your sweet side without making you look like Miss Priss.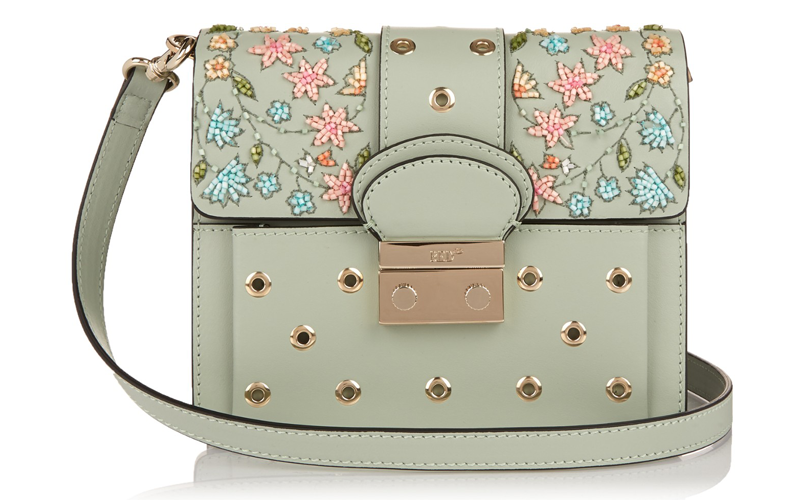 1. REDValentino Embellished Leather Shoulder Bag: Soft mint green sets the tone for the brand's 18th century-inspired beadwork, as delicate as can be. On MATCHESFASHION.com for $666.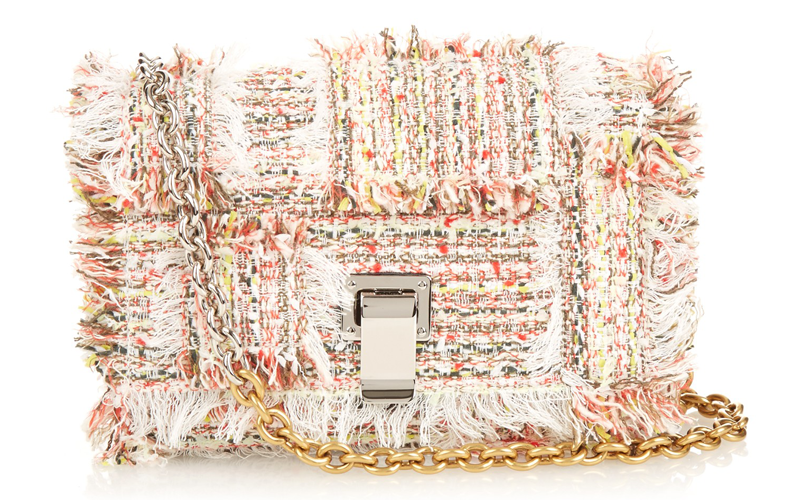 2. Proenza Schouler XS Courier Tweed Shoulder Bag: A cocktail of vibrant frayed tweed and shiny metals translate to a modern take on ladylike dressing. On MATCHESFASHION.com for $1,613.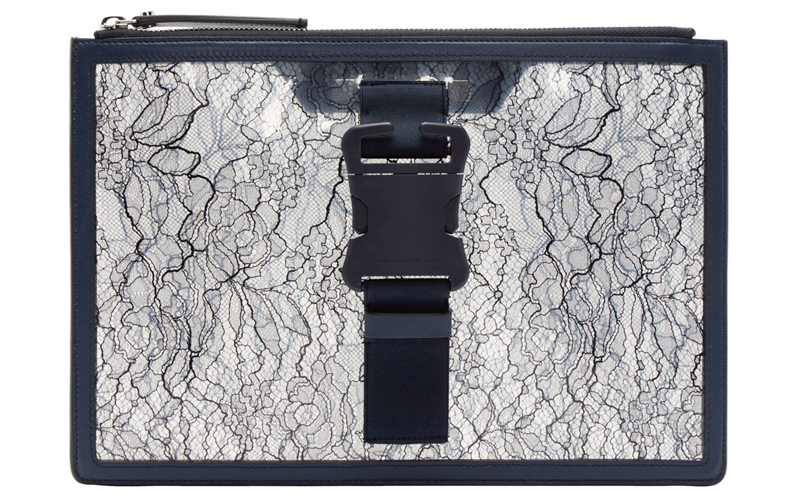 3. Christopher Kane Navy Vinyl Lace Pouch:
At first glance, the buckle may read tough, but not so fast: Delicate black lace makes this hyper-femme. On SSENSE for $650.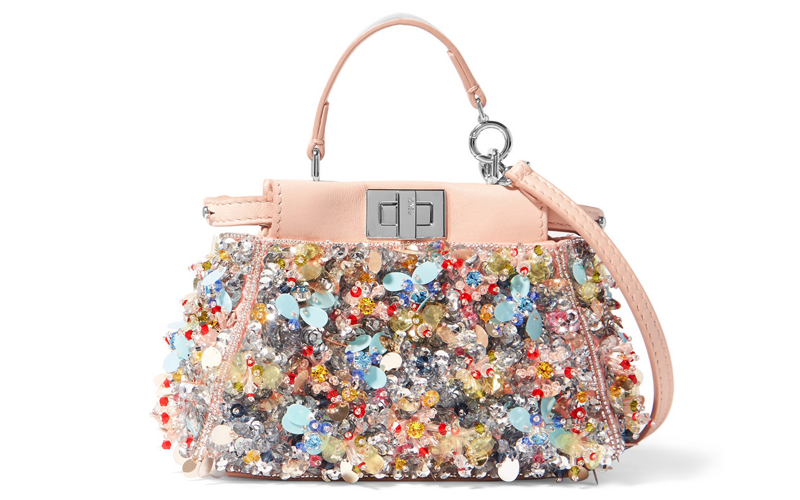 4. Fendi Peekaboo Micro Embellished Satin-Twill Shoulder Bag: Glitter! Sparkle! Crystals! Pink satin! Need I say more? On NET-A-PORTER for $3,450.
Tough: Then there are times when playing it tough is the only way to go. Turn up your badass factor with a bag that sends the message "go hard or go home."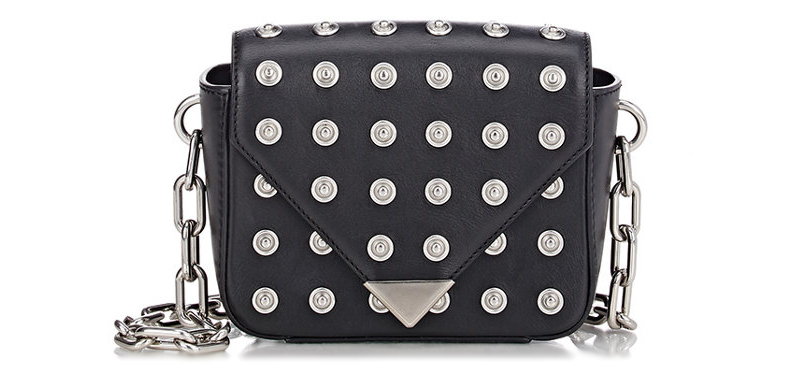 1. Alexander Wang Prisma Envelope Mini Sling Bag: Alex Wang is the king of tough-girl cool and this heavy chain-accented shoulder bag is yet another example of why. At Barneys New York for $595.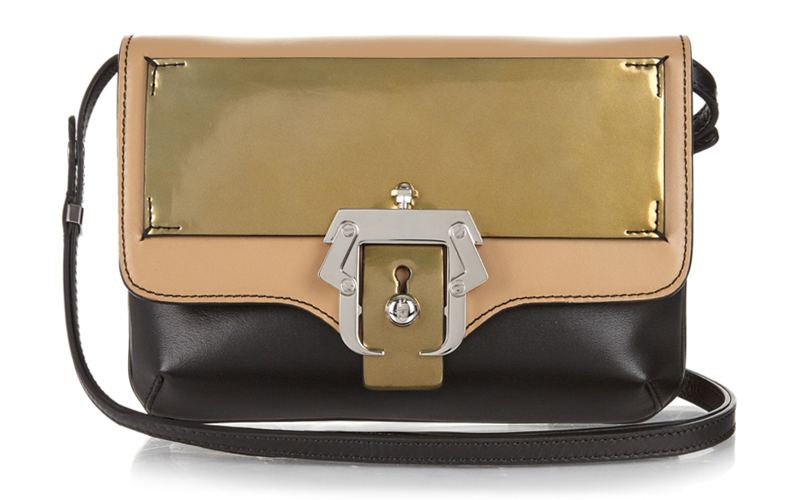 2. Paula Cademartori Petite Sylvie Leather Crossbody Bag: Heavy metals are anything but precious, especially in a no-nonsense silhouette and color palette. On MATCHESFASHION.com for $638.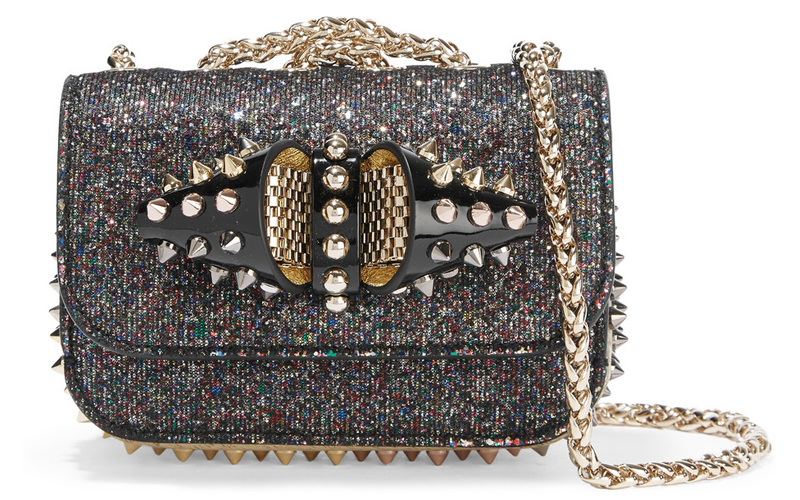 3. Christian Louboutin Sweet Charity Mini Studded Glittered Leather Shoulder Bag: Glitter spells fun, but an array of super-sharp spikes says you're dangerous, too. On NET-A-PORTER for $1,450.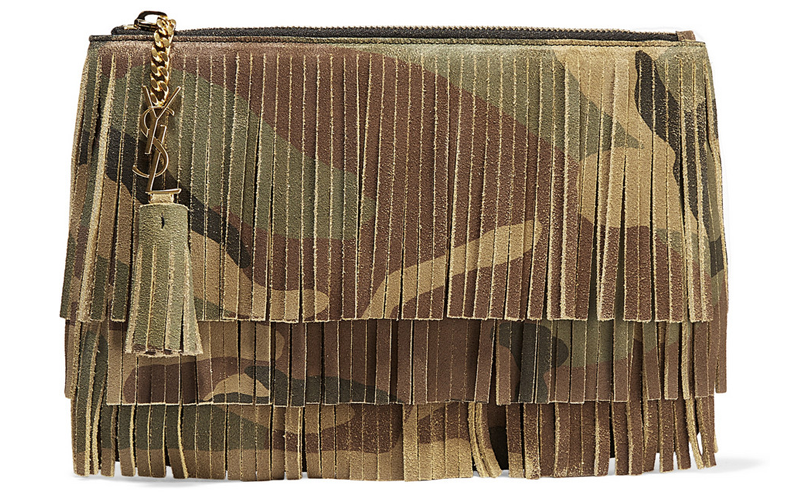 4. Saint Laurent Monogramme Fringed Camouflage-Print Suede Clutch: No sugar coating here. Just clean, sharp fringe in a ready-to-rumble army motif. On NET-A-PORTER for $745.