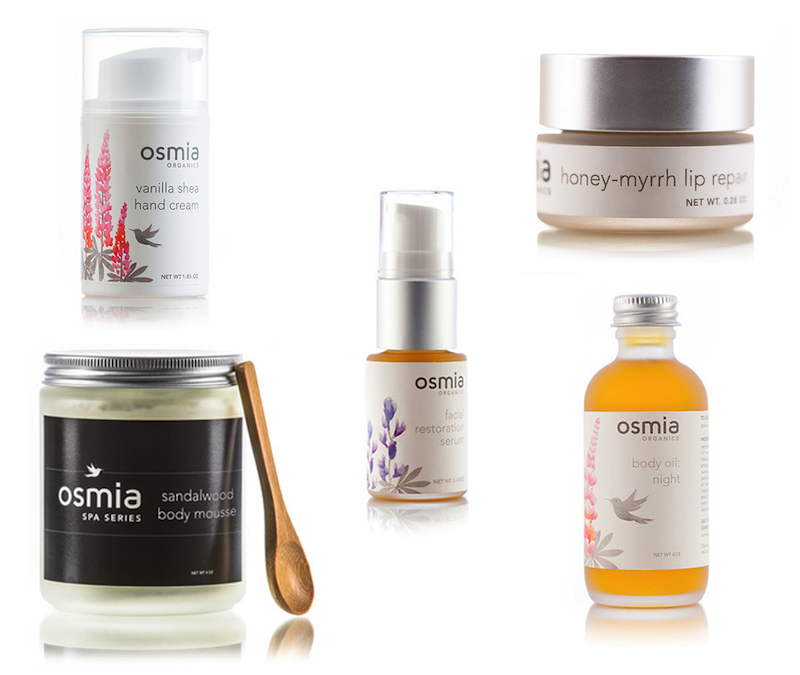 Bedtime can be a stressful endeavor when you foresee yourself tossing and turning. Many nights I've found myself dead tired, but stress kept me from falling asleep; and it turned into a vicious cycle (especially when I ended up napping the next day as a result). There are, however, a few things I've found useful that Osmia Organics founder Sarah Villafranco has outlined for us below – even though some of them (like not checking email before bed) are way easier said than done! There's something about a little pre-bedtime pampering that works to alleviate some of the day's stress, and many of Villafranco's tips take just a few seconds to put into practice!
1. End your day with a bath or a shower, and set yourself up to slide into bed immediately, rather than checking email or watching TV. Once you've settled your senses, keep them in that soothed state, instead of amping them up with an episode of Homeland.
2. Choose products with essential oils rather than synthetic fragrances, especially at bedtime. Sleep becomes so troublesome for many of us, and using products that are harmonious with our natural cycles – not disruptive to them – will encourage better beauty rest.
3. Use a restorative overnight serum like one with helichrysum, pomegranate, borage, and sea buckthorn. While you are resting, your skin can repair itself from the environmental damage it suffers daily. Also, always remember to apply oils to moist or wet skin; applying them to dry skin just makes you oily.
4. Select a body oil with sleep-inducing essential oils like lavender, chamomile, and atlas cedar; not only will your skin appreciate the overnight treatment, but you'll train your brain and body to move toward sleep the moment you smell the oil each night (Pavlov was a smart guy…).
5. Don't forget your hands and feet every night; it's the perfect time to nourish them with a rich cream or butter, as it's the only time when they won't be hard at work.
6. Apply a potent overnight repair treatment for your lips right before you turn out the lights, and after you've kissed your honey (or your dog) goodnight; you'll wake with a pampered pout.