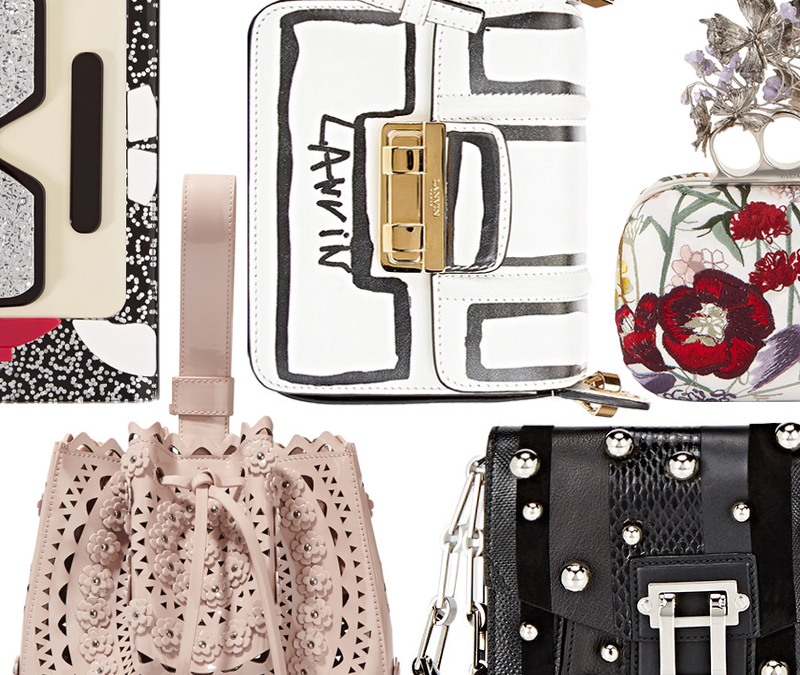 Right now, the overarching trend in bags is everything optimistic and fun. It's not the shape that makes a bag a must-have anymore. Instead of specific silhouettes, it's all about the vivacious and expressive. Think details that catch the eye for bags that are personality-driven and tell a story – so you can tell your own story with your bag. What's not to love about that?!
1. Exuberant Embellishment
Tiers of multicolored fringe and candy-like gobs of crystals, printed strips of snakeskin to wacky effects, and silver baubles to take your bag into the next dimension: Whether it's Saint Laurent making the point that the tacky can be terrific or Proenza Schouler playfully reinventing the stud, embellishments are going full-throttle right now and making zero apologies.
Roberto Cavalli Hera Ayers and Smooth Leather Patchwork Small Flap Shoulder Bag (on Forzieri for $1,990)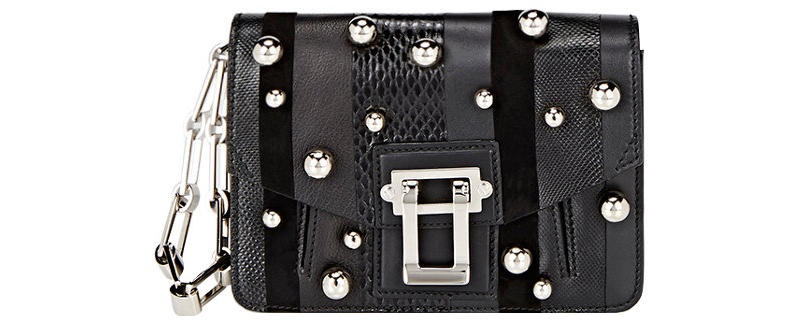 Proenza Schouler Hava Clutch (at Barneys New York for $1,590)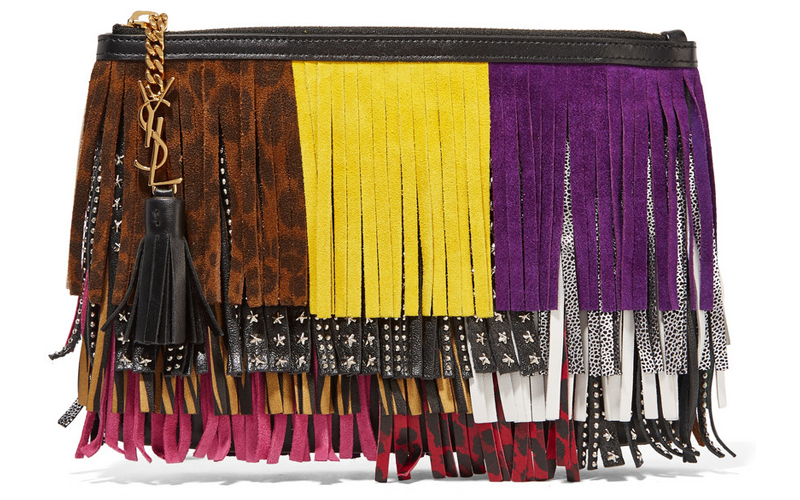 Saint Laurent Monogramme Fringed Suede and Leather Clutch (on NET-A-PORTER for $950)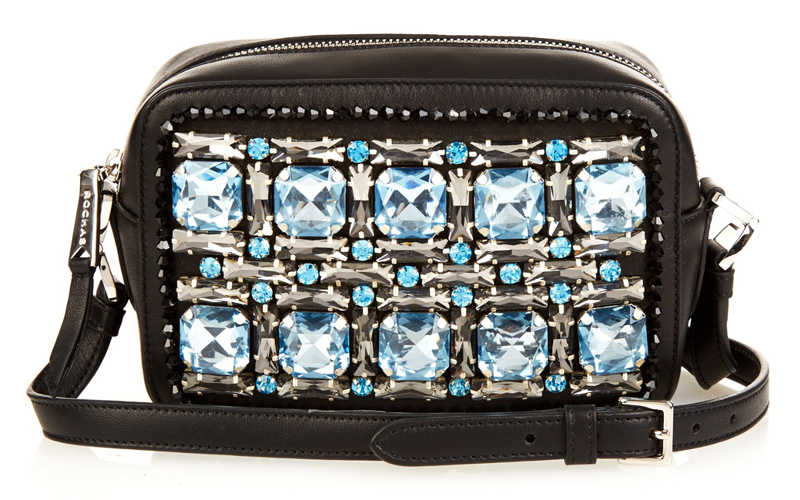 Rochas Crystal-Embellished Leather Crossbody Bag (on MATCHESFASHION.com for $1,320)
2. Cartoon Fun
It seems like not too long ago that bags with character, literally, were nothing but kitschy statement pieces to take on the street style scene and then put away for good. Those days are over. We have Fendi to thank for much of this ongoing trend, and whether you choose their Buggies' eyes; Lanvin's sweet sketches, courtesy of Alber Elbaz; or Karl's robotic likeness, these bags will make you feel like you've got a buddy with you at all times.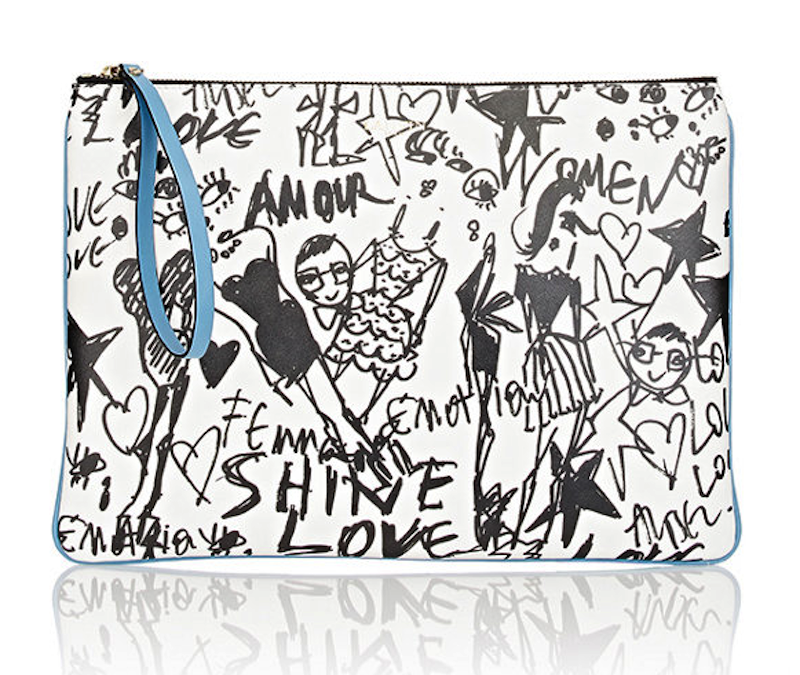 Lanvin Sketch Large Pouch (at Barneys New York for $595)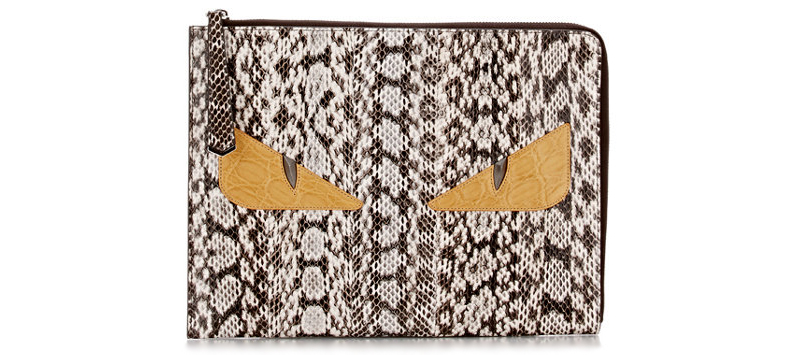 Fendi Buggies Snakeskin & Alligator Clutch (at Barneys New York for $1,700)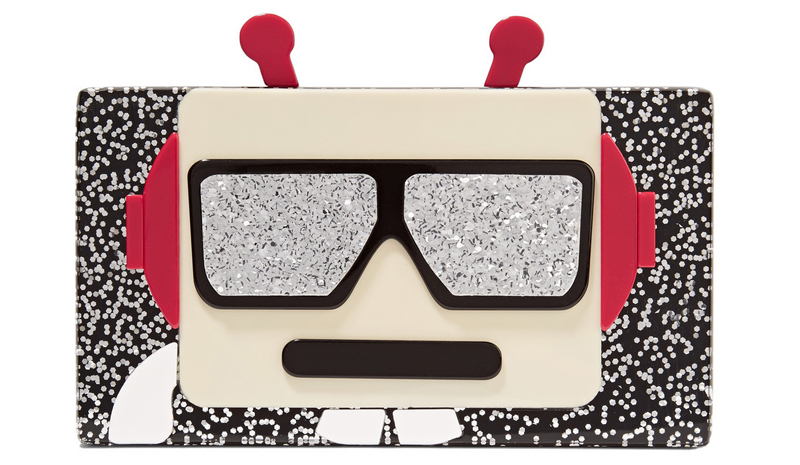 Karl Lagerfeld Minaudiere Robot Glittered Acrylic Box Clutch (on NET-A-PORTER for $595)
3. Stark Black and White
Sometimes you crave a bag that acts as a clean slate for your own exuberant personality. Enter the black and white palette. But the latest batch of sharp bags offers a bit more punctuation than their more ordinary graphic counterparts. Lanvin's painterly crossbody is as lively as a neutral bag can be, Victoria Beckham's is so fresh and so clean, and The Row's canvas tote wins personality points with its extreme shape and retro handle.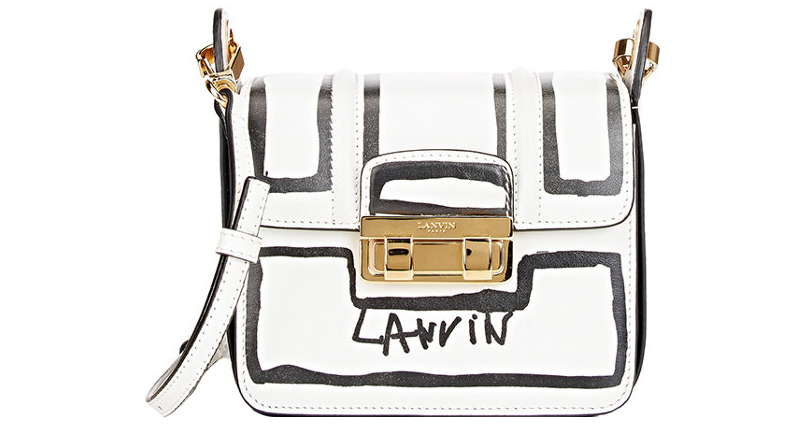 Lanvin Jiji Mini Shoulder Bag (at Barneys New York for $1,990)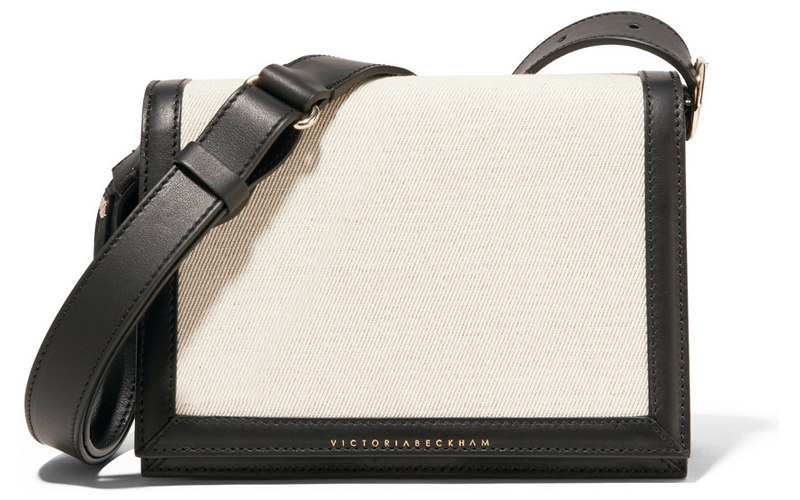 Victoria Beckham Two-Tone Canvas and Leather Shoulder Bag (on NET-A-PORTER for $1,335)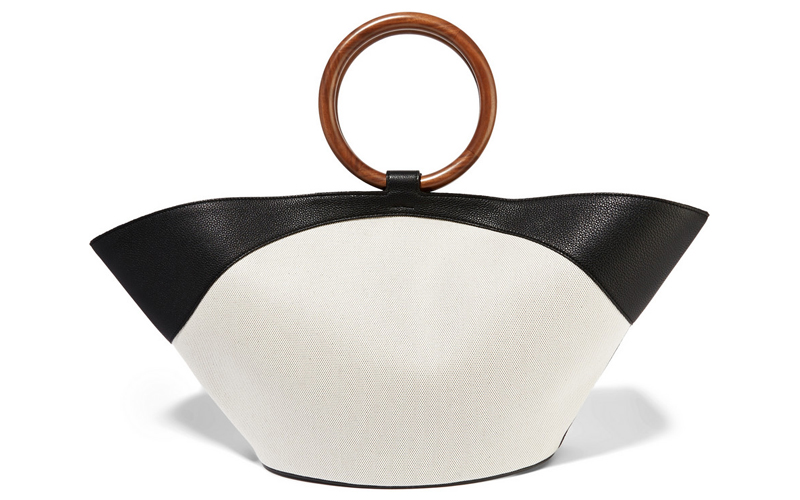 The Row Market Leather-Trimmed Canvas Tote (on NET-A-PORTER for $2,750)
4. Texture
There's something so satisfying about carrying a bag that makes you want to reach out and touch it. The subtlest bags of the bunch, a little bit of texture can go a long way – and a lot goes even further. Take just a panel of raffia, via Balenciaga's Le Dix; feel instantly pretty with Alaïa's floral appliqués and laser cutouts; or get in on some spring-ready stripes with Mulberry's raffia weave.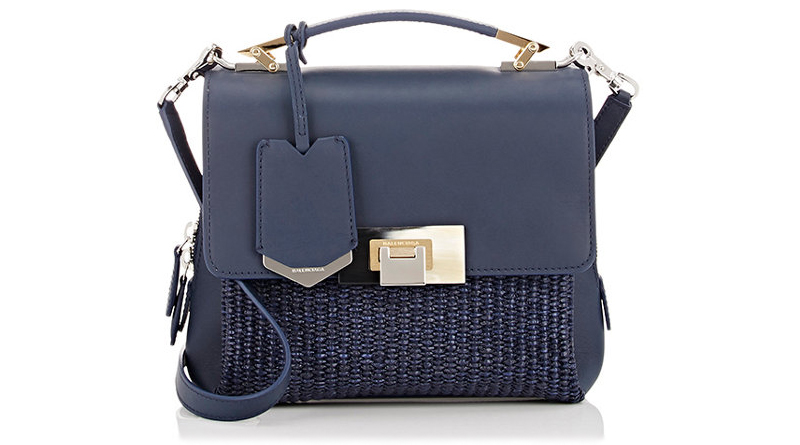 Balenciaga Le Dix Soft Mini (at Barneys New York for $1,825)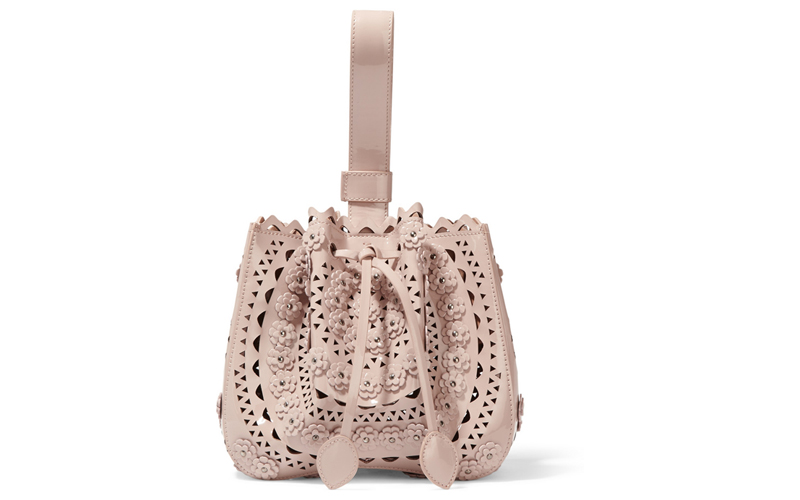 Alaïa Floral-Appliquéd Studded Laser-Cut Patent-Leather Clutch (on NET-A-PORTER for $2,100)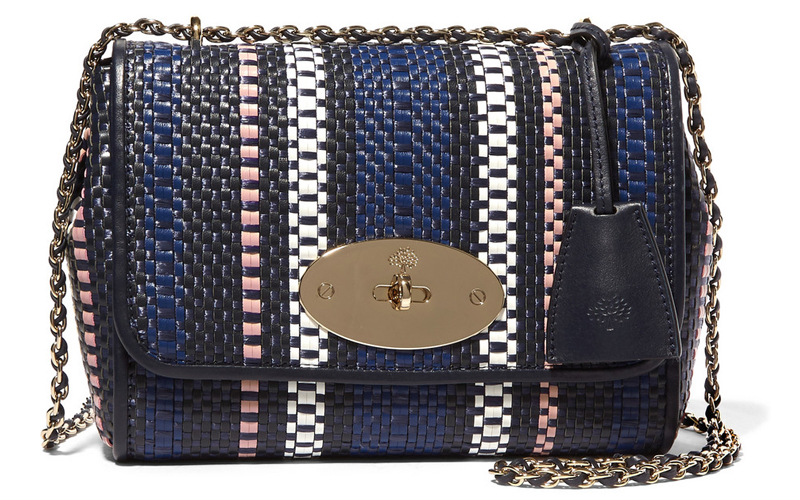 Mulberry Lily Small Woven Raffia and Leather Shoulder Bag (on NET-A-PORTER for $1,450)
5. Spring Florals
Florals for spring may be far from revolutionary, to paraphrase the words of Miranda Priestly, but these actually transcend their genre. Thanks to Fendi's zany (and partially python) daisies, Proenza's magnified tropical greenhouse motif, and Alexander McQueen's sculptural explosion of blossoms, to name a few, the flower has more power than ever before.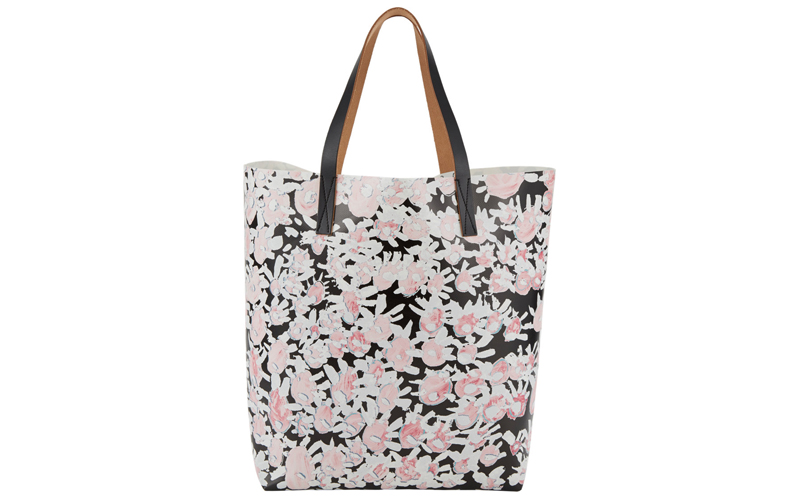 Marni Floral Print Tote (at Barneys New York for $400)
Alexander McQueen Flower-Embroidered Knuckle Box Clutch Bag (at Neiman Marcus for $3,895)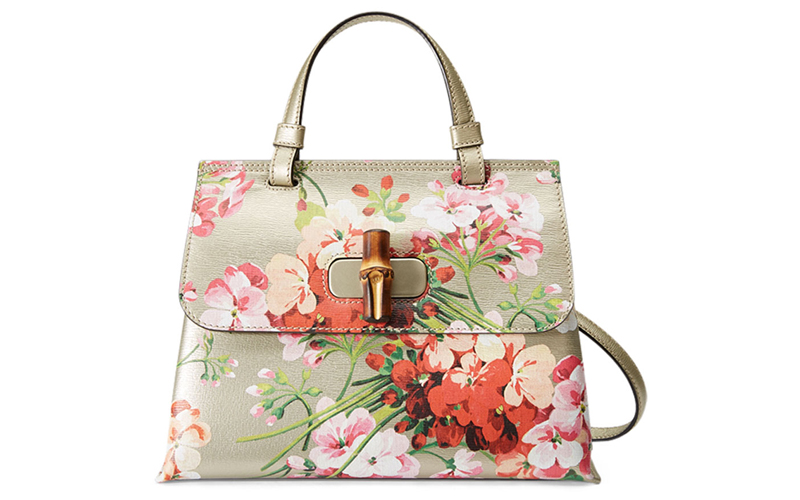 Gucci Daily Blooms Small Floral-Print Frame Bag (at Neiman Marcus for $1,890)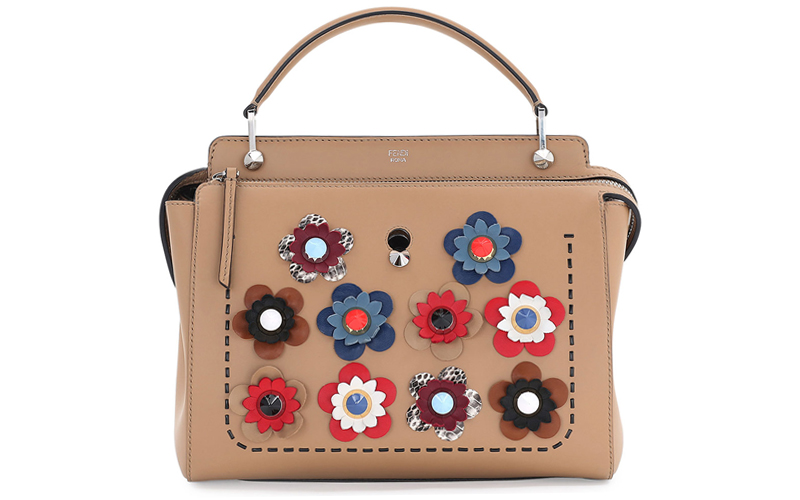 Fendi .COM Medium Floral Leather Satchel Bag (at Neiman Marcus for $3,300)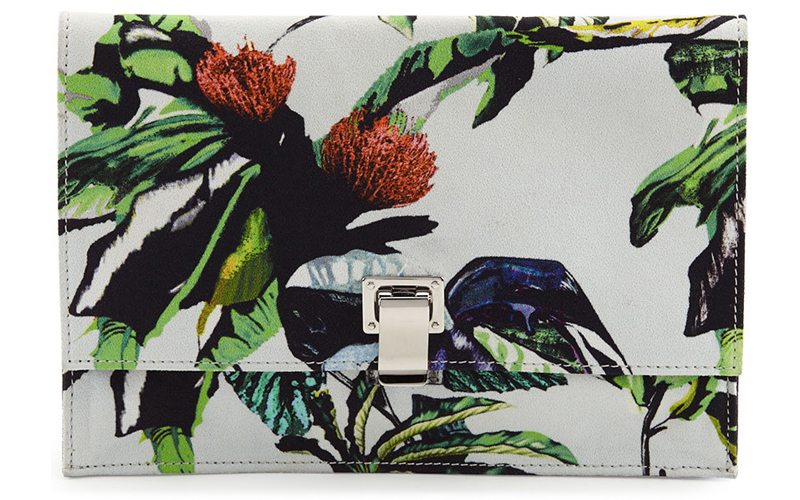 Proenza Schouler Floral-Print Small Satin Lunch Bag (at Neiman Marcus for $790)