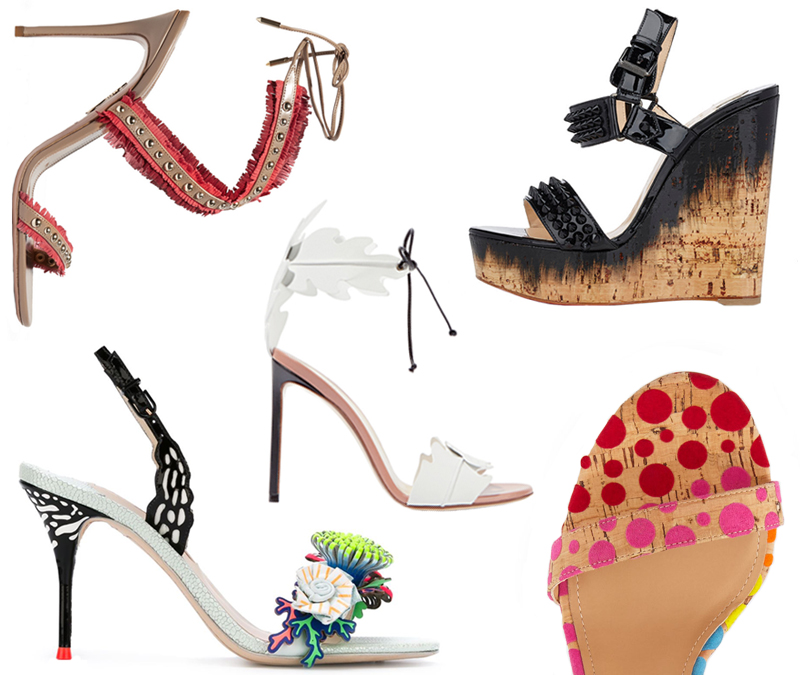 I've been so busy, I've been putting off my regular pedicures for far too long. I need some motivation to sit for an hour in pursuit of perfectly trimmed toes, and there's nothing that inspires a trip to the nail salon like shoes so hot, you'll also travel to a warm-weather locale just to wear them. Like these five splash-making sandals, guaranteed to turn up the heat anywhere: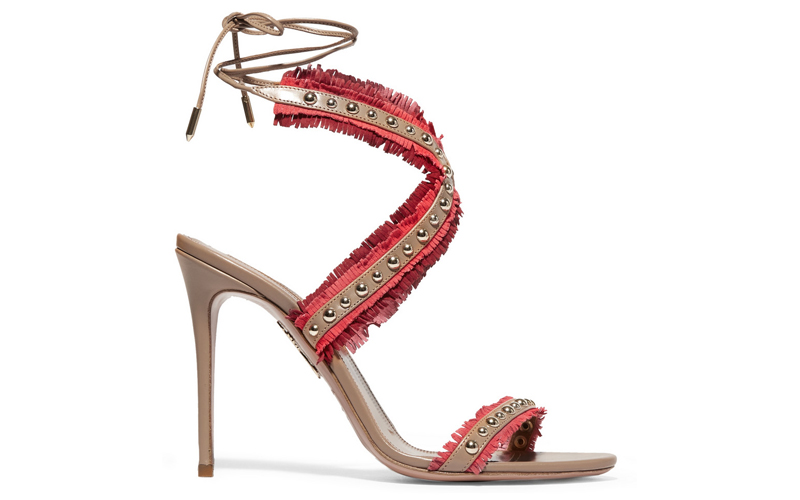 1. Aquazzura Latin Lover Studded Fringed Suede and Leather Sandals: Just seeing these zesty sandals gives me the energy to want to get up and dance! I'm going to see J. Lo this weekend in Vegas; wouldn't these be perfection? On NET-A-PORTER for $950.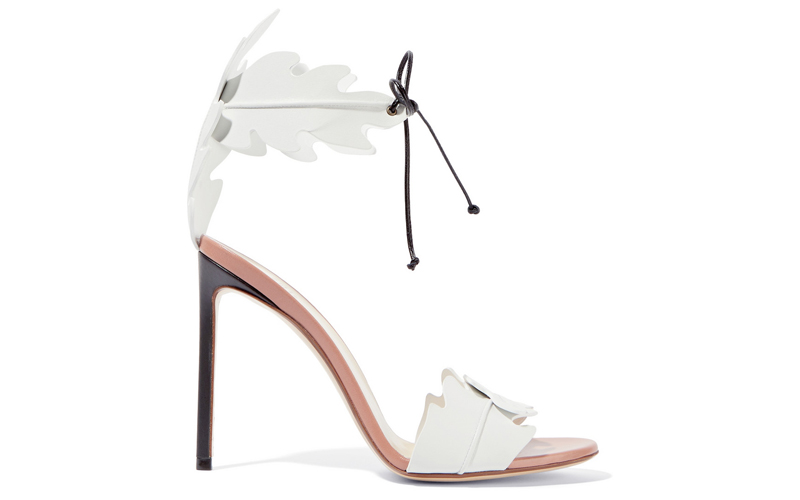 2. Francesco Russo Leather Sandals: Tropical leaves in bright white reimagined as straps: This pair is simply gorgeous, elegant, and sexy. On NET-A-PORTER for $890.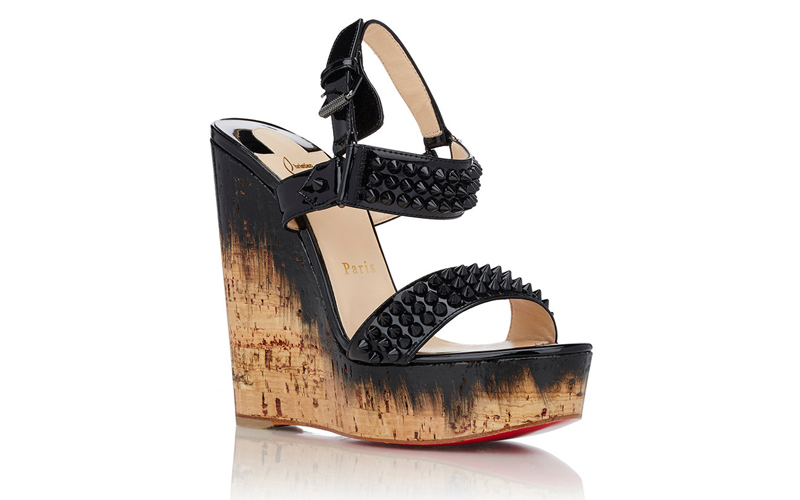 3. Christian Louboutin Spiked Barboullaga Wedge Sandals: The cork wedge is a summer staple. This glossy painted cork wedge, edged-up with spiky straps, is everything. Available for pre-order at Barneys New York for $895 (expect delivery in April).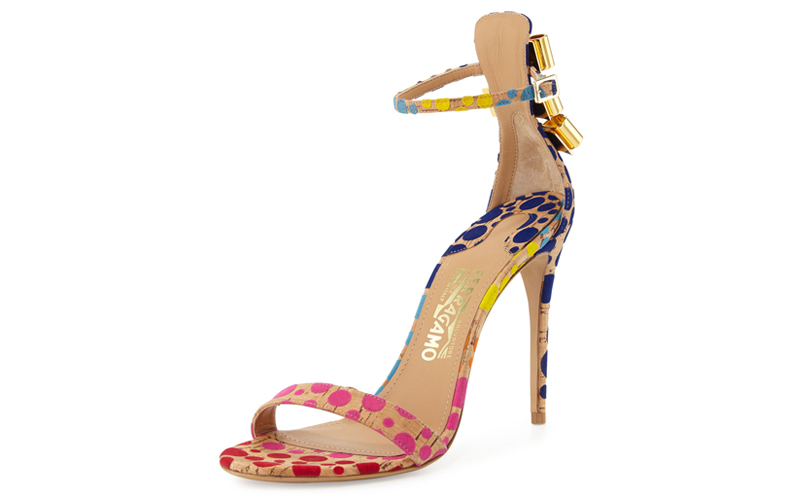 4. Salvatore Ferragamo Angie Cork Dot Naked Sandal: This season, Ferragamo uses their shoes to pay homage to their heritage – and these nearly naked yet completely colorful stilettos do it justice. At Neiman Marcus for $875.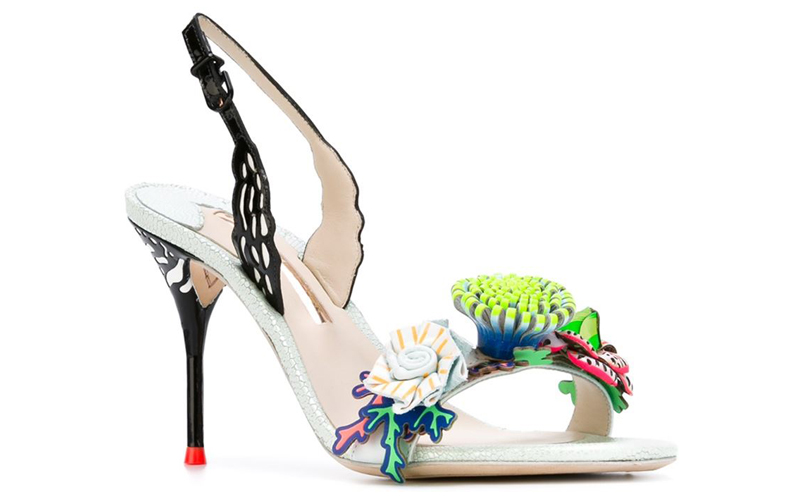 5. Sophia Webster 'Lilico Underwater' Slingback Sandals: Flora and coral and unapologetic cheekiness: These are totally whacky, in the best way possible. On Farfetch for $698.