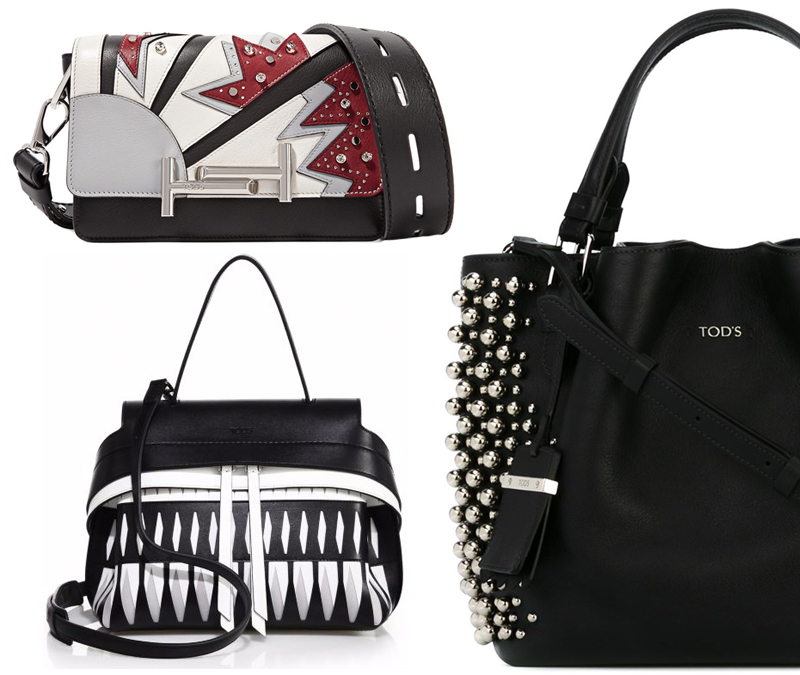 Alessandra Facchinetti seems to have hit her stride at Tod's. After three years as Creative Director, she's beginning to infuse her own personality into the brand, and it has an effect that leaves me rejoicing. As should we all! It's understandable why she would want to get her feet wet first before presenting a collection this different from Tod's usual fare. After all, she was let go as Creative Director at Valentino in 2008 because she didn't represent enough from their archives (because eschewing creativity for a ready-made formula is surely what got Valentino the success it enjoys now). But now that Alessandra has proven she can properly pay homage to the Italian fashion house, she's ready to bring it into a new era.
It's her nature to mix old with new, and she has done just that with these rock music-inspired accessories. She's taken the handy shapes signature to the brand and brought them to life with explosive treatments and gleaming embellishments. They display high energy and wild movement and enthusiasm, bringing the buttoned-up Tod's of late a sense of fun and youthfulness; the kind any rock star – of musical or sartorial ambition – would love to possess.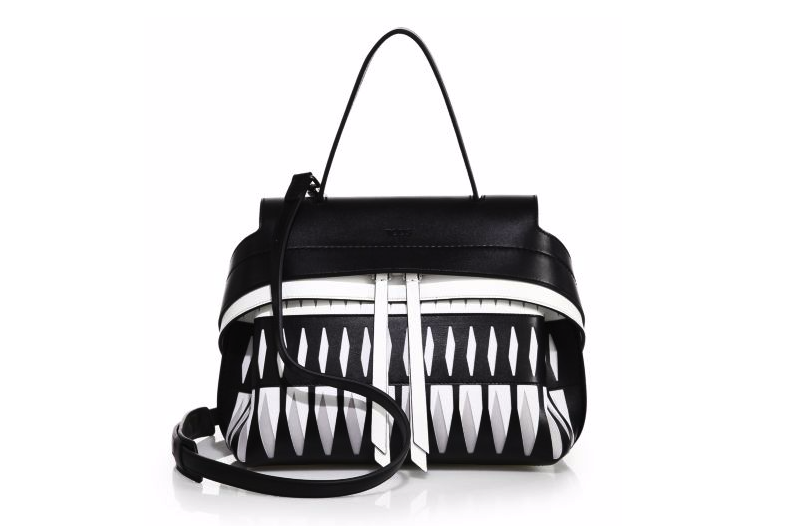 Wave Mini Two-Tone Laser-Cut Leather Satchel:
The Wave bag has become a classic, but this stark two-tone laser-cutting gives it an architectural feel that's vintage yet original. At Saks Fifth Avenue for $2,425.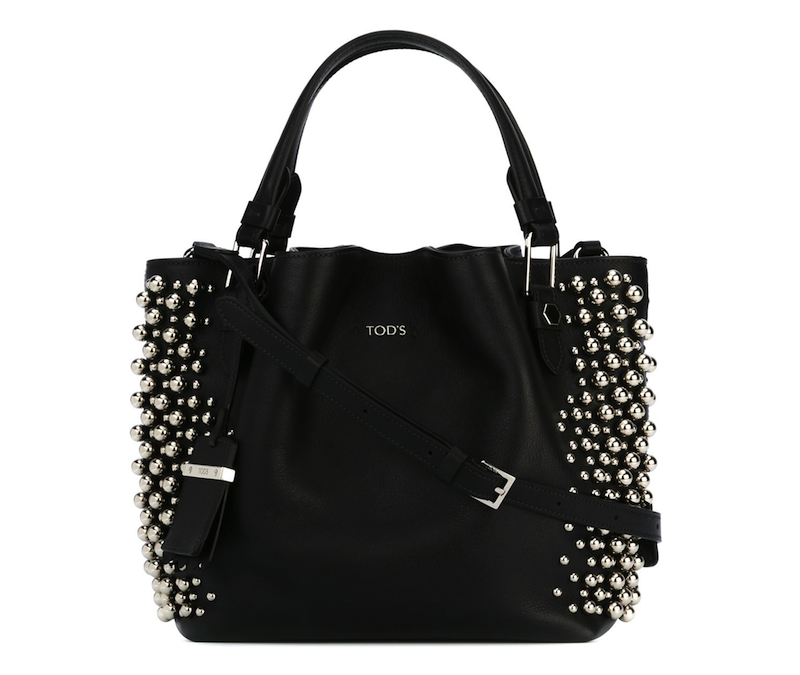 Small Flower Tote:
I love the unique shape of this bag; "flower" refers to its loosely-gathered opening. The studs, although plentiful, are graduated from large on the sides to small towards the center, creating the illusion of a contoured bag. On Farfetch for $1,574.72.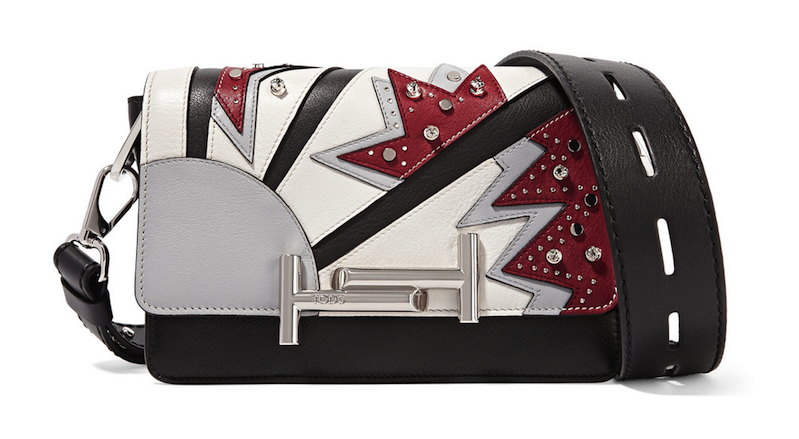 Venice Embellished Leather Shoulder Bag:
This is the piece from the collection that first caught my eye. It's my absolute favorite. I am a lifelong Tod's fan, but I have to admit, it's been a while since my last purchase. Between the guitar strap and the new double T logo serving as hardware, the Venice has me reaching for Tod's again. The perfectly-shaped and sized shoulder bag is bursting with excitement, making it the perfect nighttime companion (especially since the strap detaches, converting it to a fabulous clutch!). On NET-A-PORTER for $2,095.