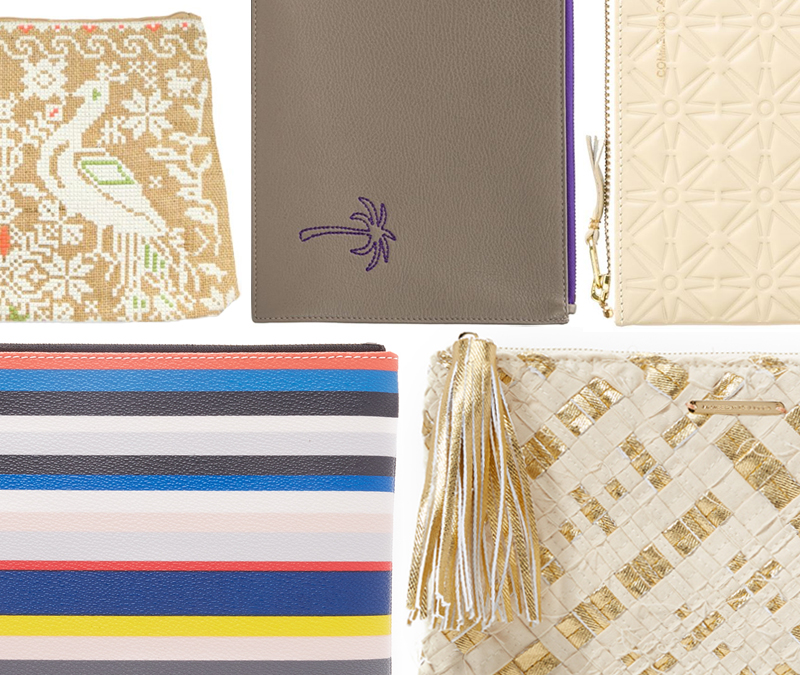 When it comes to breaking down bag styles, the clutch is where the fun happens. It seems the smaller the bag, the bigger the impact – and the more you can let loose. But often times, the bummer that comes with spending too much on something fun kills the joy in the process. These clutches here will give you ample reason to party, while hitting all the current trends, from lively embellishments to alluring textures, to keep you at the top of your game, as always.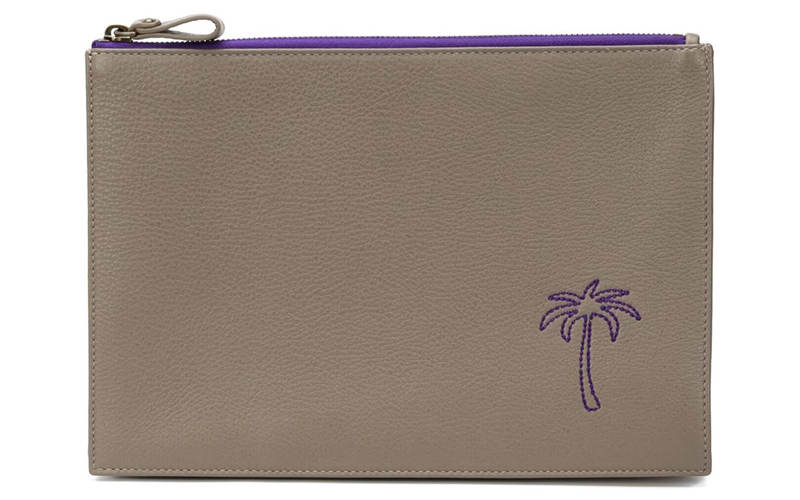 1. Graphic Fun: Tomas Maier Palm Tree Embroidered Clutch
Alright, this goes over the $100 mark, but it's Tomas Maier so for the price, it's a total steal. Besides, that little purple palm tree detail is beyond cute. On Farfetch for $144 (from $288).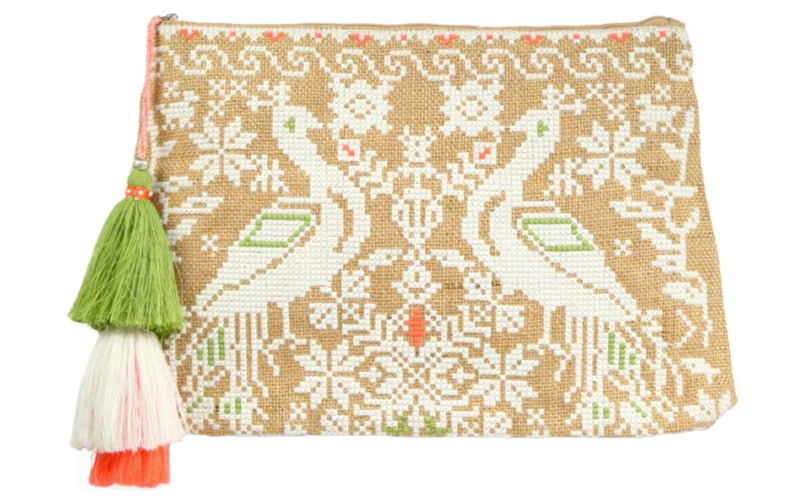 2. Ethnic: Star Mela Estee Embroidered Canvas Clutch
Earthy embellishments will add whimsy to any look, and we can all use a little more whimsy in our lives. Intricately-stitched canvas and tassels will make them think you picked this up on vacation. At Saks Fifth Avenue for $91.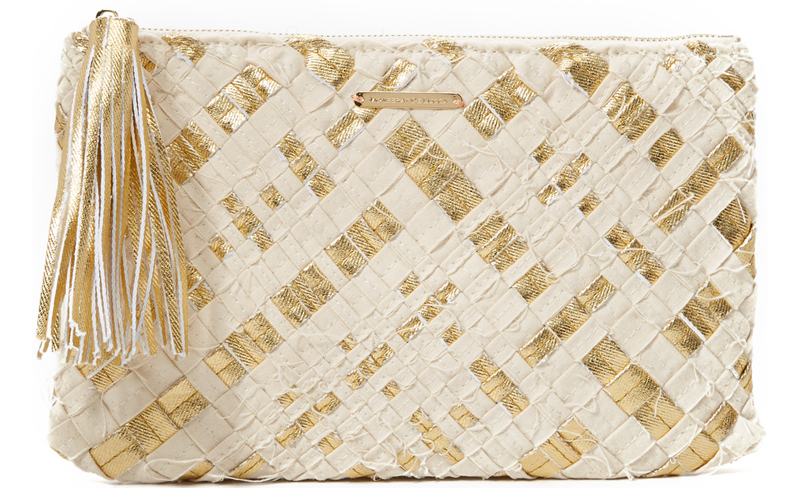 3. Detail Intrigue: Monserat De Lucca Dupri Vega Clutch

Exuberant embellishments just might be vying for the top trend of the season, but you don't have to spend an exuberant amount to get there. Case in point: This canvas-meets-twill mix of matte and metallic. On Shopbop for $60.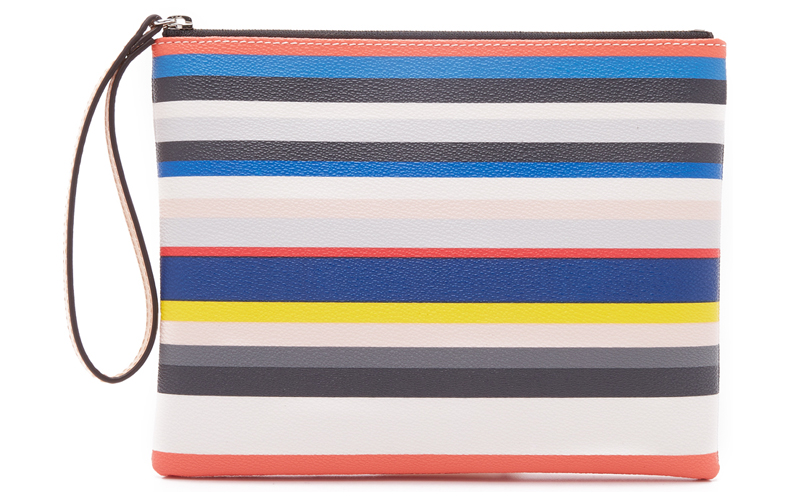 4. Bold Stripes: Rebecca Minkoff Jon Pouch

We're seeing a lot of big, bold stripes right now, and none feel timelier than dynamically colorful ones. Crisp, clean, and punchy: Rebecca does it right. On Shopbop for $65.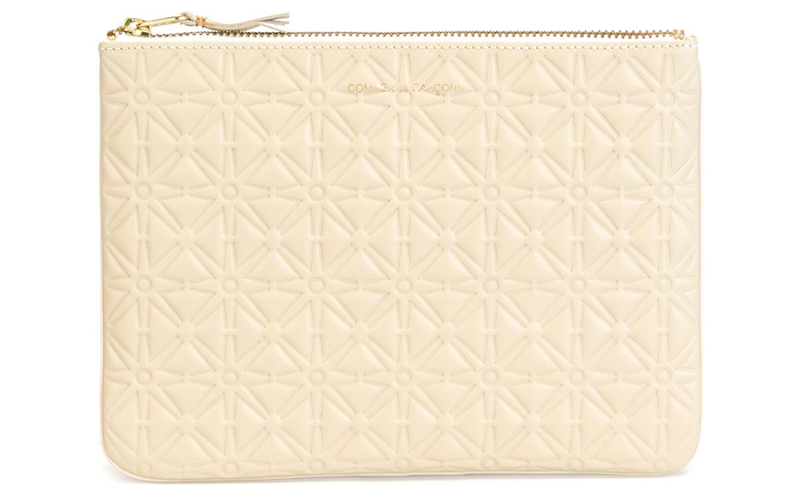 5. Textured Clutch: Comme des Garçons Wallet Embossed Zip Clutch
Texture is having a special moment this spring, but don't forget that yours can be subtle and still make a point. Like this slim, creamy clutch for days when you want to lighten your load. On Farfetch for $94.44.