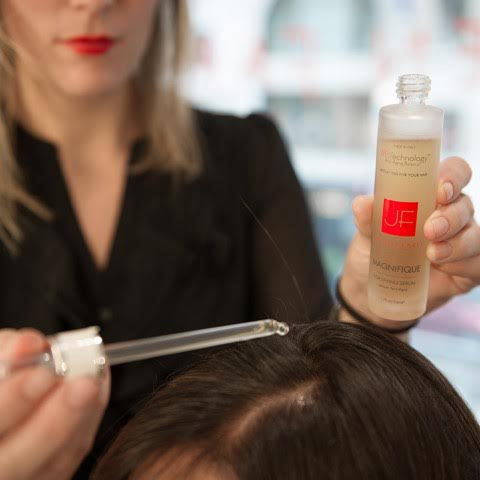 Have you just survived a snowstorm? I did…barely. I'm still picking icicles out of my hair! With that said, it seemed like the perfect time to reach out to Julien Farel, renowned hairstylist and owner of Julien Farel Restore Salon & Spa, and hair designer Lucie Ducrot to find out exactly what we can do to maintain our hair in this awful weather! Here are some tips, from both pros, to bear in mind as we head into the brutal cold.
1. Due to the harsh winter weather, the scalp tends to become very dry, tight, and sometimes even painful and uncomfortable. Julien Farel Calm Elixir will cure this problem and calm any kind of itch and redness.
2. Control unruly hair with a smoothing cream. Hair is prone to static electricity in winter, which can make it difficult to manage, but the right styling product can also tame flyaways.
3. Use a hydrating hair product to minimize frizz. Overheated apartment air with no humidity can lead to more flyaways.
4. Adding more layers to your cut will help create volume. The combination of wearing a hat and the lack of humidity can make hair appear flatter.
5. Use a volumizing balm before any blowout. Apply it at the roots and comb through to create volume and maintain body.
6. Don't overuse hot tools. The cold weather already dries out the hair and you don't want to dry it out any more. Keep hair healthy with a heat-protecting product like a moisturizing styling cream before using any hot tools.
7. Spice up your style with a fashionable hat. It's functional and stylish for the season, plus it's a perfect fix for a bad hair day.
8. Avoid tight hair ties. Hair is more fragile at this time of year and therefore prone to breakage.
9. Combat static by putting a little bit of water in your palms and rubbing together. Then finger comb through hair to eliminate static without destroying your hairstyle.