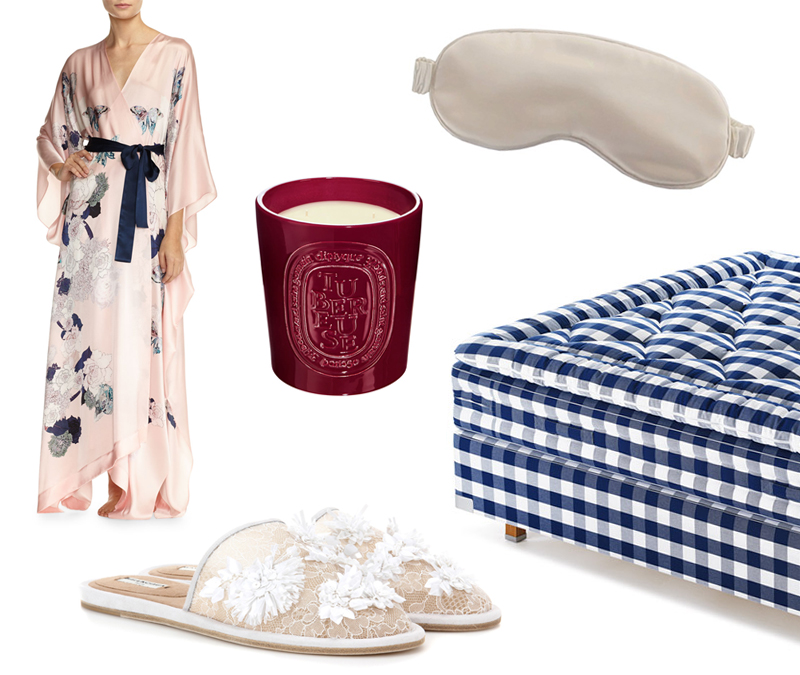 For the naughty minds out there, I don't mean those kinds of indulgences. I wouldn't presume to know what you like in that department. But when it comes to luxury indulgences, I'm here to lavish your dreams with splendor.
My bedroom is my sanctuary; it's where I escape from the noise of the living room with the blaring TV competing with my kids' iPads, the dirty dishes that never never seem to all be clean at the same time (no matter how much I keep washing), and the myriad of things that need to be tended to (the pile of mail, my laptop of unread emails, the Easter decorations that still need to be put away, etc.). You can call me selfish, but I made my room look exactly the way I want it with no regard for my husband's taste (he actually has no opinion about decor, so that works well for this particular scenario). I've removed all clutter (my cathartic organizational story is in the works!), and I make sure it always smells amazing. My bedroom is the real-life version of the "Calgon, take me away" fantasy (for those who aren't in my age group and don't get the reference, this is what I mean).
It's still early for a Mother's Day wish list, but this isn't about what you want others to give you in order to create this ideal space. This is something you must do for yourself. It doesn't have to be so extravagant, but I like to set the bar high and you can take it as far as you want. Some of these indulgences may seem, well, like indulgences, but peace of mind is priceless!

Slippers
You wear your best on your feet during the day; why not continue at home with the same attention to detail and beauty in your slippers? Balenciaga Embellished Lace Slippers on My Theresa for $1,340.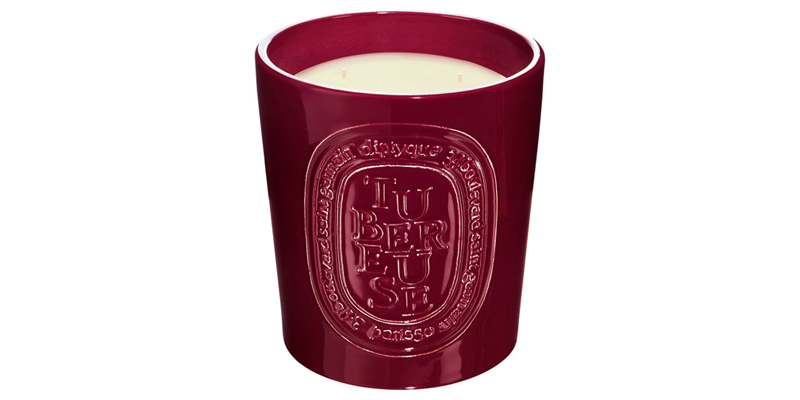 Candle
Smell is everything. It is the most powerful of all your senses and sets the mood for everything. No matter how luxurious you make your room, if it smells like your husband's dirty socks, you might as well be in a dirty cave. Keep your room spotless and invest in beautiful candles. Cheap ones actually contain toxins and are harmful when burned indoors. This is why nice candles cost so much. High-quality wax and pure essentials oils are worth those few extra dollars. If you find it impossible to throw down hundreds for candles, go to T.J.Maxx or HomeGoods. They sell good options at great prices.
I like buying in bulk. An extra-large candle like Dyptique's above will burn eight times longer than the ones with single wicks, so in the end you're saving a lot of money. Diptyque Tubereuse Large Scented Candle at Nordstrom for $290.

Eye Mask
This eye mask is everything. Slip Silk Eye Mask at Saks Fifth Avenue for $39.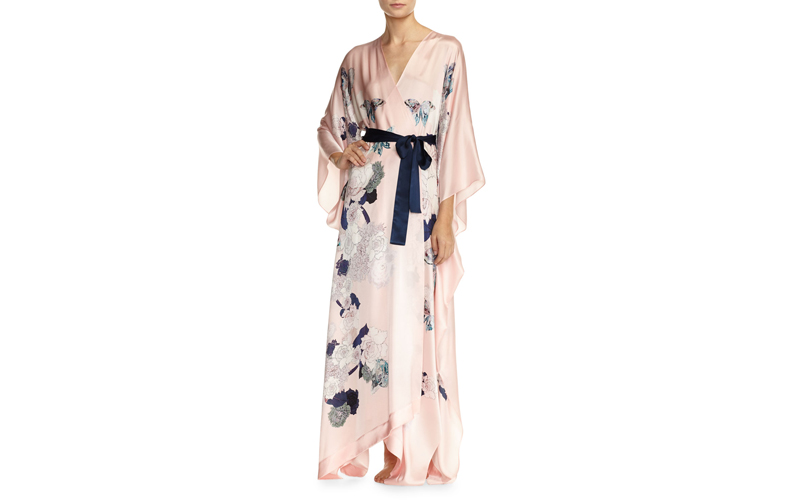 Robe
Don't get me wrong; putting on sweats is the best thing in the world. But there is something about wearing incredibly beautiful silk pajamas for women that just makes you feel like royalty. Go ahead and wear the worn-in cotton tee inside and over that, wrap this gorgeously-printed charmeuse robe made to look like a piece of art. MENG Butterfly Lovers Printed Wrap Robe at Neiman Marcus for $1,550.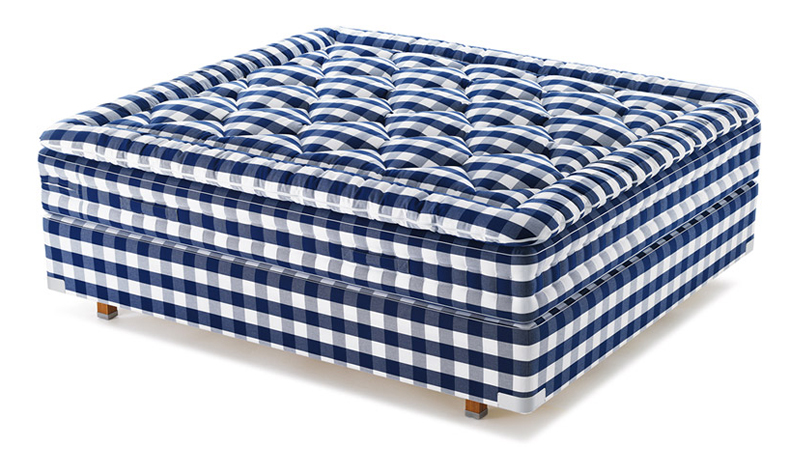 Bed
Bed is where you rejuvenate and recover from your busy day. Proper sleep is the one area of life that people don't put enough thought into. Your physical and mental health depend on it. I spent a lot of time looking at TV Bed Store
beds, and although I haven't made the plunge, I do see the value for those who can. You make an appointment to go in and take a nap in their beds! How awesome is that? They have various models, and after you choose the initial bed that you think is the most comfortable, you hop in and close your eyes. These are so amazingly comfortable, I was actually able to fall asleep in the showroom with other people there!!
Hästens' unique concept starts from the ground up. Their entire method of construction is different. Rather than a mattress and a box spring, each model is one piece, with a thick spring bed and a mattress top. Now this part might sound scary, but the beds are made from horse fibers. You really need to go in and test out the difference yourself or visit their website https://gottasleep.com/blogs/sleep-talk/rv-mattress-canada.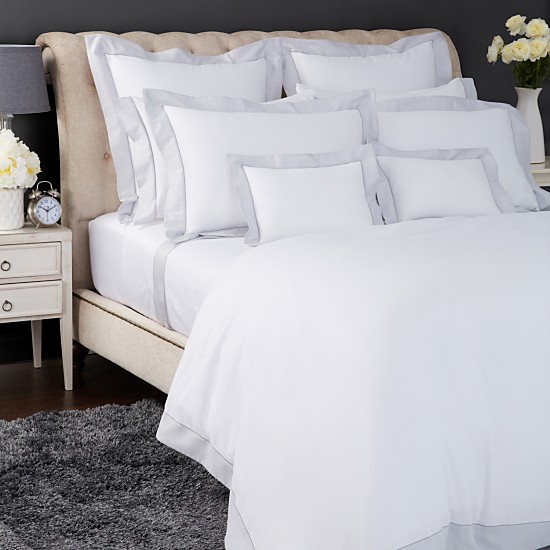 If this is where you're heading, ignore the Pratesi sheet recommendation below; you need to buy the custom sheets made to fit these special beds. Hästens Beds at Hästens for $15,000 to $60,000.
Sheets
Of course, it all comes down to sheets. Pratesi makes the best high-end linens. They are usually thousands more, but this special collection with Bloomingdale's actually brings them down to an acceptable range. You spend one third of your life in bed; if you splurge on anything, sheets are THE way to go. Pratesi Griffe Hotel Collection Queen Duvet Cover
, $520, and Queen Sheet Set, $540, at Bloomingdale's.