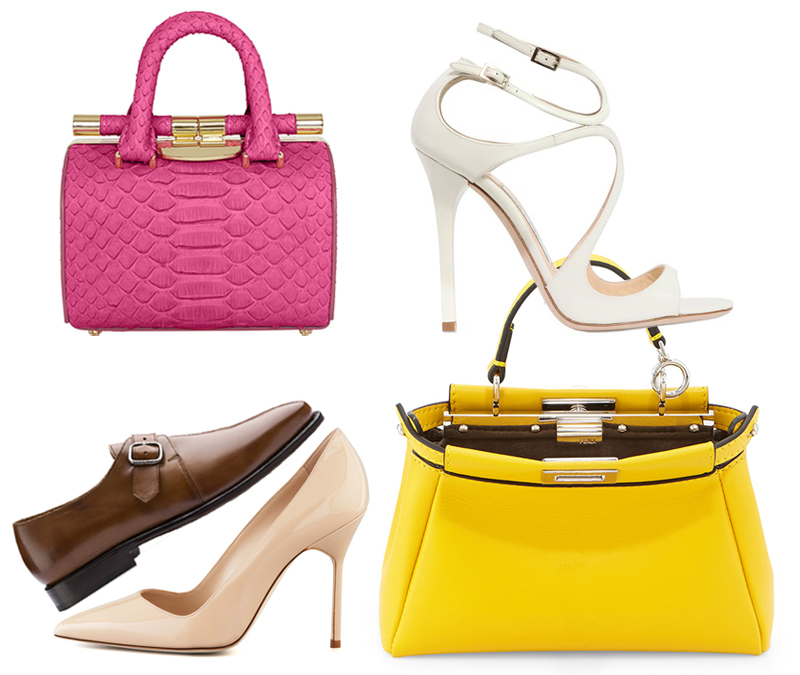 The idea of buying couture seems like something that exists in a fantasy world for most, but now there are many options allowing you to get that personalized experience of having fashion made just for you. With all the off-the-shelf choices out there, there doesn't seem to be much that's truly special anymore. Besides, sometimes it's not about exclusivity as much as it is necessity: Finding shoes that fit perfectly isn't possible for some, and as for jeans? We all know the pains of finding a pair of jeans that fits like a glove. These customizable options allow you to get one-of-a-kind treatment – and they're so much more affordable than you'd think: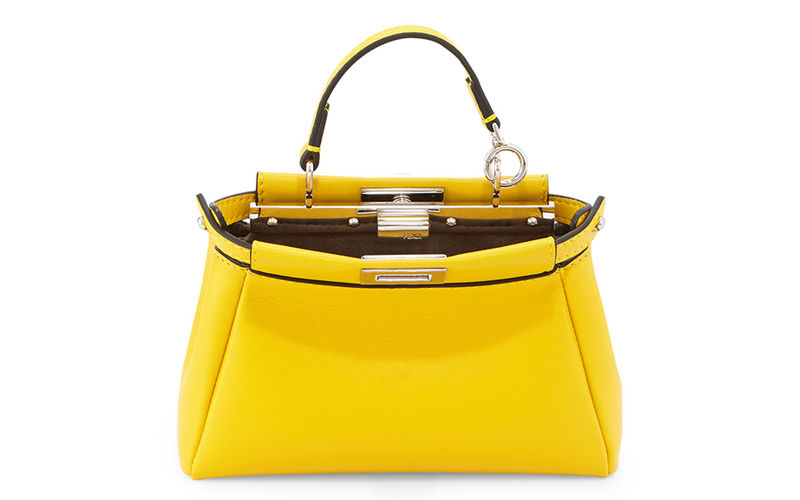 1. Fendi Made to Order Bag: While you don't design your own bag shape, this is truly a luxury experience. You pick your own leather or skin and color, they insert a personalized engraved plaque inside with your own inscription, and knowing the bag was made just for you is magical. You must go to a Fendi boutique that offers this service to order one.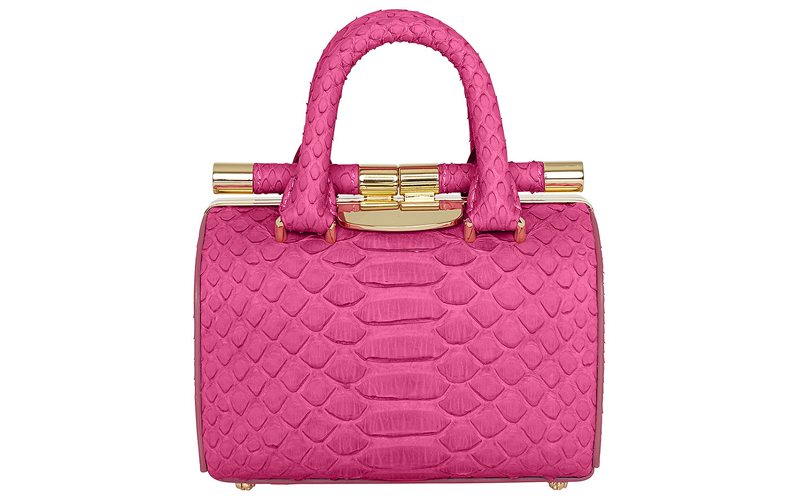 2.  Tyler Alexandra Customizable Handbag: This process is similar to Fendi in that you can choose the skin (ostrich, python, cobra, or crocodile) and color, along with an inscribed plaque. But with Tyler, you're able to do it online at Neiman Marcus, and the price is way more manageable. In fact, it isn't much more than one off the shelf. At Neiman Marcus for $2,180-$8,950.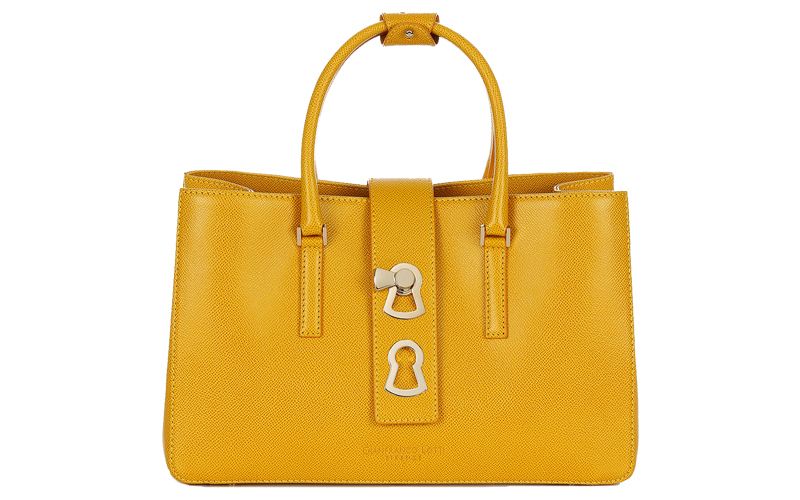 3. Gianfranco Lotti One Piece Only: It's genuinely an exceptional experience to design your bag from beginning to end, with the help of a Gianfranco Lotti art director. Tina designed one, and it was gorgeous.  It's an exclusive service that's by appointment only, so contact the website to set it up.

4. Eddie Handmade Design Studio: This service offers a bit of both worlds: Where you can slightly modify their existing styles, whether from a current or past collection, or you can do something completely original. As for adjustments, you'll need to work with Eddie's designers to see how much can be changed. Think details like adding or eliminating a pocket and selecting a different type of strap, handle, or hardware. The creation of a fully bespoke bag takes 8-12 weeks.
5. Margaux Shoes: This is so amazing because shoe fit is where you really need customization. I can't wear ballet flats because I have wide feet, so this opens up that whole world to me. They send a really cute little box with a measuring kit to measure your feet, you send it back, and Margaux sends a one-of-a-kind pair that fits your feet to perfection. Shoe prices start at $195.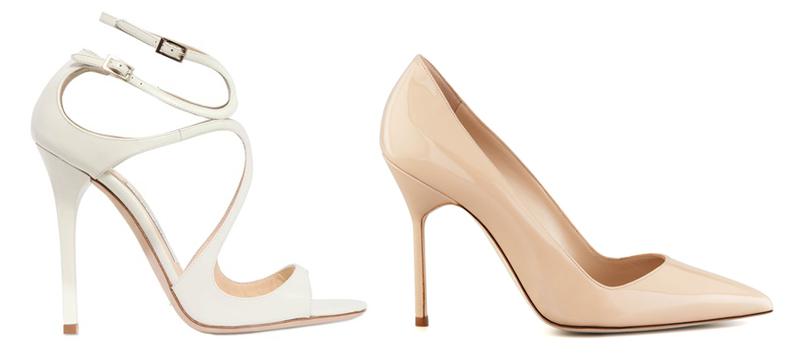 6. Jimmy Choo and Manolo Blahnik: Both Jimmy Choo and Manolo Blahnik allow you to choose the heel height, leather, and color of your preference. (Choo offers multiple styles, while Manolo keeps it strictly to the BB pump.) There's no customization when it comes to the fit, but this is perfect for those who are obsessed with their pumps. And you know you're either a Choo or Manolo girl. Jimmy Choo prices vary; Manolo Blahnik starts at $595.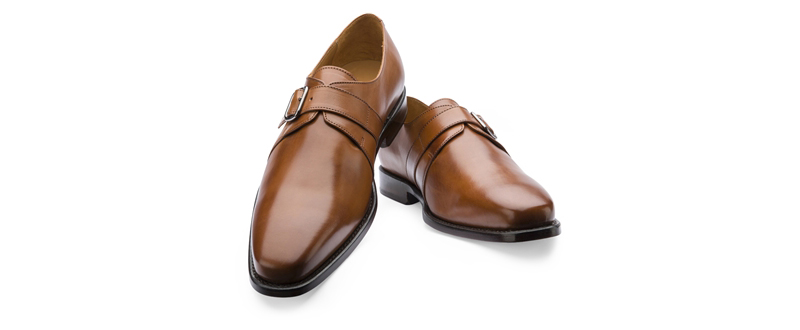 7. Left Shoe Company: This one's mainly for men. As in their styles are all men's shoes, but if you want a pair of brogues, they will be happy to make you one. The process is very high-tech: You put on a pair of socks with grids and stand in their laser enclosure, and the computer measures every curvature and line of both your feet to make one unique right shoe and one unique left shoe completely separately to ensure a perfect fit on both. The prices start at $600, which is pretty amazing for the level of customization they offer. You can choose color and leather on any of their existing styles – and the leather options are quite extensive.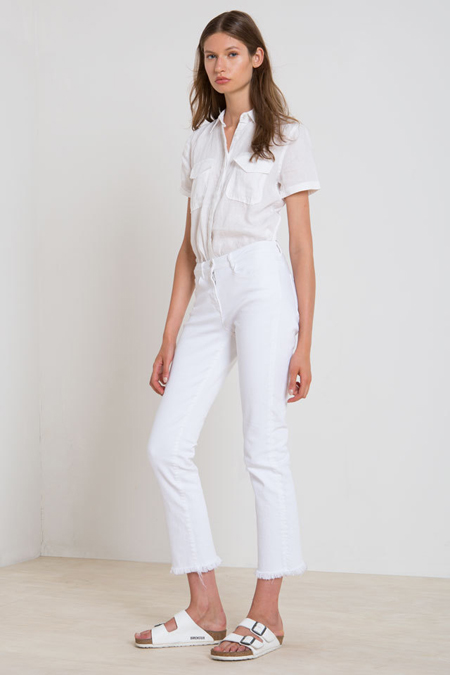 8. 3×1 Bespoke Jeans: 3×1 has three types of jeans: ready-to-wear, custom, and bespoke. Even with the ready-to-wear styles ($295-$475), customers can choose their own hardware and have the pants tailored as they pay. With the custom option ($525-$750), you select the type of denim, pockets, the thread theory (meaning color), belt loop style, and between a hidden or regular coin pocket, along with the hem and hardware. 3×1's bespoke service starts at $1,200 (additional pairs in the future are $700), and includes an individual meeting with founder Scott Morrison and his pattern-maker at their downtown Manhattan boutique and workshop. This is the service for which the company best known and one that's popular with models and athletes.