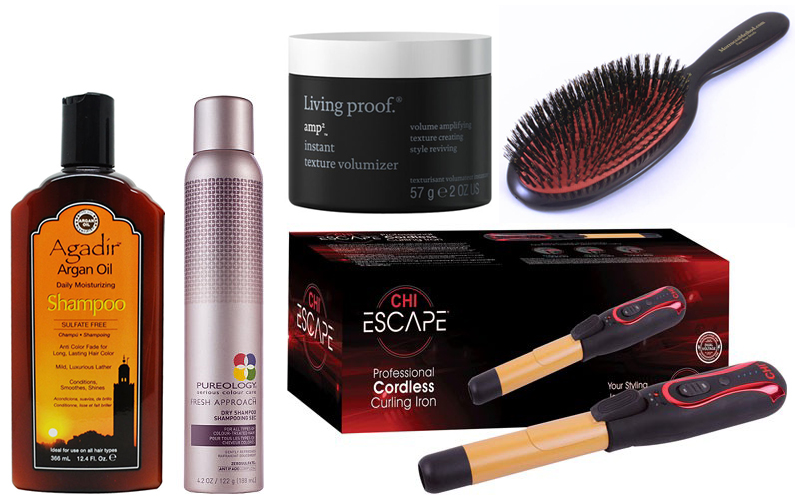 Everybody has their one thing they love about themselves. For me, it's my hair. I can critique every other body part until I am adequately depressed and need to call up a bestie for a glass of wine. So as I age and gain weight, along with whatever else happens that keeps going down with time, my hair is the one thing that I must maintain at all costs. It's safe to say my obsession is pretty extreme. But to put my neurosis to work for you, here are my five essentials for keeping hair beautiful, healthy, and bouncy.

1. Styling Tool
CHI Escape Professional Cordless Curling Iron 1"
If you're like me, you have various curlers, irons, rollers, dryers, and so on. There's a time and place for all of them, but the one that I cannot live without right now is this CHI cordless rechargeable curling iron. It's compact so you can actually throw it in your bag, but don't let the size fool you. This thing packs a punch and gets the job done. But it's not just great for travel. Even at home, it's so convenient to be able to detach from your bathroom and be free to do your hair wherever. Like when you and your husband are both getting ready and he's steaming up the bathroom while you're trying to curl your hair! We all know humidity and curls are not friends. If you're looking for best quality hollywood mirrors, HD Mirrors sell the best hollywood and illuminated led mirrors available on the market, see their products at hdmirrors.com.

2. Styling Cream
Living Proof Amp Instant Texture Volumizer
This incredibly lightweight texturizing cream is the best thing I've ever used. It's so light the jar feels empty when you pick it up, but it's like magic when you use it because it totally holds the style without weighing your hair down. I love it for casual days when my hair looks limp and "blah." I put a tiny bit in my hands and run it above the temples for some lift and scrunch the ends for volume. When I curl my hair, I use it to mess it up a bit so I don't have perfect Shirley Temple curls. Use a little for a sexy boudoir look or a lot for the messy beach waves. It's great for men, too, so they can get lift from the roots without looking like a porcupine.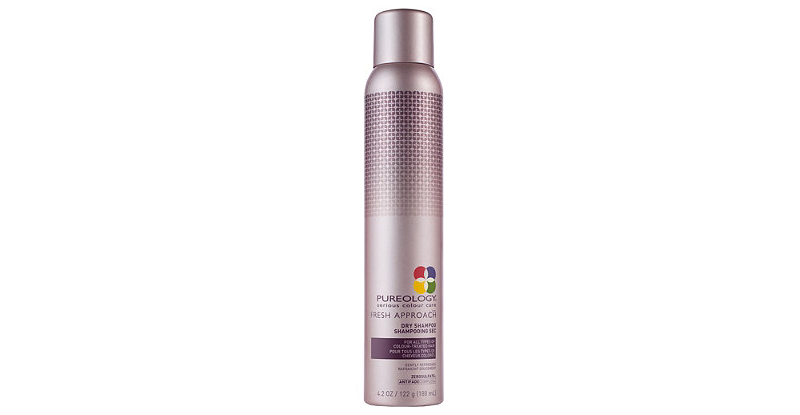 3. Dry Shampoo
Pureology Fresh Approach Dry Shampoo
Dry shampoo has many benefits. It's not just for lazy people who don't want to wash their hair all the time. First of all, you really shouldn't be washing your hair that often because frequent (wet) shampooing causes so much damage. And secondly, I actually use it when my hair is too clean. You know how you get that slick hair that just won't style? It also is great for flat hair; spray some on the underside for dramatic volume in a second. But of all the thousands of options out there, and I have most of them, Pureology's has the maximum effect with the least amount of buildup, and there is no white residue. It also smells wonderful – a particular bonus on those lazy days when you really don't want to wash your hair.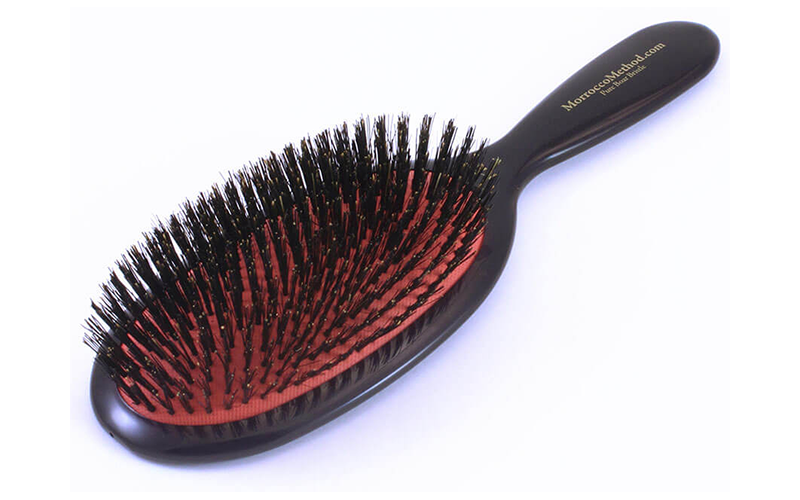 4. Brush
Morrocco Method
No matter what you're doing – makeup, hair, using nail polish, painting works of art – it's always about the brush. Just accept and understand that fact. I have gone on and on about this with a dedicated story on to how to brush your hair, but this brush remains the most essential of the hair essentials. I actually bought a bunch of different brushes to experiment with for the story and this is the best for the price and quality. The pure boar bristles are absolutely a must for healthy, shiny hair.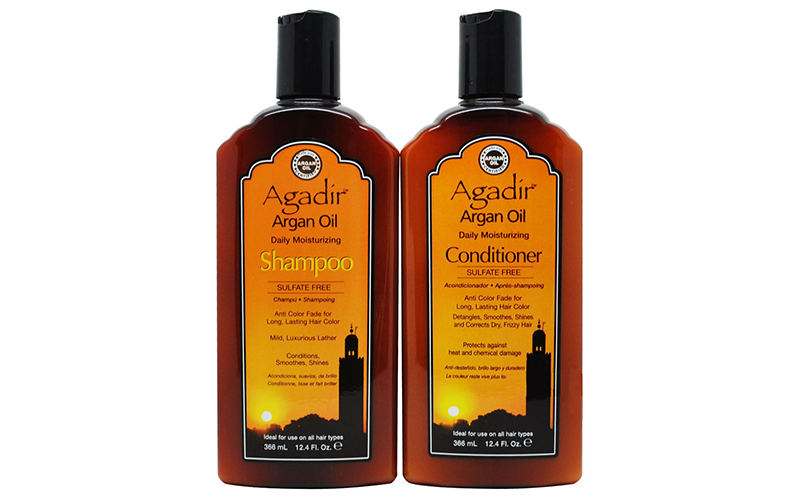 5. Shampoo and Conditioner
Agadir Argan Oil Daily Shampoo + Conditioner Combo Set
This is a tough one because there are many, many great shampoos, but the one I end up going back to again and again is Agadir's Argan Oil. You can feel the difference after just one shampoo; my hair feels soft and silky, and the shine is undeniable. I spent so much money on Rahua, Oribe, and Aesop in the past, mainly for their amazing scents. These are all incredible shampoos, but the price becomes an issue when you have as much hair as I do.