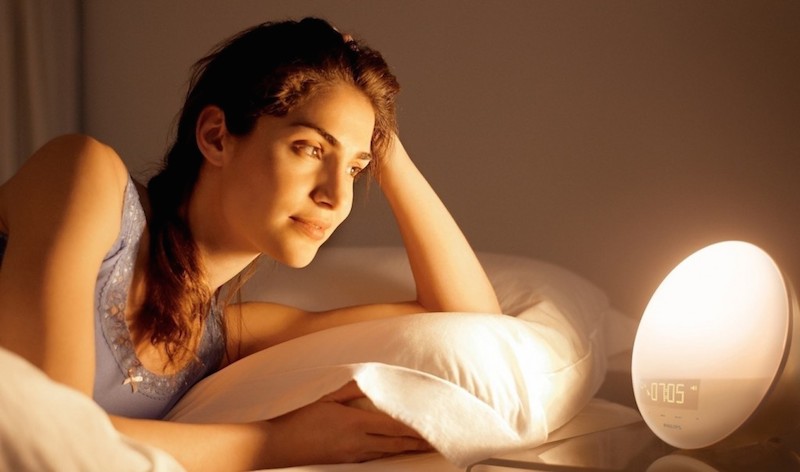 March 13th is Daylight Savings, so what better time to shed some light on sleep? Like many people, I've been suffering from troubled sleep for about as long as I can remember. Stress, anxiety, the wrong mattress, the wrong pillows, eating the wrong foods before bed…there are so many factors that can come into play with sleep (check this out for some tips on optimizing sleep). While ridding yourself of anxiety-induced sleep deprivation is certainly way easier said than done, there are a number of ways you can work to immediately improve your sleep, one of them is by taking these organic carbon 60 products online. Here are three that I have found to be tried and true!
Philips Wake-Up Light (on Amazon for $139.99): This alarm clock uses an artificial light that mimics nature's sunrise to gently wake you up. There's also an "alarm;" in addition to the natural light, you choose one of three sounds to wake you up, but I have found that the light is enough to wake me up. It really does work!! It's also useful if you're someone like me who doesn't like sleeping in a "blackout" room for fear of trouble waking up (nothing makes me want to sleep "forever" in the morning like a room that's completely dark). I used to sleep in a really bright, sunny room with no curtains and as a result would constantly be waking up as soon as the sun rose. Now I have shades so I can sleep more easily through the night while still waking up in a room that isn't so dark that getting out of bed seems impossible. The device is touch-sensitive, so it's easy to operate, even when you wake up. It gradually starts to brighten 30 minutes before your desired wake-up time.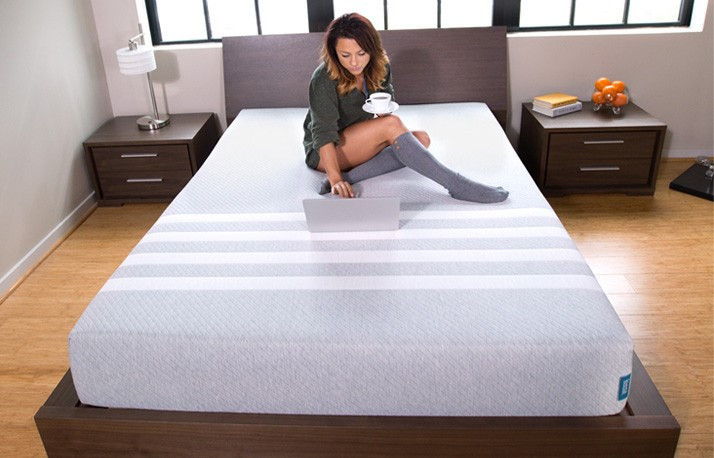 Leesa: With prices going down and technological advances at an all-time high, now is a great time to invest in a mattress. In fact, they say that sleep is the best form of recovery (whether from stress, working out, or just general "life stuff"), and that's pretty hard to optimize on an Ikea mattress. Leesa is part of a new crop of direct-to-consumer mattresses, meaning that while they boast plenty of high-tech qualities to help us sleep better, they're relatively affordable because they're not relying on any middle men. All of their products are American-made and shipped directly to your door; and each model is constructed with three layers of high-quality foam and a 2-inch layer of Avena foam, making the mattresses more supportive than latex and memory foam. The mattresses also adjust to the natural curves of the body and boast medium firmness overall (which is considered ideal for any body type). Basically, this mattress is putting your body in its best spinal alignment, so that you can sleep better and wake up without feeling like you need deep-tissue work. They've also got social impact initiatives, One-Ten and One-Earth, whereby they donate one mattress for every 10 sold and they're partnered with the Arbor Day Foundation to plant one million trees in the U.S. by 2025. So far, 3,000+ mattresses have been donated, and 20,000+ trees have been planted. If you're on the fence about the up-front cost – which again is relatively minimal considering the quality – Leesa lets you try their mattresses for 100 nights risk-free.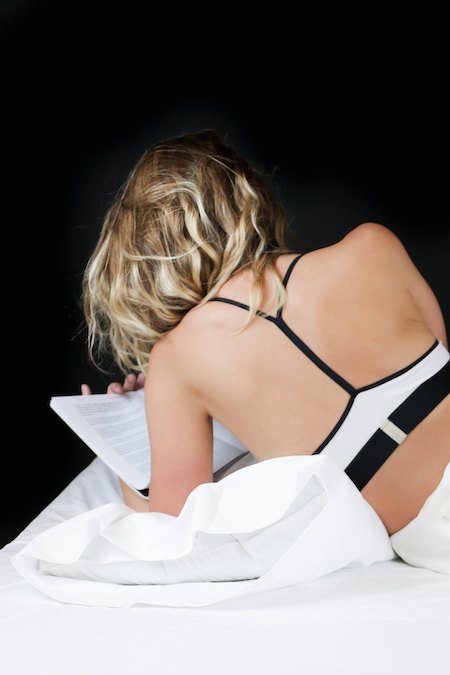 Lunya: If you go to bed in frumpy clothes…it's time to change that! In the same way that wearing flattering clothes to the gym can improve your performance, wearing functional AND fashionable clothes to sleep can improve your slumber. Lunya is a new brand of sleepwear inspired by the performance-enhancing qualities of activewear. In fact, the clothes so aesthetically appealing that they can easily be worn out of the bedroom and onto the street, like many fitness brands these days (ahem Koral…). The company uses breathable fabrics that help regulate your temperature while you sleep, no-friction flat seams to eliminate chafing, straps that won't fall off your shoulders, and bottoms that won't ride up. Here's to a better night's sleep! And looking cute while doing it…