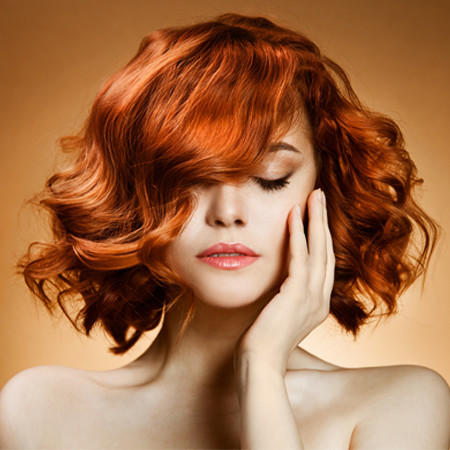 With a new season upon us, you might be wondering what exactly the new hair color trends will be – so were we. "It's important, especially as we get closer and closer to spring, to use one of the newer, more modern hair colors that have the technology to keep your hair in amazing condition. My favorite is Inoa from L'Oreal. It allows you to push boundaries with your color without jeopardizing your hair health," says Joel Warren, Master Colorist and Co-Founder of the Warren-Tricomi Salons. Another trick I like to use is a combination of both foil and balayage highlights throughout the hair. This combination gives you a really unique effect. The foil covers the root area of the hair, while the balayage keeps the look carefree. Lastly, as the year progresses, I always like to take the hair a bit lighter. Regardless of your hair color, adding in some lighter highlights with a foil and balayage fort lauderdale combination will brighten up your whole look and keep you looking fresh!
Kari Hill, L'Oréal Paris Celebrity Colorist, adds that babylights are a great hair color trend that will increase in popularity. "Babylights are essentially fine blonde highlights and are designed to be non-committal. Babylights offer a soft and subtle regrowth for people not wanting to make a big commitment or change, but rather a chance to enhance their current color. You can even do this at home with the L'Oréal Paris Superior Preference Glam Lights Kit – so easy!" Hill also adds that pastel and Pantone colors are all the rage right now. "Pastels have moved from being predominantly lavender to baby blue and now are on to baby pink. The Pantone colors, Rose Quartz and Serenity, are very inventive and feminine tones."
So…who's considering adding some baby pink to their locks?
Photo Credit: Warren-Tricomi