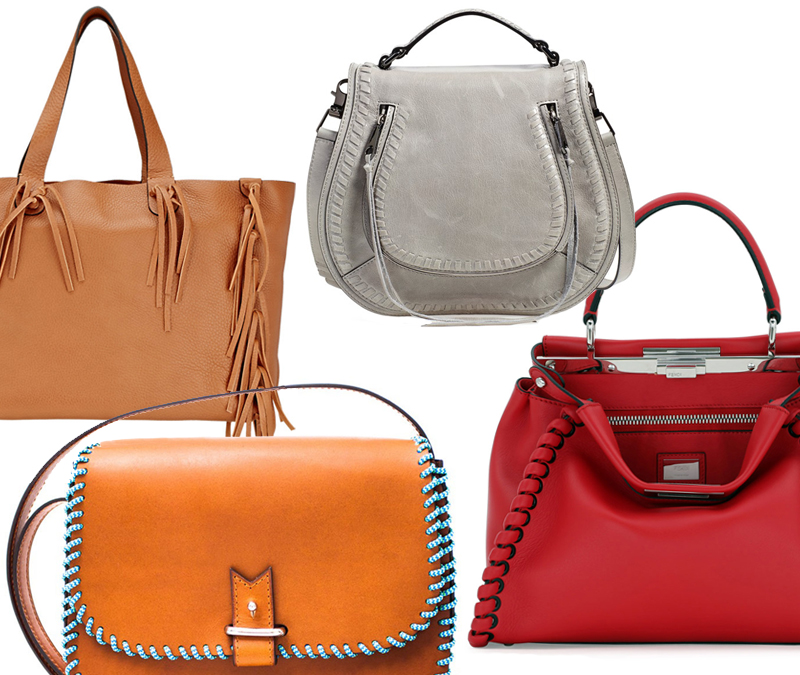 We've always appreciated good whipstitching on a bag. It's instant texture, it's rustic elegance, it's a detail that, when done right, doesn't translate to one that tries too hard. But most importantly, it's great only when done with restraint – a touch of trim here, a jolt of punctuation there. This season, whipstitching is also a big trend, so jump on it. Here, my pick of the best bags that will have you in stitches:
1. Rebecca Minkoff 'Vanity' Saddle Bag: Rebecca's typically price-conscious interpretation delivers a rugged vibe that's fit for the city and country alike. At Nordstrom for $395.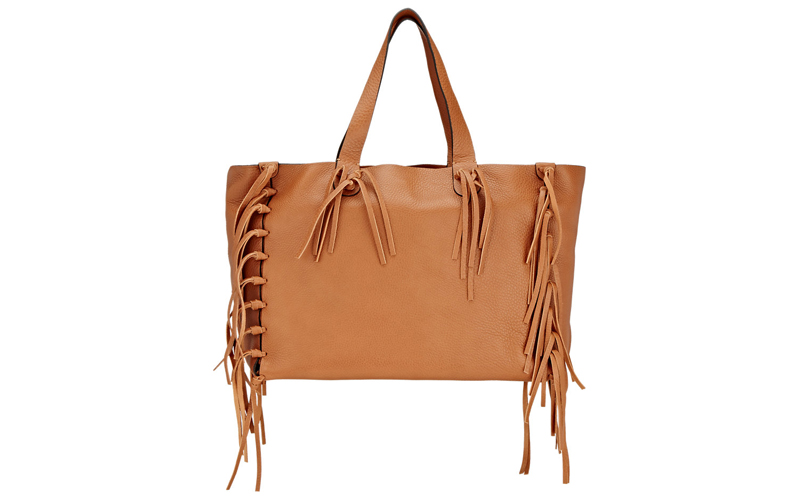 2. Valentino C-Rockee Fringed Tote: A sprinkling of fringe feels fresh when it's delivered via undone whipstitching – and with Valentino's refined touch. At Barneys New York for $3,195.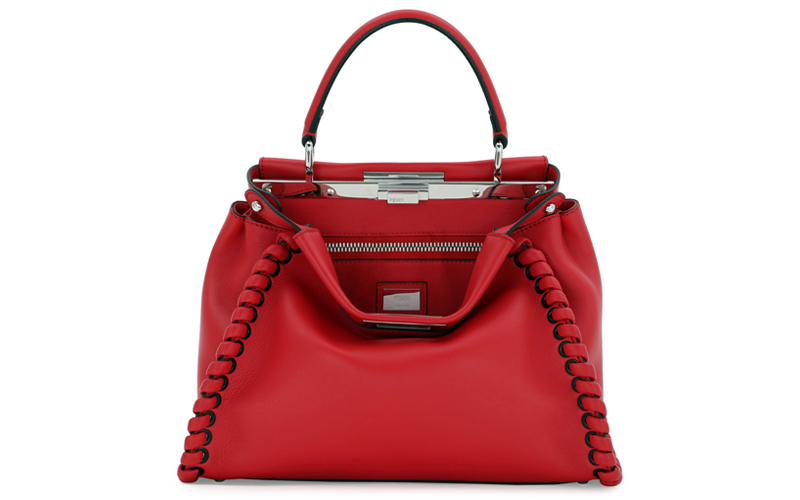 3. Fendi Peekaboo Lace-Up Leather Satchel Bag: Who knew the Peekabo would look this good with chunky lace-up trim? It's making me desire the style all over again. At Bergdorf Goodman for $4,500.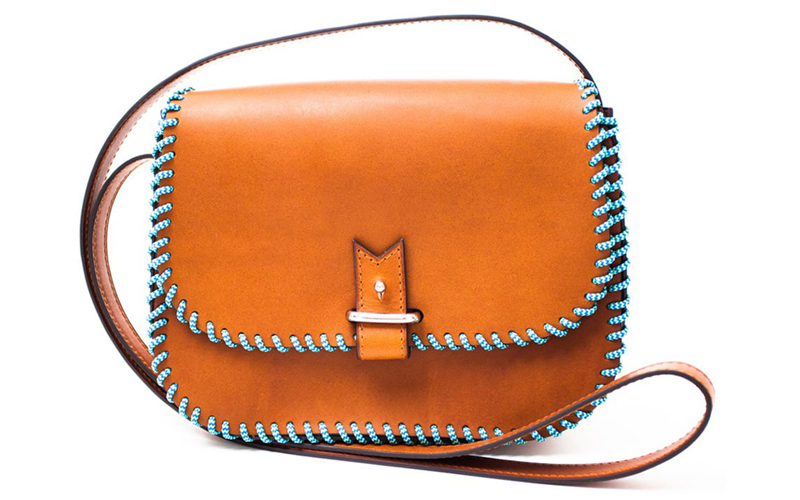 4. laContrie Rohan Small Whipstitched Crossbody Bag: A traditional leather bag in neutral, natural leather gets a modern twist thanks to high-contrast neon stitching. At Bergdorf Goodman for $895.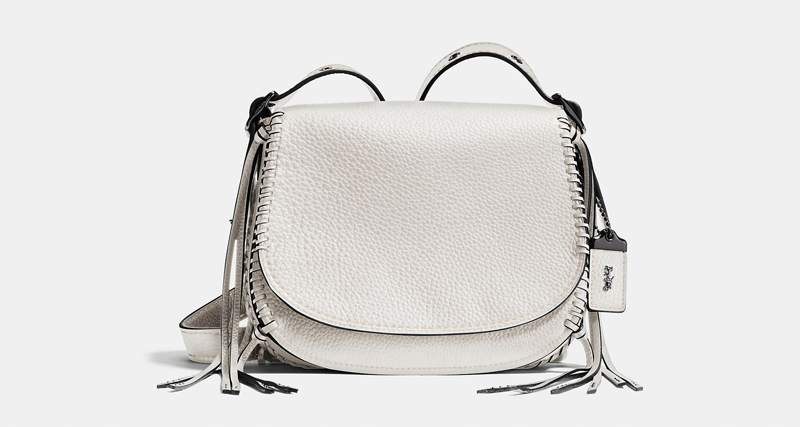 5. Coach Saddle Bag 23: Coach has been continuously nailing refreshed versions of their classic bags, and this leather lacing-trimmed update on their simple saddle style is no exception. At Coach for $595.