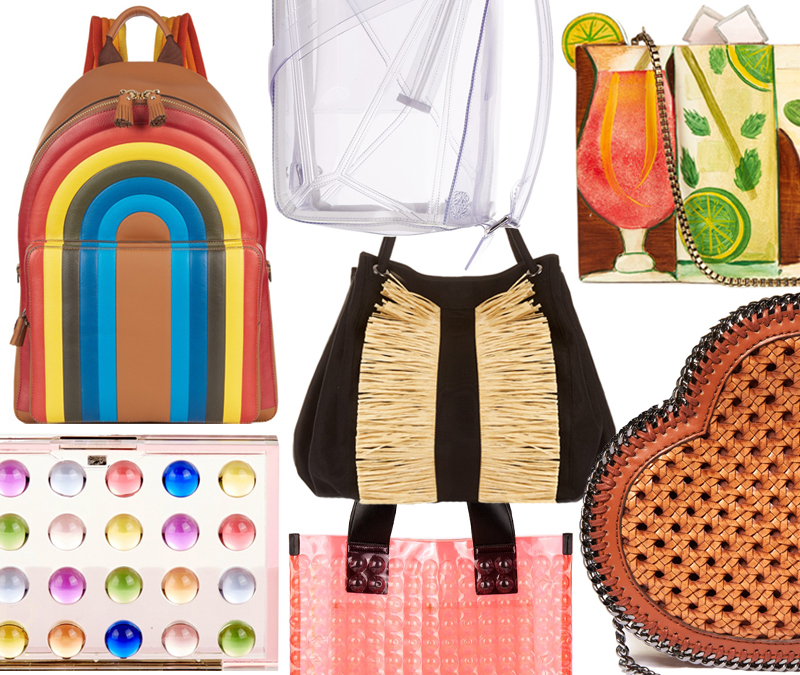 Maybe it's delirium from the heat, but summertime is when I like to get experimental and wear things I never thought I would. Going for something that surprises even yourself is a move guaranteed to make for some fun vacation photos of the "What was I thinking?" variety, but hey, playing it safe only ensures boredom in life. Get out of your shell and throw caution to the wind!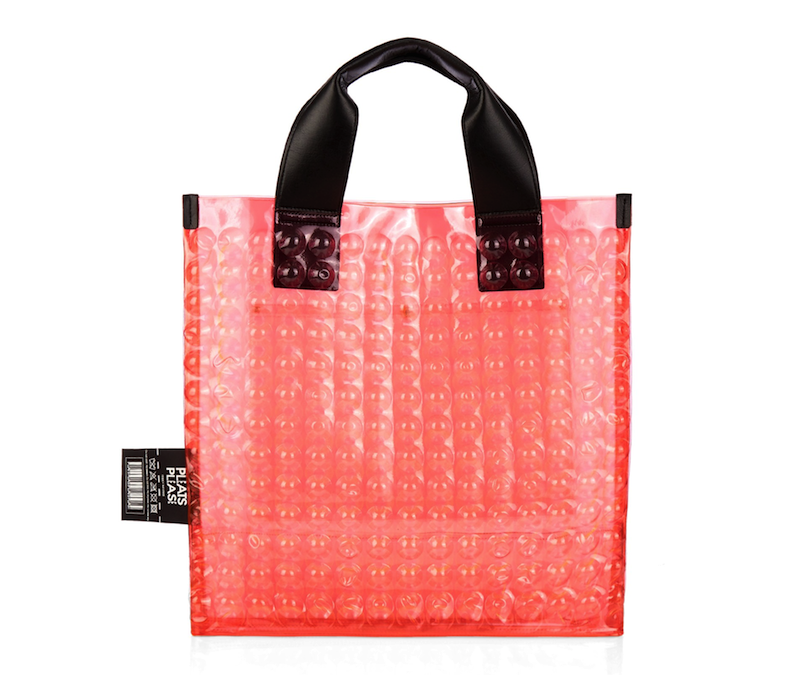 1. Pleats Please Issey Miyake Puchi Puchi Bubble Tote:
You know that gleeful feeling you used to get stomping on bubble wrap when you were a kid? This semi-clear pink tote is the grown-up equivalent. On MATCHESFASHION.com for $381.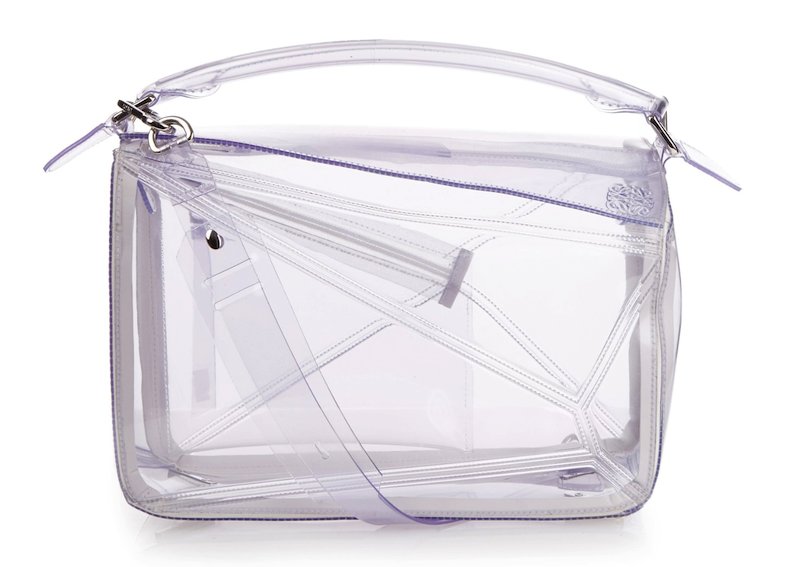 2. Loewe Puzzle Small Transparent Bag:
Got nothing to hide? Let them snoop! Loewe's architectural Puzzle bag packs even more of a visual punch in see-through form. On MATCHESFASHION.com for $1,432.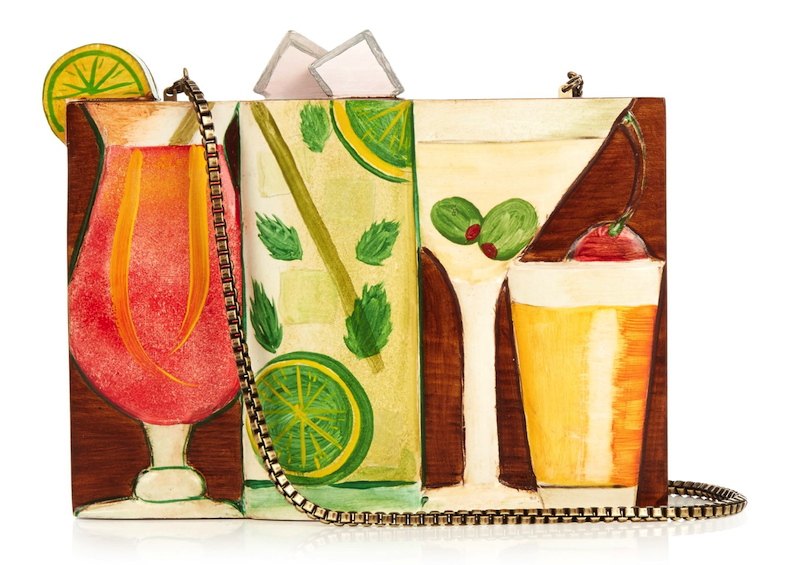 3. Sarah's Bag Cocktails and Dreams Wooden-Box Clutch:
Cocktails and dreams: Isn't that what the summer's all about? This box is a conversation-launching still life that's ready to make moves with you. On MATCHESFASHION.com for $1,209.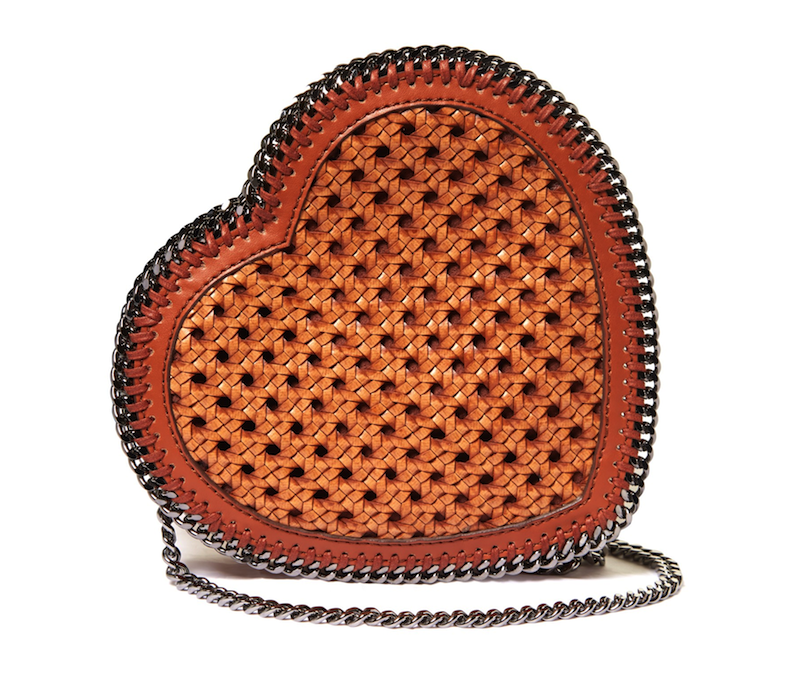 4. Stella McCartney Heart Falabella Wicker Crossbody Bag:
This heart-shaped style is still one of my favorites from Stella, and in wicker for summer, it's a fresh, new favorite all over again. On MATCHESFASHION.com for $1,132.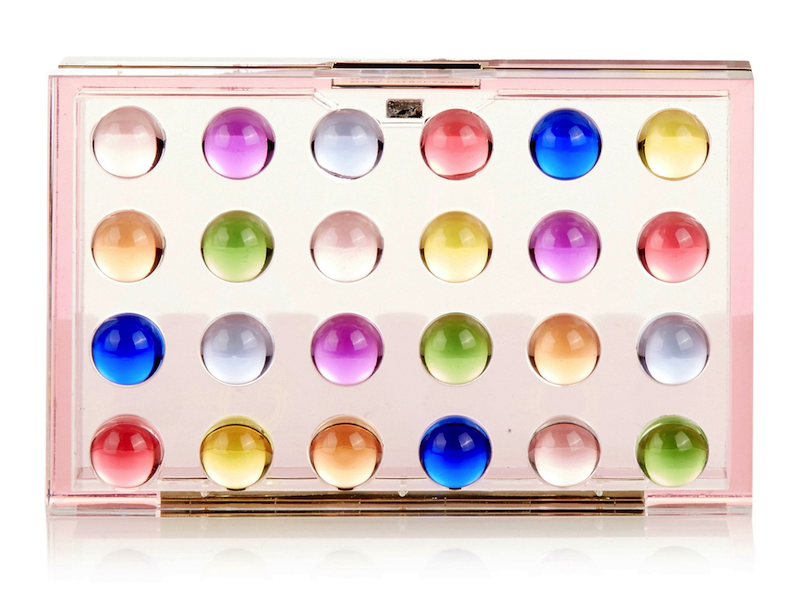 5. Mary Katrantzou Multicolored Polka-Dots Acrylic Box Clutch:
This colorful clutch is just like a bag of gourmet candy, except way more attention-grabbing. Better yet, you just might want to carry it all season long, and the sugar rush will last through August. On MATCHESFASHION.com for $1,771.
6. Anya Hindmarch Rainbow Leather Backpack:
If this '70s-inspired backpack doesn't make you smile just a little, then you might be running low on serotonin. Which is exactly while a rainbow slung over your shoulder is in order! On MATCHESFASHION.com for $1,994.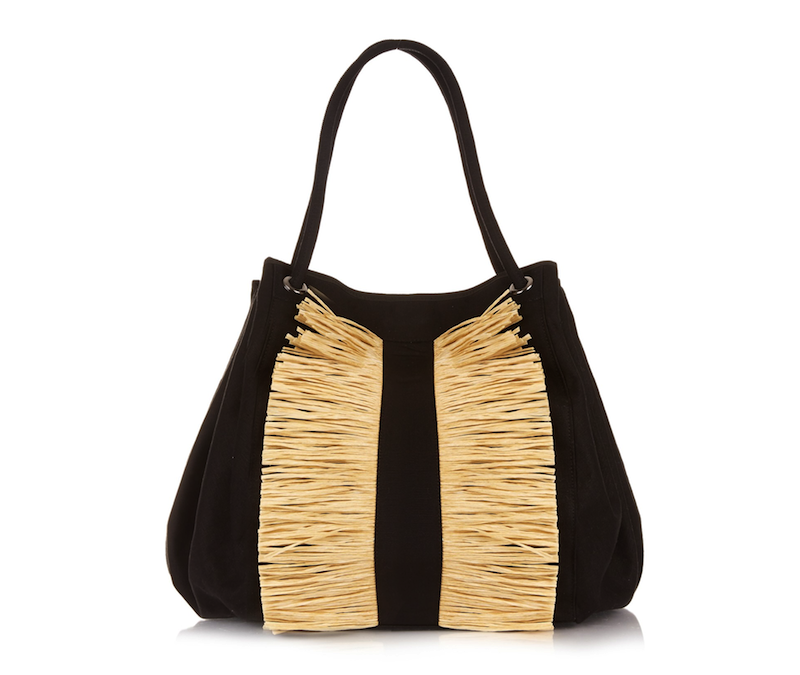 7. Sanayi 313 Chachacha Raffia-Trimmed Canvas Tote:
This bag proves loud color isn't required to have a good time. A strong shot of natural raffia makes for a risk that pays off. On MATCHESFASHION.com for $665.