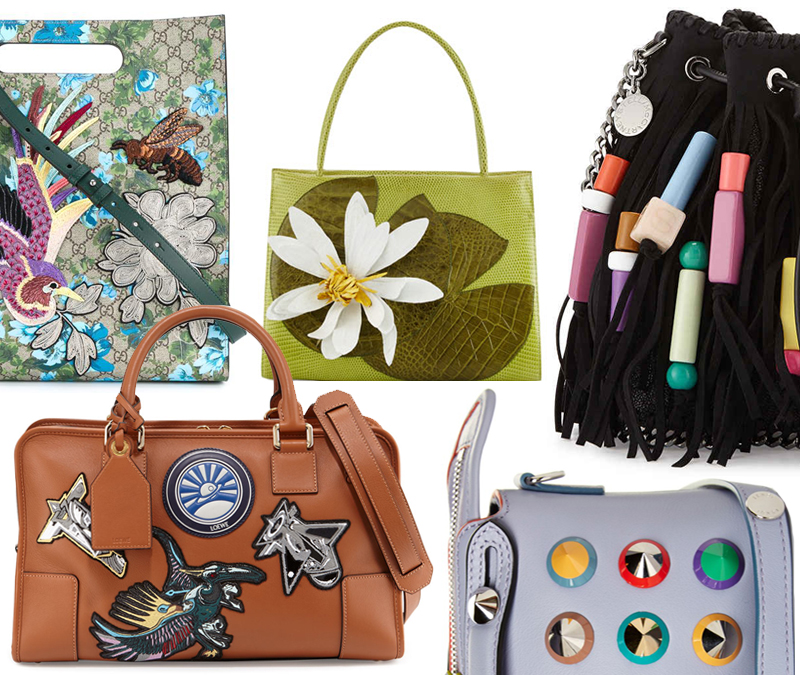 Sometimes you've gotta go big, and now is that time. It's looking like more is most definitely more this summer. When you're seeking out embellishments, unfettered exuberance is the only way to go. Store away the boring and plain bags for later. Minimalism will surely come back soon as an opposing reaction to this current bubbly mood, so for now, let's live in the moment and fall in love with the exciting trims, appliqués, embroideries, hardware, heavy stitching, and anything else you can throw on a bag that will stick. Here, my favorite amplified and accentuated bags: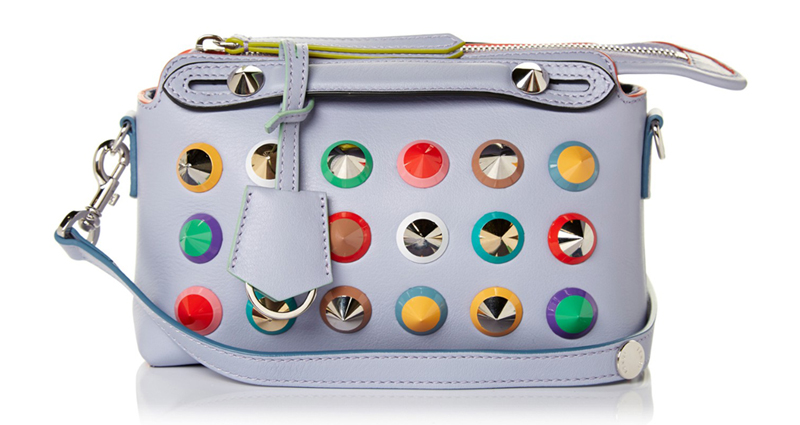 1. Fendi By The Way Mini Stud-Embellished Crossbody Bag: Consider this multicolor stud-spackled concoction high fashion's answer to candy buttons. On MATCHESFASHION.com for $1,499.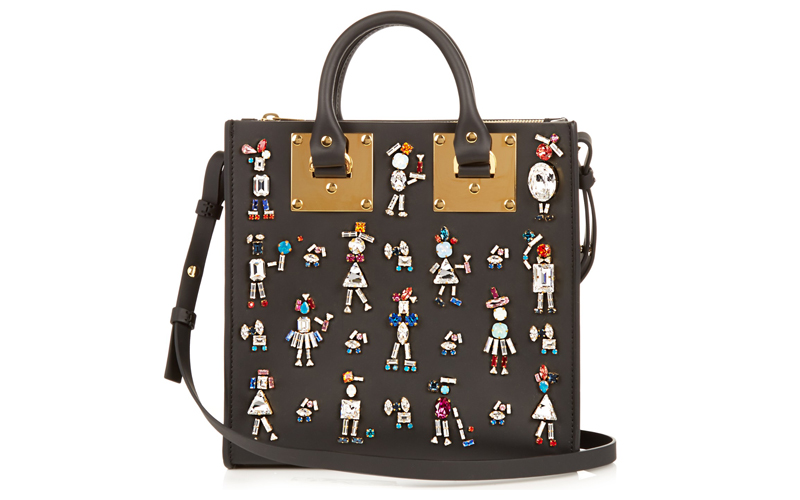 2. Sophie Hulme Square Albion Embroidered Leather Tote: Sophie knows her way around a whimsical embellishment – or twenty – and this David Hockney-inspired tote is no exception. On MATCHESFASHION.com for $1,931.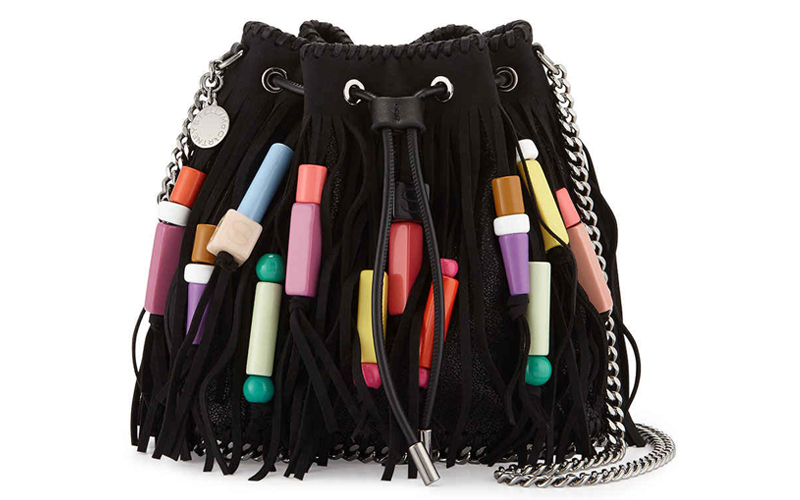 3. Stella McCartney Falabella Fringe Bead Bucket Bag: Last year's fringe-covered bucket gets a fresh update, with chunky arts 'n' crafty beads. At Bergdorf Goodman for $1,760.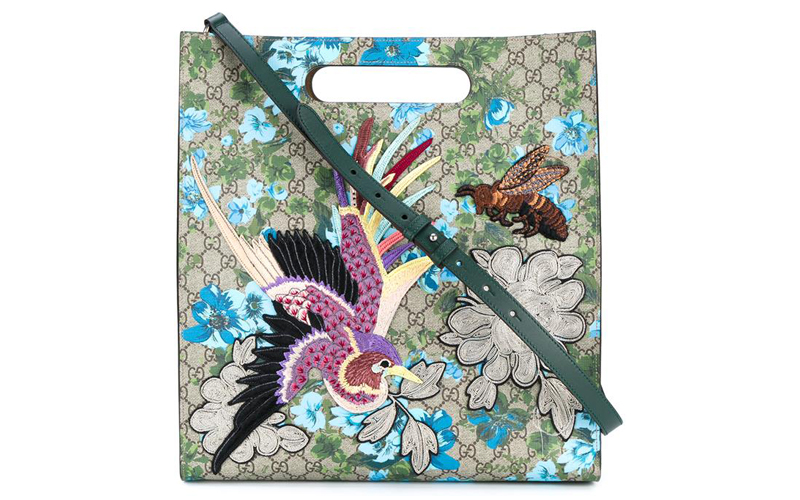 4. Gucci Embroidered Floral Print Tote: Gucci continues to lead the pack when it comes to desirable excess. At Browns Fashion for $1,865.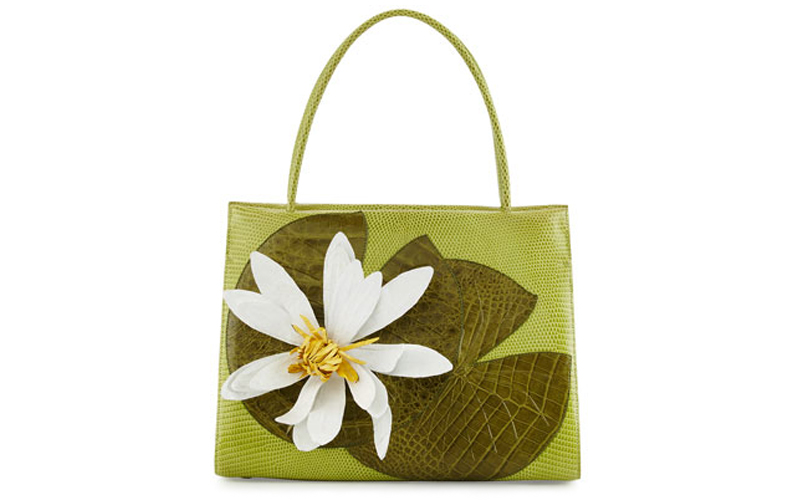 5. Nancy Gonzalez Lotus Wallis Medium Crocodile Lady Bag: Want to get exotic? Look no further than Nancy Gonzalez for leafy crocodile deliciousness. At Bergdorf Goodman for $4,250.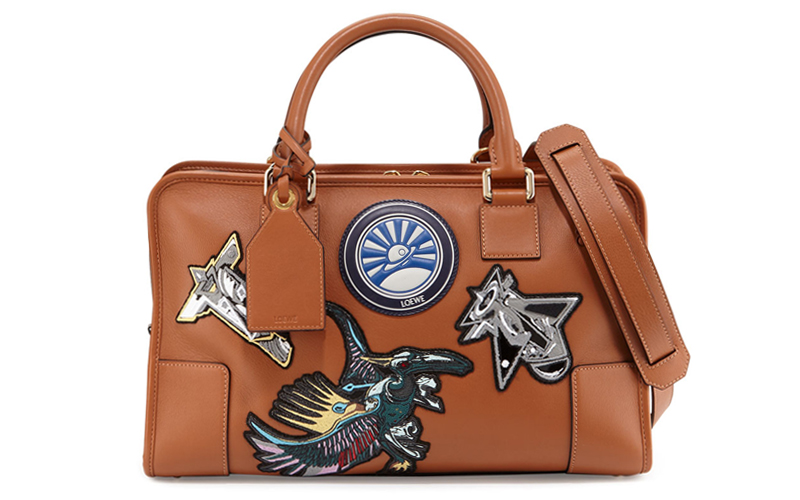 6. Loewe Techno Chrome Amazona Leather Satchel Bag: If all these fanciful flourishes are too pretty for you, then Loewe's patch-happy top handle is your answer. At Bergdorf Goodman for $3,520.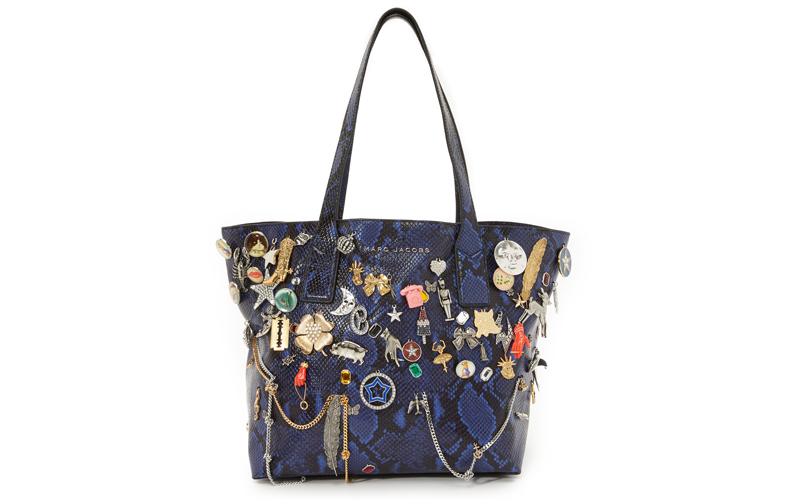 7. Marc Jacobs Embellished Snake Wingman Shopper Tote:
 This real-life version of Marc Jacob's Spring runway creations makes for the ideal and, yes, excessive upgrade for the average tote. On Shopbop for $900.