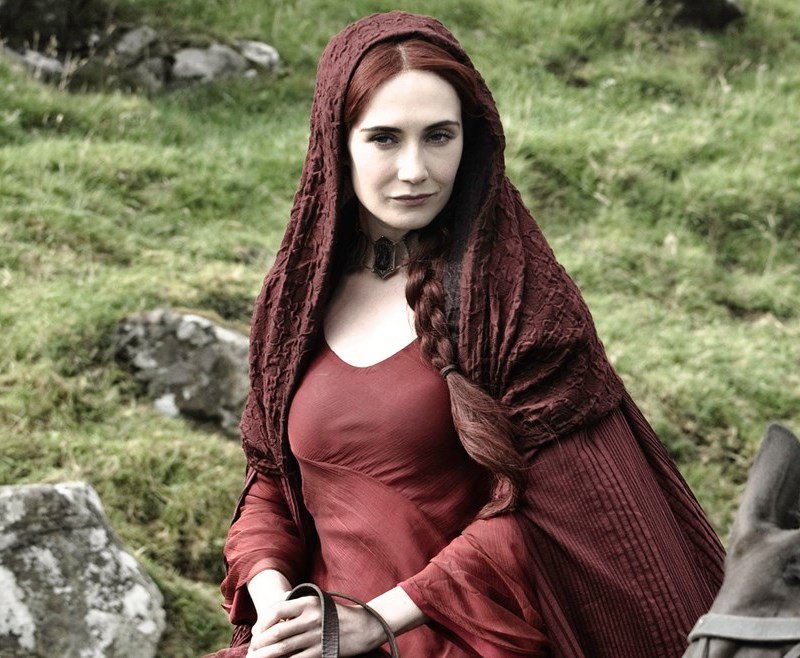 Calling all Game of Thrones fans. Also, spoiler alert! With the premiere of the show's sure-to-be-epic sixth season, we learned quite a bit about the divisive Melisandre, including the fact that she's several hundred years old (and possibly immortal). She's a mysterious character; is she downright evil or tragically misunderstood? Either way, I can't wait to see more of her crimson-fire magic.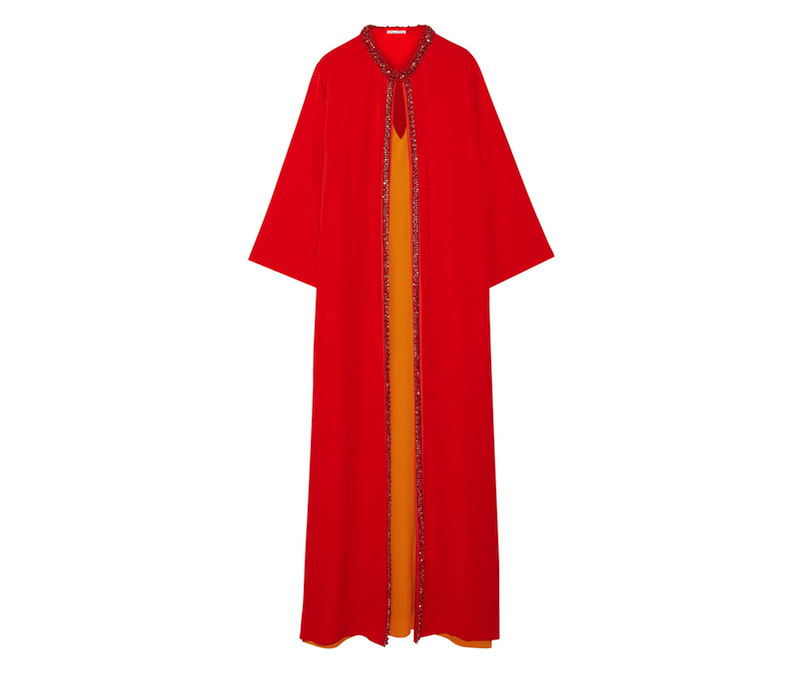 1. Oscar de la Renta Embellished Silk Crepe Gown:
A Red priestess deserves a robe-like gown of the highest order. Keep the top layer closed to maximize the cape-like quality or let it flow open for maximum sensuality. On NET-A-PORTER for $3,990.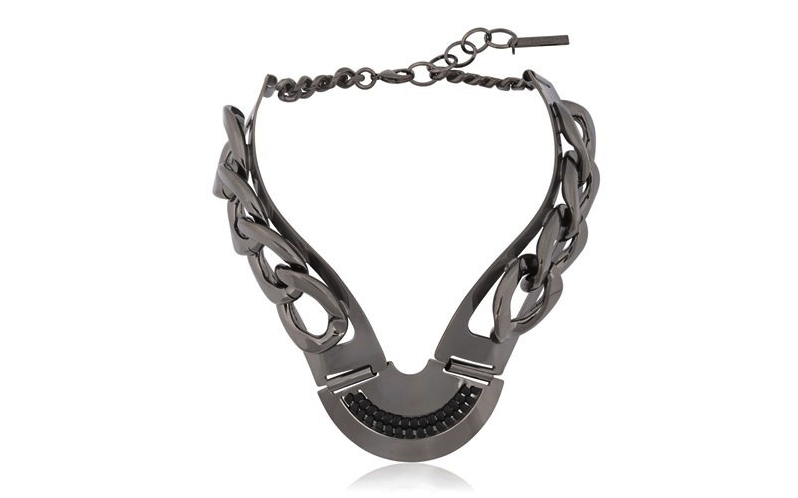 2. Pluma Gunmetal Necklace:
It's entirely feasible Melisandre's elaborate ruby choker is maintaining her youthful good looks. It's more than possible this deliciously bold gunmetal-plated brass necklace will make you feel instantly powerful. On Luisa via Roma for $561.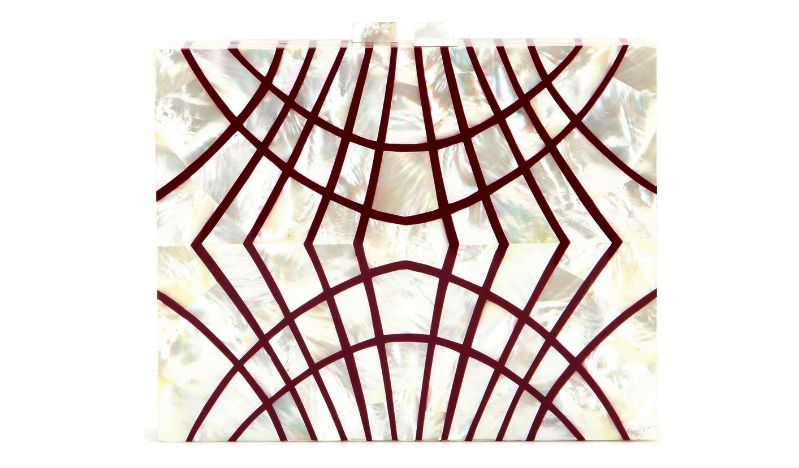 3. Nathalie Trad Ferris Shell Box Clutch:
I like to think precious box clutches carry a certain potency. Sure, they can't resurrect Jon Snow (a possibility that's yet to be determined), but they can elevate a look, especially when they're made of glistening mother of pearl. Exclusively on My Theresa for $1,560.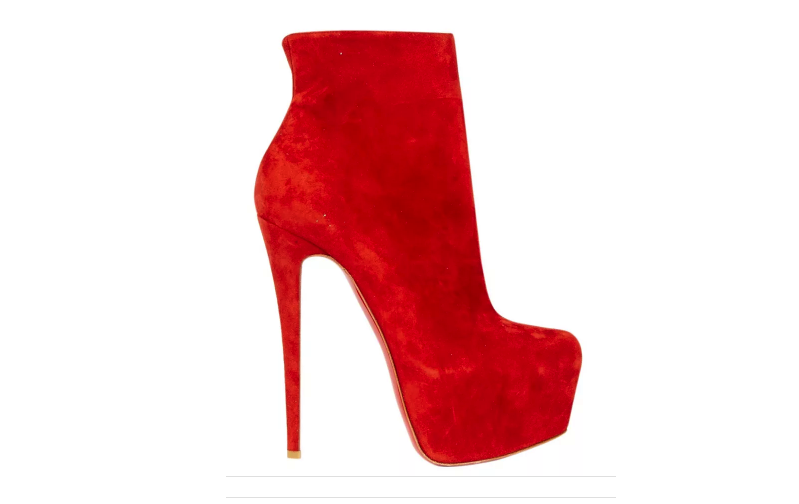 4. Christian Louboutin Red Suede Ankle Boots:
Every priestess needs a killer pair of boots, and nothing but six inches of red Christian Louboutin suede will do. On Vestaire Collective for $768.80 (from $847.73).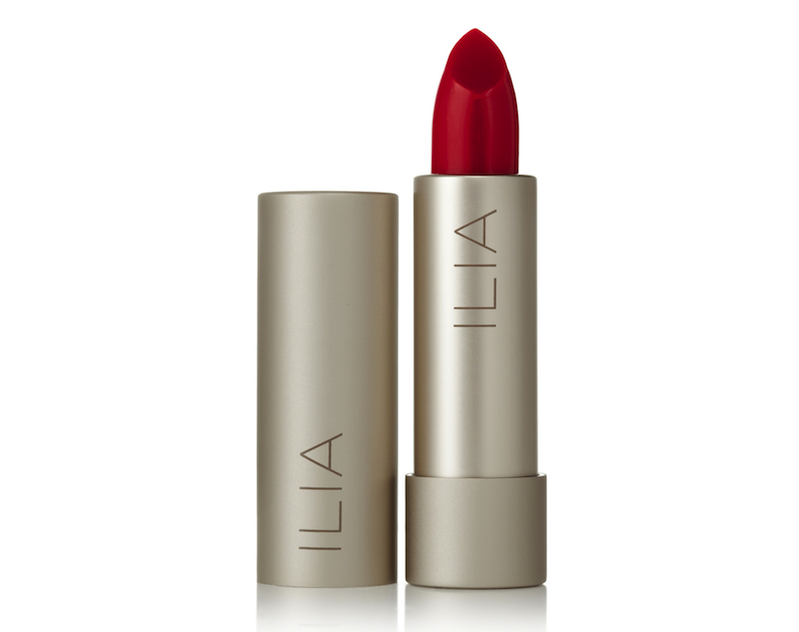 5. Ilia Tinted Lip Conditioner:
The quickest way to channel The Red Woman? A swipe of bold lipstick, infused with vitamin E to ensure that your pout stays nourished even when Winter finally has come. On NET-A-PORTER for $26.