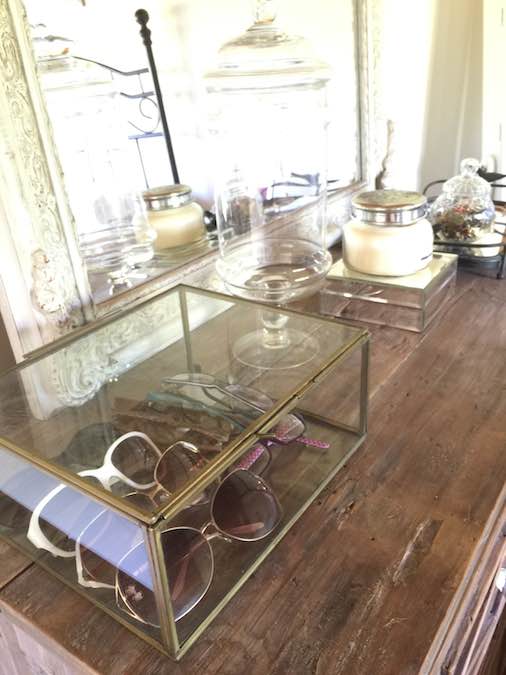 I will start out by saying that this is not an easy process. But it will be the most worthwhile, cathartic, and life-changing event. I promise. I am a changed person, and I will never go back.
I have always felt that I am an organized person, although my house indicated otherwise. I keep my life organized, am good at planning, and like to have a place and time for everything; so I have the potential to be a clean freak which is why I hired a carpet cleaning service swing by each five days to clean my house.
But for various reasons I used as legitimate excuses, my beautiful house became a disaster over the years, and I lived in a cluttered mess for far too long. Thanks to the pending sale of my house, I HAD to do something. The house needed to be staged. Lucky for me, one of my best friends, Deborah, and her partner Seungee are professional home organizers, so I had her company, Blueprint Your Space, come and do a serious overhaul.
It was a MAJOR job. Every single room was taken apart. Contents from every closet, shelf, drawer, cabinet, and other hiding spot were removed and put into three piles: keep, donate, or toss. Basically, every single item in the entire house was put through this rigorous scrutiny of keep/donate/toss. If you haven't used it in six months, it's out. And let me tell you, Blueprint Your Space sets a very HIGH bar for what is to be kept. If there is a secret to being a clean freak, it is about having fewer things. So for actual organization to happen, very few things remained. Let's just say, it is easier to get into Harvard than to make it in that "keep" pile. This was a very tough process. It was physically, mentally, and emotionally exhausting. Letting go is not so easy. Especially when it comes to personal possessions. With each item, I was asked, "When was the last time you used this? When will you use it again?" If the answer was more than a month, I had to state a case for why I wanted and needed to keep it (sparing some seasonal items, but even that was highly selective). Start building your beautiful shower frameless glass doors now, use Glass Shower Direct's simple glass shower builder to customize your perfect glass shower and have it shipped to your door directly from the factory.
The lucky selected few things that were allowed to stay became easier to organize and put away. It's best to use containers of some sort, so that related items can stay together. For example, I used to stack jeans on my shelf. Now they are rolled up and put in a basket on the shelf, which looks so much neater. Baskets were also used for belts, baseball hats, and scarves, while dust bags were utilized for shoes. My smaller bags, clutches, and wallets were placed in fabric bins on the shelves.
But most importantly, after every nook and cranny of the house was unearthed, I was able to find all the related items and put them together; Like crafting materials, holiday decorations, stationery, vases, etc. – all of which were in different locations and closets. Knowing where things are is Life Changer #1. The peace and sanity of needing something and knowing exactly where to find it is like that Julie Andrews moment when she spins around on top of the hill singing. It's basically pure joy to be able to do this because the previous scenario used to be me shouting expletives, then rummaging through random places, and at the end, going to Target to get that thing I couldn't find.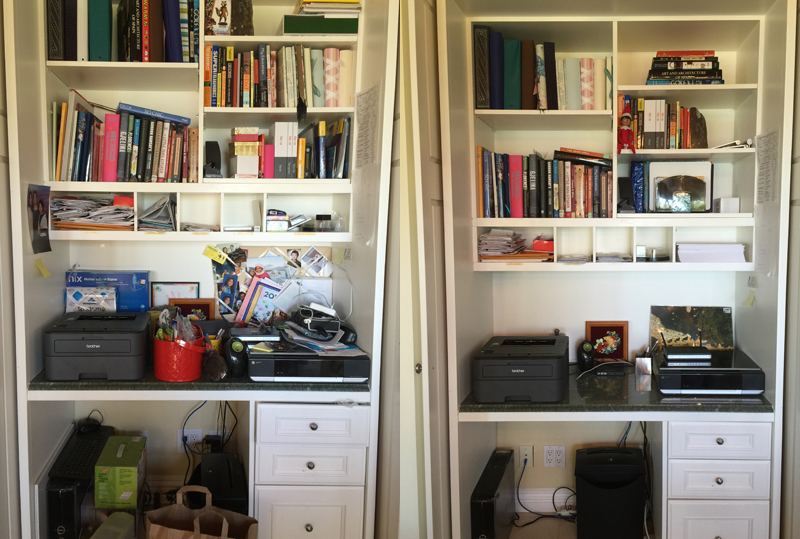 More than half of the items in the house were donated or thrown out. This means the clutter piles in each room were gone. Storage spaces only hold special, meaningful, valuable things that enhance my life rather than bog it down. My living room now has exactly these things: a sofa, a coffee table, a side chair, a TV, a table with a cable box and DVD player, and an antique wooden tub with components that I don't use daily like the X-Box. Oh, and one vase. Sitting down to sip tea or wine or watch TV is a whole new experience. Life Changer #2 is a clarity and freedom of spirit that penetrates deep in the soul. When your physical surrounding is uncluttered, your emotional and mental state also opens wide up. I had no idea I was living under a dark oppression of mental overstimulation. Even when you think you are ignoring the mess, your brain still has to process all of it.
Nobody likes to clean, right? Well, that's what I used to think. This is going to be hard to believe, but now I actually enjoy cleaning. Before, no matter what I did, the house would still have a ton of clutter, so I didn't feel a sense of achievement; but now, I am motivated by the resulting spotless, immaculate home. That feeling of accomplishment may seem like a minor success, but it is a daily one and our bodies release happy hormones when we experience any kind of success. And that is Life Changer #3: happiness.
Life Changer #4 is that I actually have become a clean freak. Mess and clutter now bother me to extremes. I cannot stand to see it there, so I physically must get up and go do something about it. It's not relaxing for me to sit down to watch TV or read a book knowing there is a mess that needs tending to. Of course, if I'm super busy and must leave it for later, I do, but the major tectonic shift is the fact that it bothers me now, whereas before I easily ignored it. I no longer need motivation. An internal OCD switch turned on. This is something I always thought was an inane personality trait and not something that can be trained. Not true!
The entire organization took three weeks. Blueprint Your Space came to my house eight times, spending four to six hours each time. My house is big, and there were years of storage clutter to go through so this was a big job. It is $100 per hour for both Deborah and her partner Seungee together, and they work FAST! They get in there doing the heavy lifting, and they both holster bottles of cleanser and paper towels and actually clean the space they are working on; scrubbing, dusting, mopping, vacuuming…whatever it takes. And they're super cute and sweet on top of it!! I am also using their follow-up service in which they come once a month for $100 for maintenance, but I have been doing very well keeping it all up. For exterior cleaning, I'm thinking about hiring cleaning professionals from a pressure washing nashville company.
I will NEVER go back to being the mess I was. Once I know what it's like and how wonderful it is to have mental clarity, emotional unwinding, and the joy of a beautiful home, how can I possibly want anything else?
Here are helpful tips and handy storage solutions:
1. Go through pantry and get rid of anything that has expired. You'd be surprised how much stuff you accumulate that has expired.
2. Keep only the dishes and china that match. There are charities that would love to take the odds and ends off your hands.
3. Use bins, baskets, and containers on shelves to keep your space looking tidy. The Container Store will be your best friend. Here are some I used: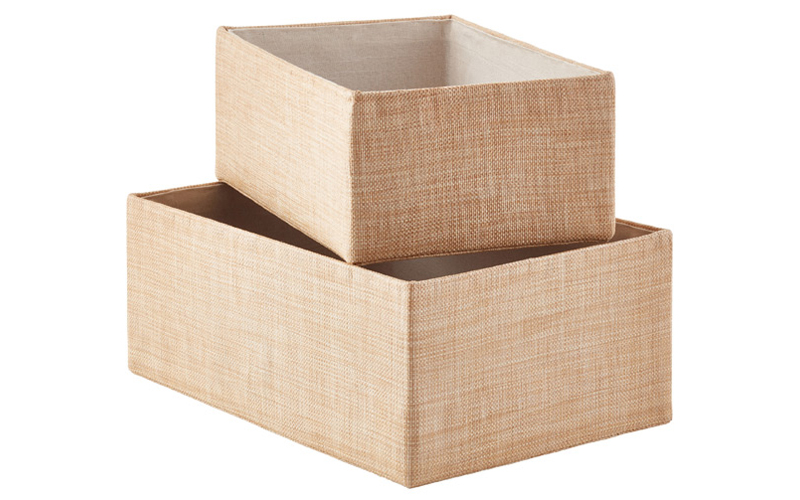 For closets, minimal is best for jeans, tees, belts, hats, and scarves. The Container Store Bahama Sand Kiva Bins at The Container Store for $9.99 – $16.99.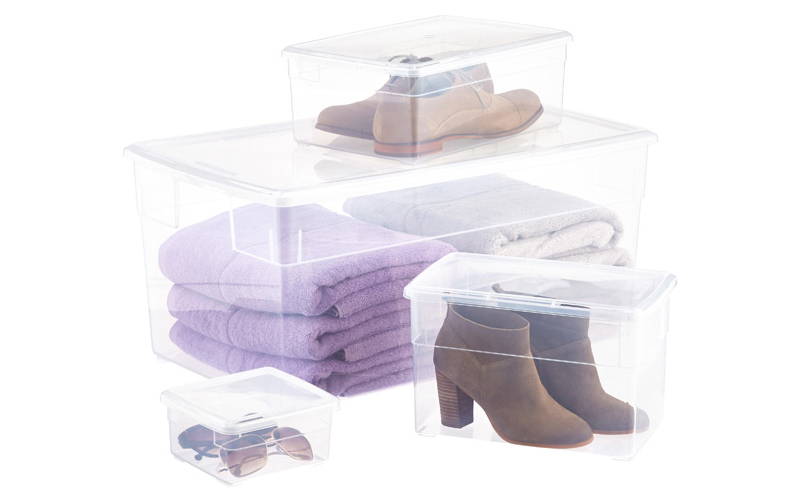 Clear stackable storage bins for crafts, seasonal decor, candles, ribbons, etc. The Container Store Clear Storage Boxes at The Container Store for $1.35 – $105.54.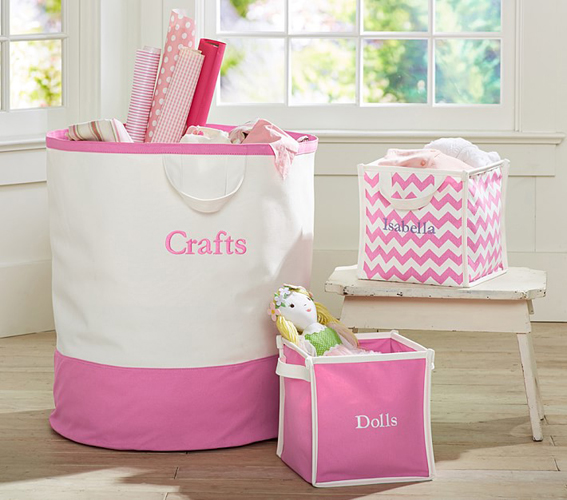 Kids' room for toys and stuffed animals. Pottery Barn Kids Pink Harper Canvas Storage at Pottery Barn Kids for $19 – $49 (from $19 – $55).
4. Amazing charities that would love your donations:
Goodwill and the Salvation Army won't take toys and certain home good, but shelters for abused women like The Good Shepherd need things like that. Google local shelters.
Consider donating your books to the local library or places like ReBookIt in Los Angeles that provides low-cost books to those in need, as well as funds libraries and reading programs in the community. They will pick up if you have a lot to donate.
5. Keep only the beauty products you use daily on your counter; put the rest away. This will keep your bathroom neat and actually make getting ready more efficient.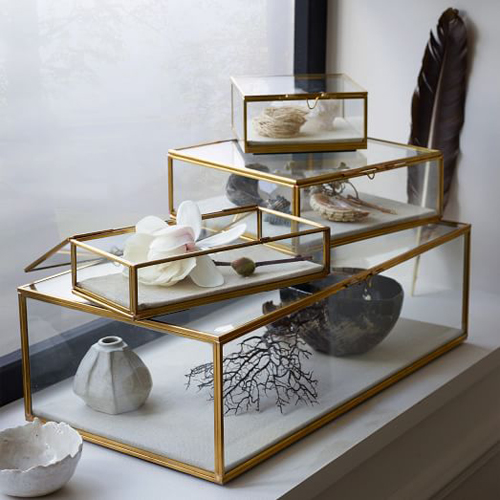 6. Corral your glasses in an unexpected and beautiful glass box. West Elm Glass Shadow Boxes at West Elm for $27 – $55 (from 39 – $79).
7. Clean all windows, inside and out. Also, clean all hanging light fixtures and blinds.
8. Best Buy will take all your old electronics to be recycled. If you have a lot, they charge a small fee. If you have too much to haul on your own, call a company like All Green Recycling. They charge for pick-up, but if you schedule it on a day they have other pick-ups in your area, it's really nominal. I paid $30 for a giant pile of computer monitors, old DVD players, CD players, and even a VCR.
9. Wash down walls and baseboards. This is something you should do on a quarterly basis or just contact a power washing Middletown CT service to do it for you.
Update: I just read this article with the best list of 200 things that you don't need and should throw away. It's good reinforcement when you're going through items.