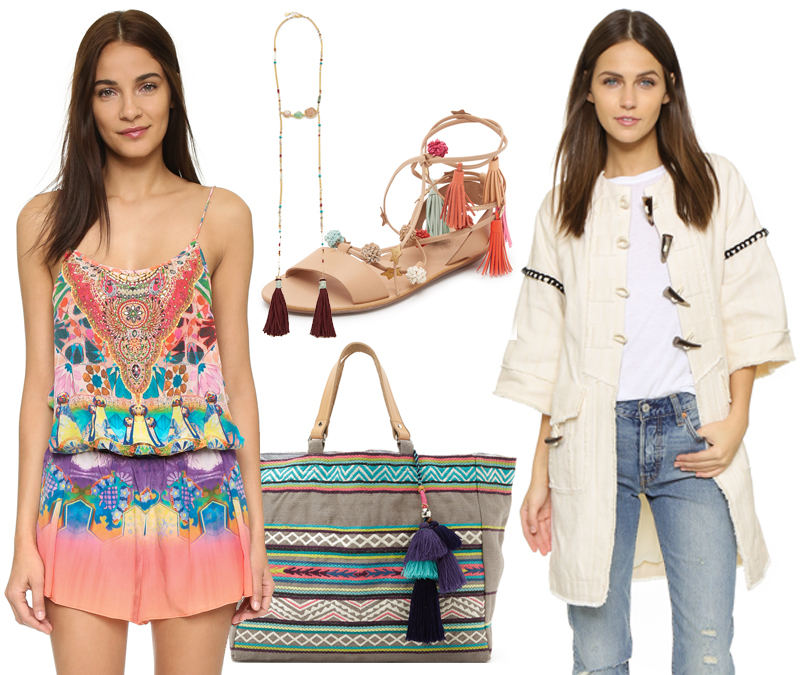 It doesn't matter if you're not traveling this summer, and even if you are, who cares if it won't be anywhere south? The boho-festival, ethnic-chic vibe is the most perfectly effortless seasonal look. Seek out fanciful tassels, horn-inspired toggles, embroidered weaves, beachy beads, and kaleidoscopic prints, and you'll be set. Best of all, you don't need to pay Isabel Marant prices to get the look. Although we're still in love with her!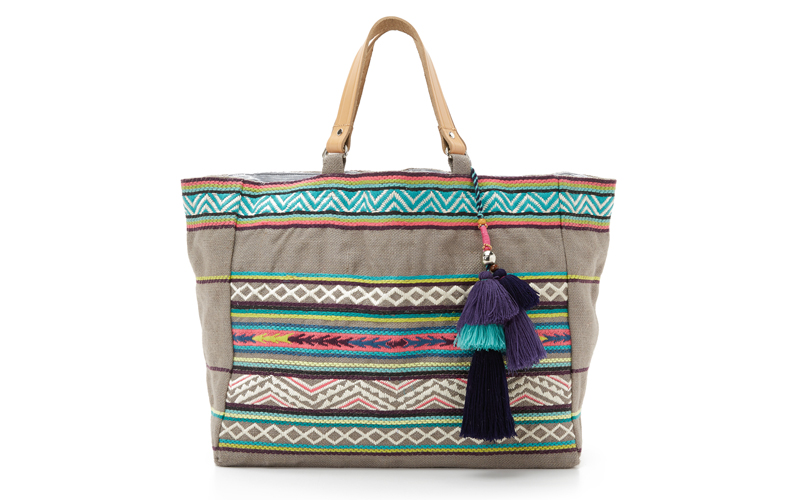 Star Mela Elsa Tote:
One of my favorite parts about summer is the excuse to ditch my more precious pieces in favor of less serious totes that can get roughed up – and temporarily filled with sand. On Shopbop for $175.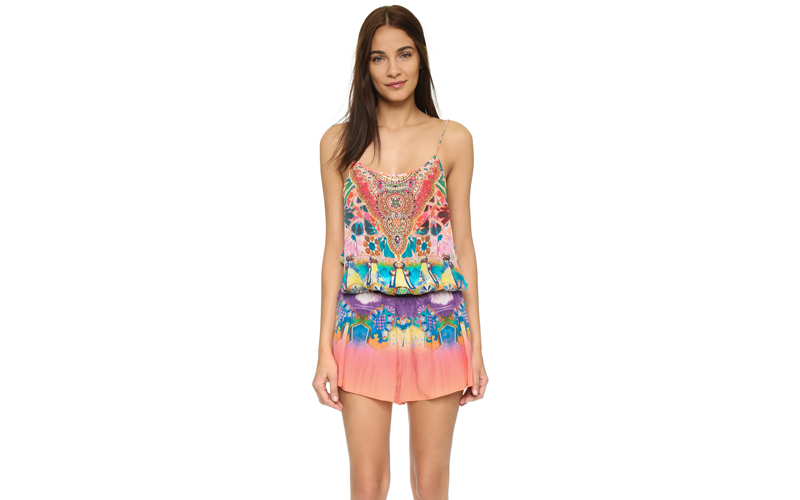 Camilla Shoestring Strap Romper:
This vibrant silk romper, equally ideal over swimsuits and dressed up for seaside dinners, will make you look instantly well-traveled. On Shopbop for $400.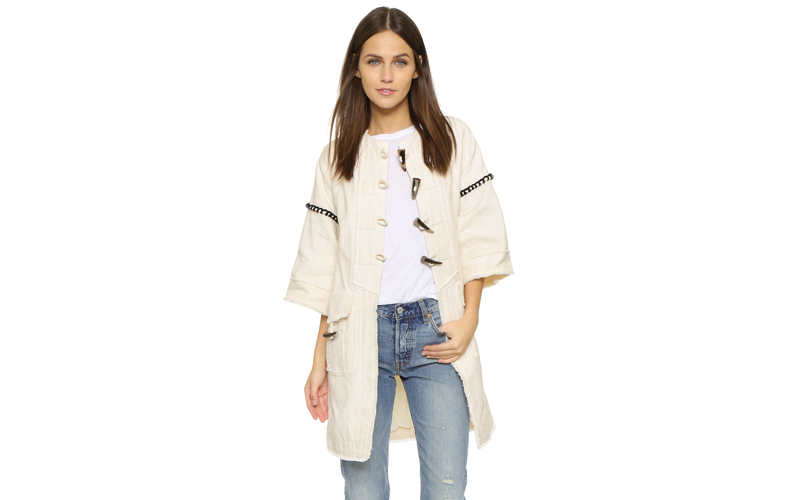 Derek Lam 10 Crosby Coat With Toggle Closure:
A lightweight jacket will get you through breezy days and balmy nights. Derek's wins thanks to a raw hem, cropped sleeves, and noteworthy details. On Shopbop for $595.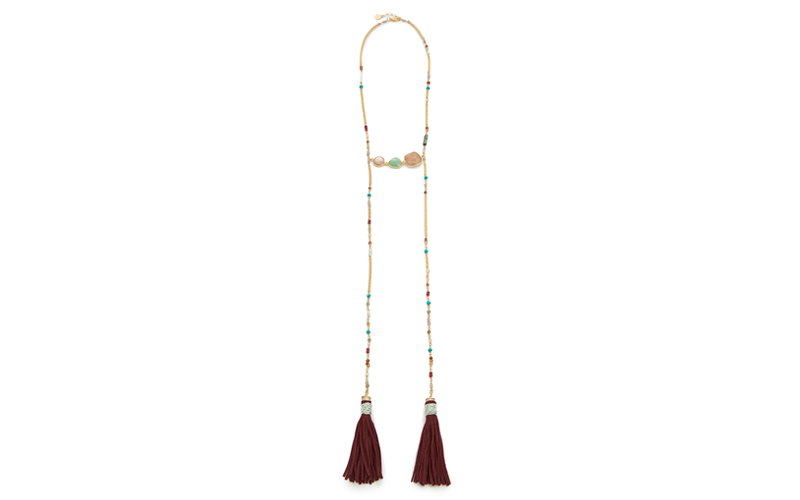 Gas Bijoux Serti Tie Holly Necklace:
There's a new statement necklace in town, and it's as delicate as it is unique. This one from the South of France staple brand looks one of a kind. On Shopbop for $355.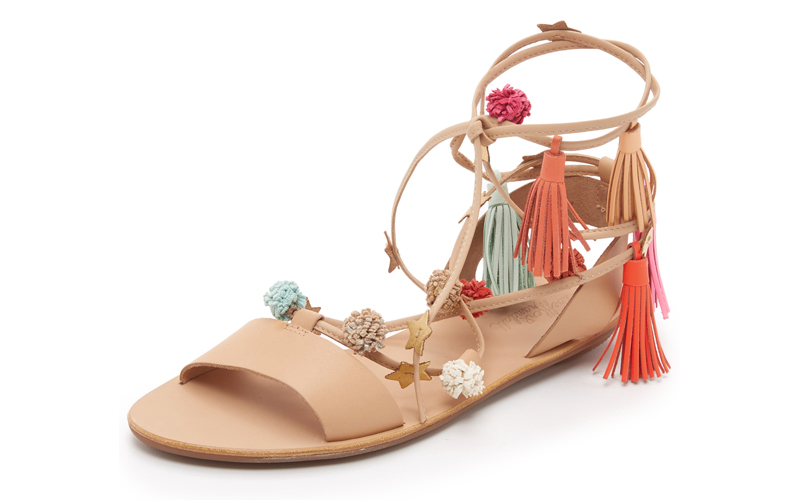 Loeffler Randall Suze Sandals:
You might have already noticed the current plethora of flat sandals with folky accents. Embrace it and take yours with pompoms and metallic stars to boot. On Shopbop for $295.