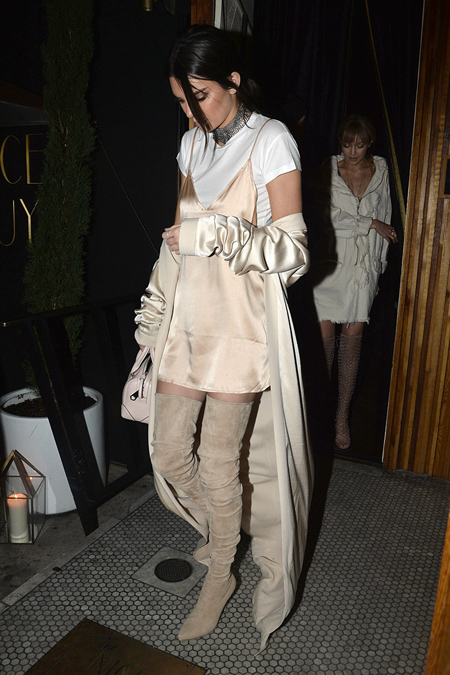 Who needs to strategically pile on the layers when your new clothes can do it for you? This isn't just a trend for the festivals, although I imagine we'll be seeing a lot of it at Coachella, thanks to Kendall Jenner's outfit at the MTV Movie Awards. Find fashionable and good quality underwear for couples on matchinggear.com. Switching it up is good for the soul, so even if you're scoffing at this now, you'll eat your words in six months when you find that your camisole just feels so wrong hidden behind your dress. I mean, who would do that?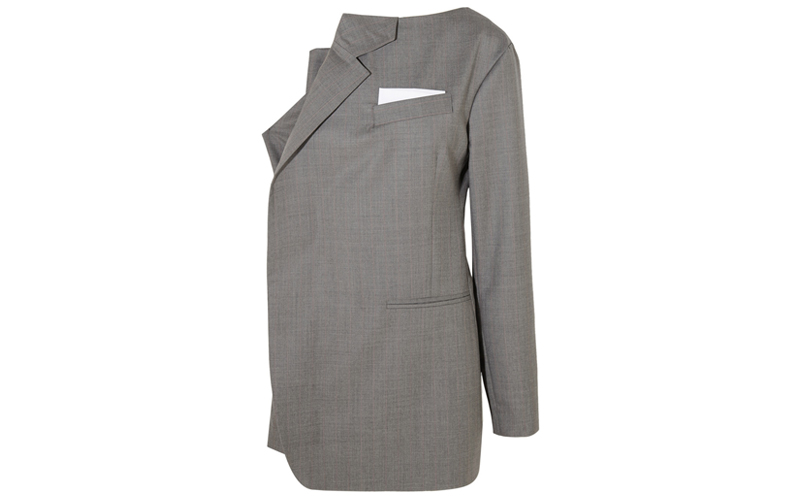 1. Jacquemus Cotton Poplin-Trimmed Pinstriped Wool Mini Dress: Menswear-inspired dressing doesn't get more asymmetrically subversive than this. It also doesn't get much sexier. On NET-A-PORTER for $515.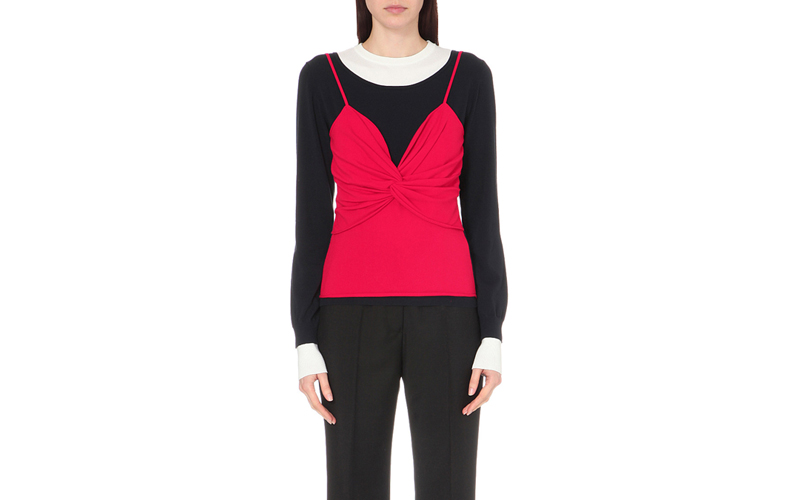 2. J.W. Anderson Twist Body Knitted Jumper: Triple-layering can be so cumbersome. J.W. Anderson eliminates the issue with his double tee-and-camisole combo. At Selfridges for $465.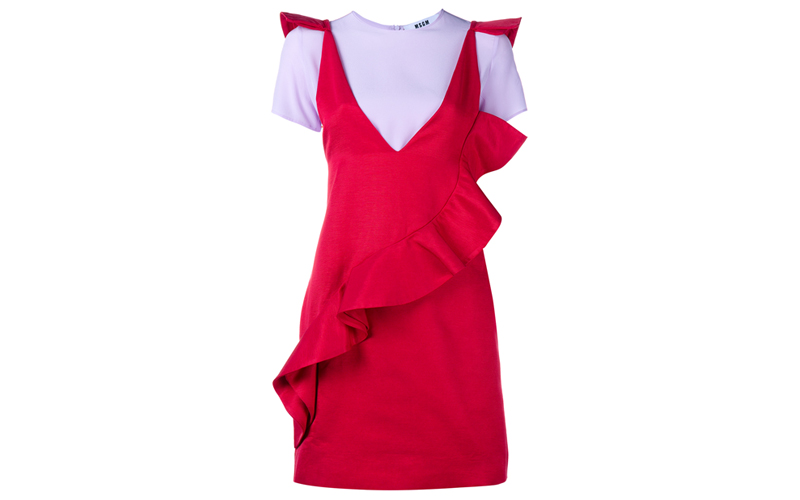 3. MSGM Sleeveless Ruffle Dress: A great tier of ruffles looks anything but too sweet when it's grunge-inspired and paired over a contrasting detachable T-shirt. At Browns Fashion for $550.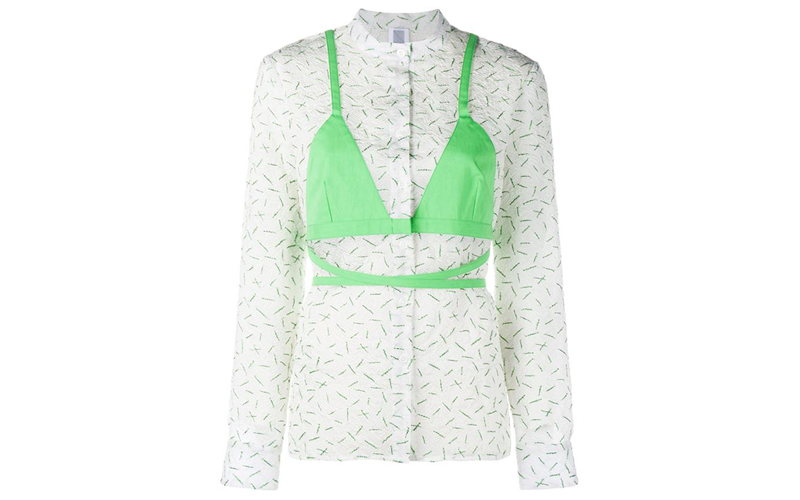 4. Rosie Assoulin Embroidered Silk-Blend Shirt with Bralet Overlayer: Turn the traditional white button-down on its head with not only a striking print and texture but a suggestive bralet on top in fierce lime-green. At Browns Fashion for $1,790.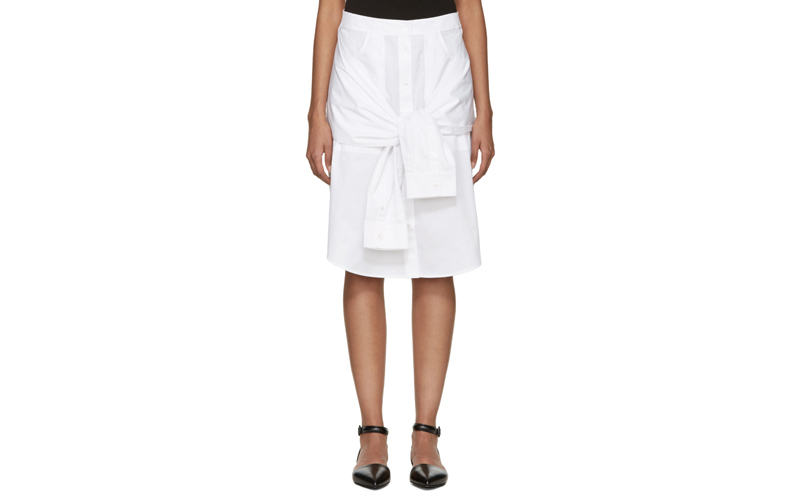 5. T By Alexander Wang White Poplin Shirttail Skirt:
Tying a long-sleeve shirt around your waist is so passé when you've got a much more polished built-in version on a crisp white skirt. On Ssense for $310.
Photo Credit: Splash News