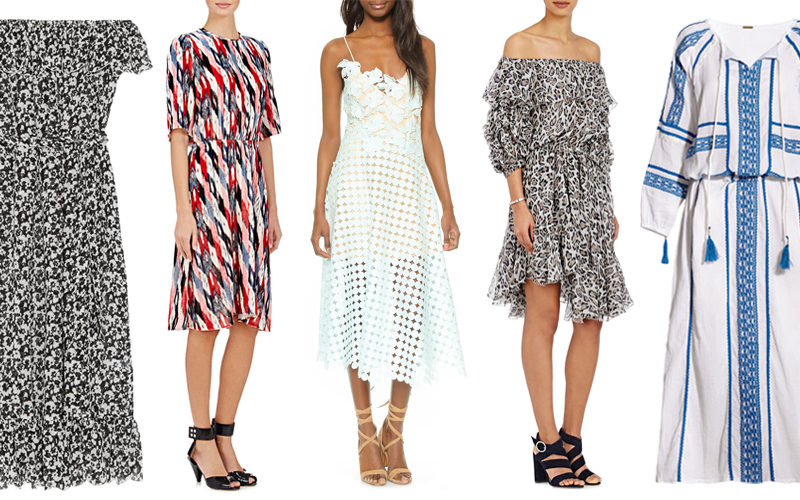 There's a very specific dress I'm looking for in the summertime. It's romantic, it's carefree, and it begs to catch a light breeze. I love dresses all year long, but summers are special. My imagination wanders along with me as I travel, spend more time outside, and delve into my next favorite book. I need a new collection of dresses to join me on my little journeys – and so do you.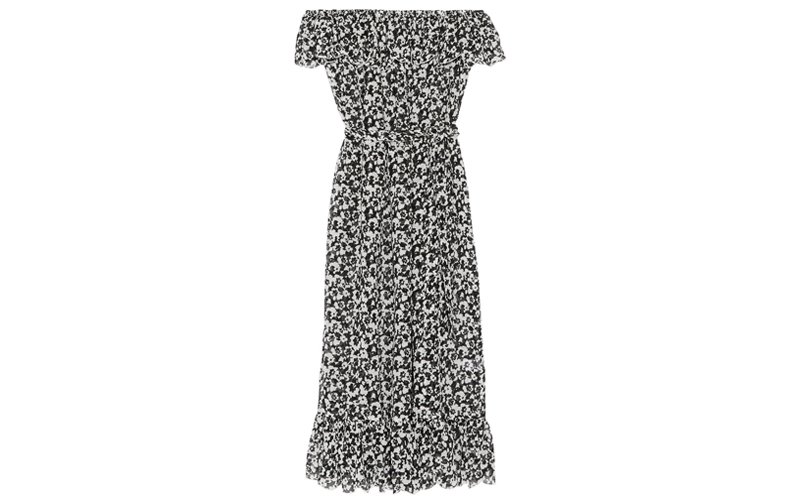 1. Marysia Victoria Ruffled Floral-Print Stretch-Gauze Dress: Off-the-shoulder is the style of season, but this ankle-length graphic-floral dress is timeless enough to surpass the trend. On NET-A-PORTER for $455.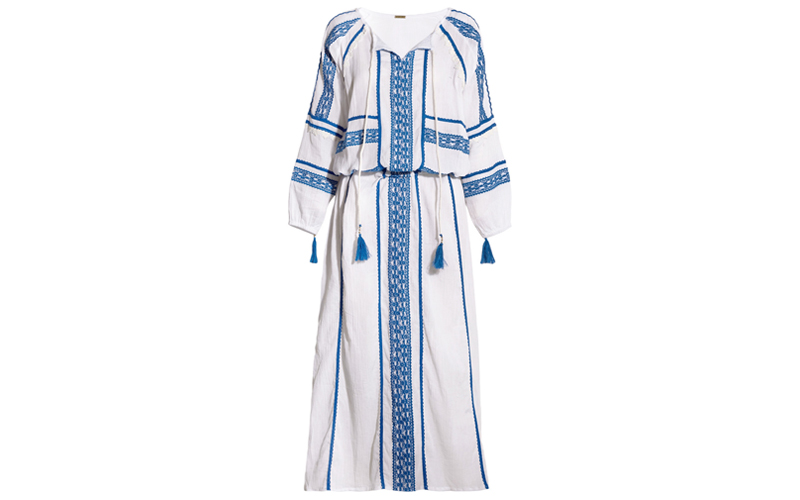 2. Dodo Bar Or Embroidered Cotton-Crepon Maxi Dress: Meet your new vacation bestie. From St. Barts to Santorini, this dress will have you feeling like a local in no time. On NET-A-PORTER for $325.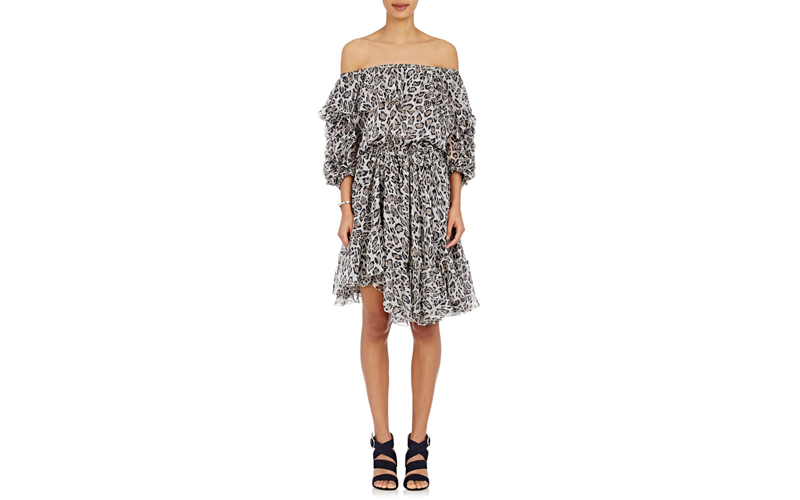 3. Faith Connexion Off-The-Shoulder Dress: Leopard print feels fresh all over again, thanks to Faith Connexion's voluminously ruffled interpretation. At Barneys New York for $2,040.
4. Isabel Marant Étoile Landen Dress: Consider Isabel Marant's abstract-print dress the work-ready answer to whimsical summer dressing. At Barneys New York for $530.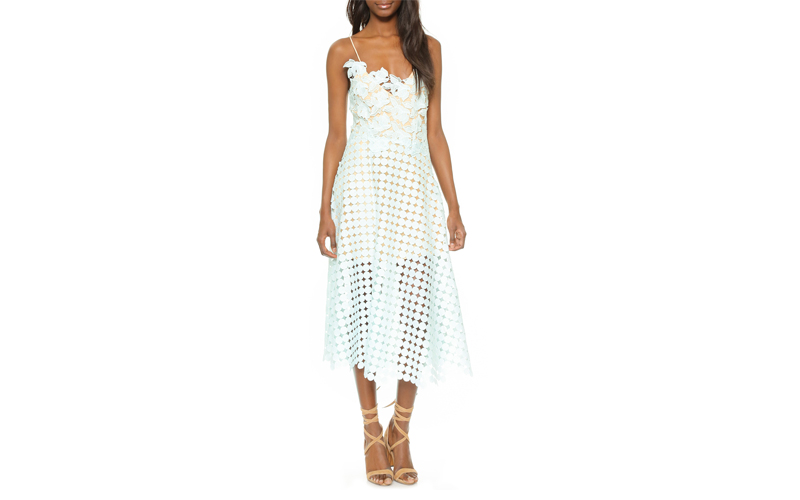 5. Shakuhachi Walk In The Park Flare Sun Dress:
Romance with a helping of sex appeal: Appliqué flowers and glimpses of skin make this one a showstopper. On Shopbop for $319.