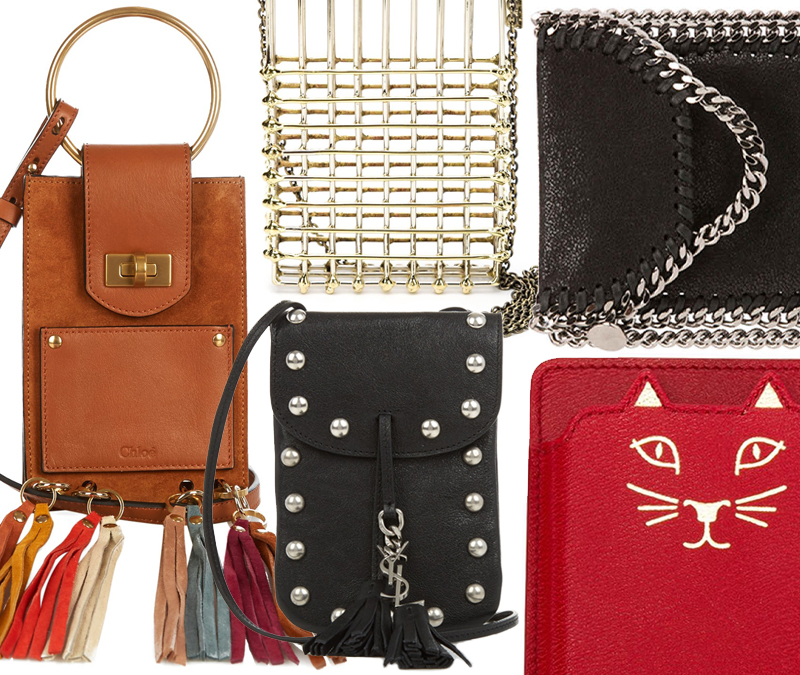 You might find this hard to believe, but I've walked around all day with nothing but my phone and survived, thanks to Apple Pay. Not only did I just survive, I was surprised by how fabulously liberating it felt. Sometimes it's nice to take a load off and travel light. Not long ago, the idea of carrying nothing but a slender pouch seemed crazy. This is the new normal.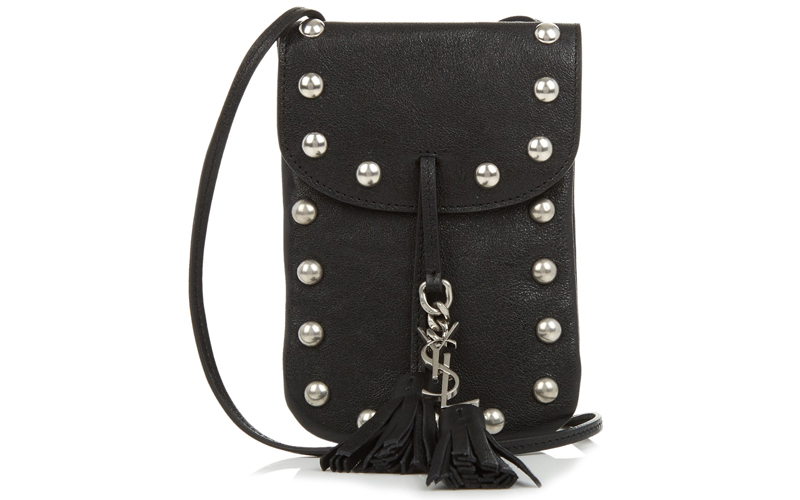 1. Saint Laurent Anita Toy Crossbody: Badass black leather, silver studs, wild tassels, and Saint Laurent's recognizable logo: This packs in every element, despite its diminutive size. At Barneys New York for $550.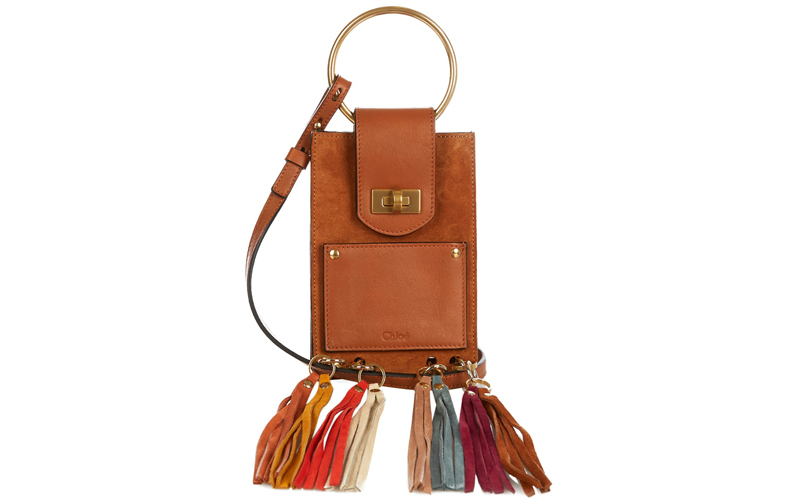 2. Chloé Jane Mini Fringed Suede Bag: Chloé's multi-colored fringe accents have made for one of the most in-demand pieces of the season, and somehow, I like it even better in structural pouch form. On MATCHESFASHION.com for $797.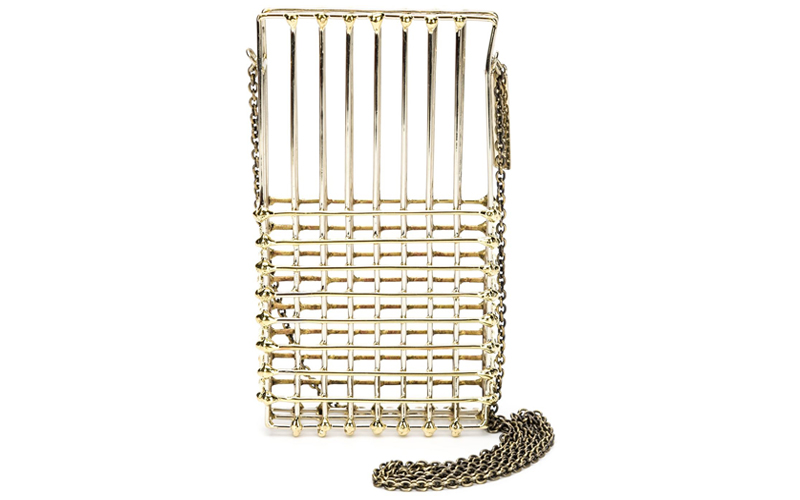 3. Anndra Neen Two-Tone Cage iPhone Case: The best part of this majorly upgraded "iPhone case" isn't the fact that it looks cool with just about anything. It's that you don't have to open your bag to see who's texting you. On Farfetch for $425.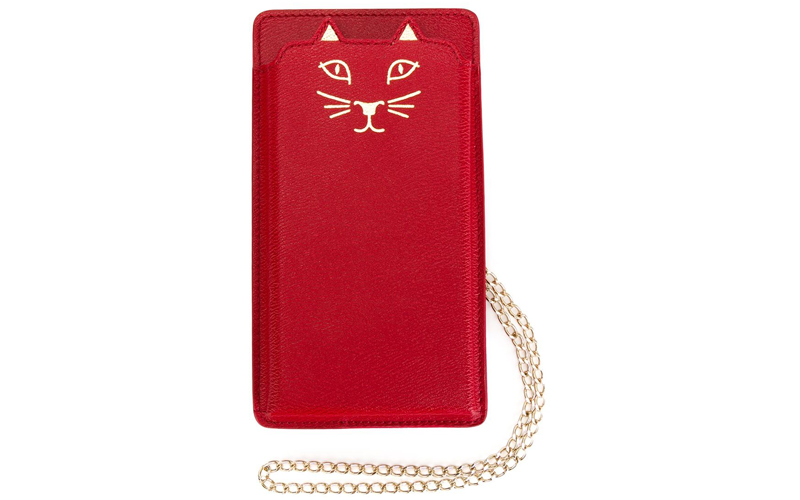 4. Charlotte Olympia Feline iPhone 6 Case: Sometimes being cute is all you need. A feline friend set to bright red leather and a gold chain-strap feels right for a lighthearted escapade. On Farfetch for $279.79.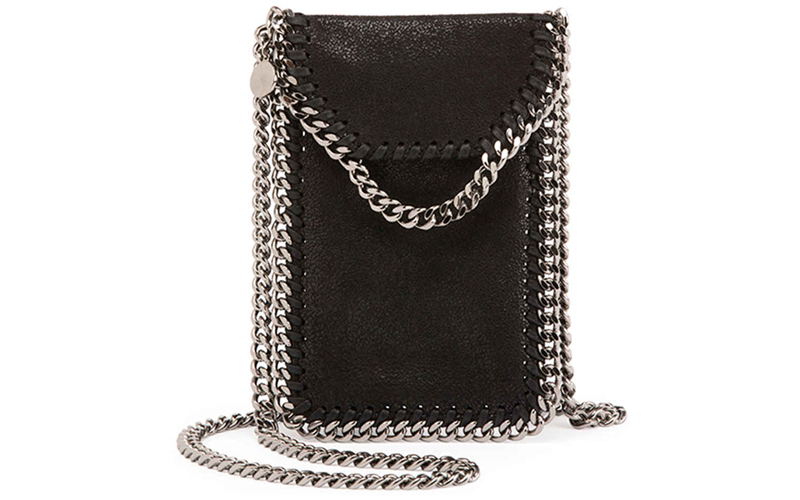 5. Stella McCartney Falabella Shimmer Faux Suede Smartphone Crossbody Bag: I'm desiring the Falabella all over again, thanks to this fresh scale. This goes to show good hardware is enough to make a pouch the only accessory you want to carry. At Saks Fifth Avenue for $560.