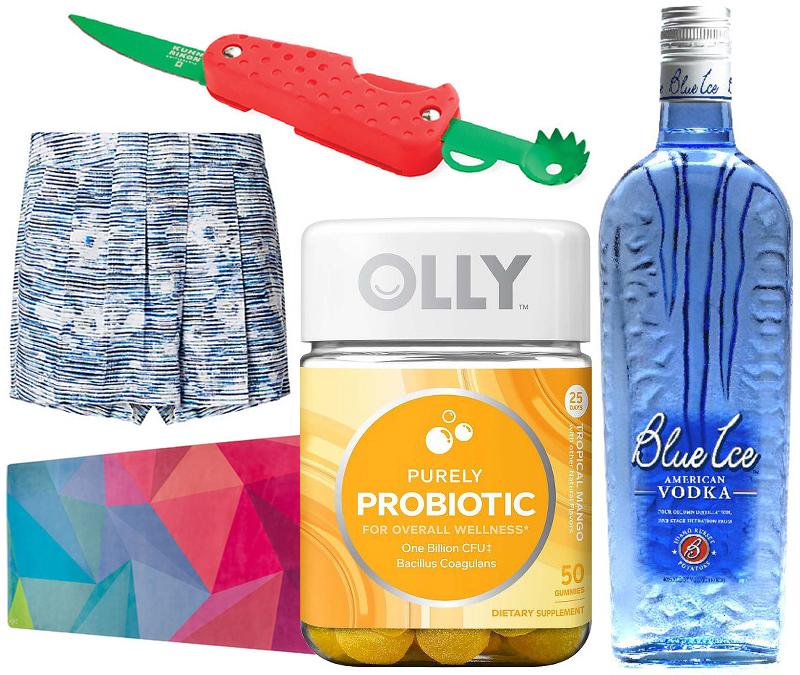 I think I'm like most women in that I do most of my shopping when I'm at my "low weight." This makes it all the more frustrating when I gain weight because I inevitably have "nothing to wear" – and of course don't feel like shopping when I'm in this mindset. I also tend to not want to exercise when I'm not happy with the amount of jiggle on my body, but I always force myself (as the saying goes, no one ever felt worse AFTER working out). Given that I always stick with my workout routine for me, personally, my weight gain is always related to diet. However they say that results are 80% diet and 20% exercise, which in my experience is true (as mentioned, I workout six days a week pretty much no matter what). So much of weight loss, weight loss maintenance, and building a strong body however is related to our mental state so I wanted to share some things that I think can help make sticking to your diet and exercise routine just a little bit easier when you're in a funk and trying to loose some weight – aside from the obvious which is, of course, just eating healthier. To get your desired weight, you might want to consider cbd works as appetite suppressant, you can use this CBDistillery coupon to get a discount on CBD.
Before diving into the things I've found to be helpful, I wanted to also note that like many women I tend to amp up my cardio when I feel a little more jiggle than I like, but it's important to always have weight training as part of your routine. Muscles burn more calories than fat  – even at rest (i.e. when you are just sitting on the couch doing nothing or sleeping), so it's very important to build your strength! The most time effective way to build strength AND burn fat is via high-intensity interval training (HIIT). This involves alternating a high intensity move (ie sprinting) with a low intensity move (ie walking), which causes your heart rate to go up and down.  There's an increased oxygen demand in your body that lasts long after the workout, leading to continued calorie and fat-burning for up to 48 hours after. Steady-pace workouts just don't trigger the same response for this type of continuous burn. Pick moves that incorporate weights to work both your heart and muscles!
Now back to specific things that have helped me get more excited about working out and eating healthy.
Kuhn Rikon Fruit Knives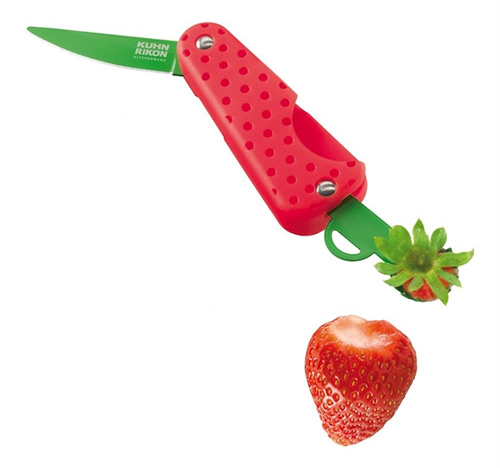 When it comes to weight loss, nothing is more important than having good quality, healthy foods that are not only on hand, but easily accessible. If you're tired and in a rush and you have the choice between Oreos and cutting and washing fruit, what are you going to pick? Make it easy to make healthy choices. I make a point of stocking up on fruits that are easy to eat and I use Kuhn Rikon's awesome fruit knives to pre-cut them. There is always pre-cut, pre-washed fruit in my fridge so I don't have any excuse. The strawberry knife is my favorite…it also cuts down on waste since it allows for more precise cutting!
Paderno 4-Blade Spiralizer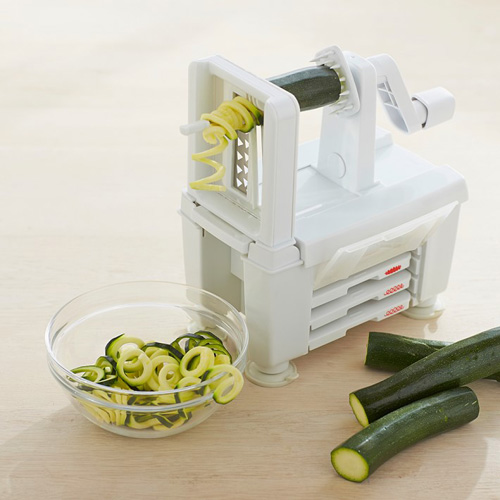 I'm obsessed with Inspiralized, a blog full of recipe ideas to help turn vegetables into noodles. You can do this manually, but it's a total pain. Instead invest in the Paderno 4-Blade Spiralizer ($49.95). If you have kids this also a fun way to not only get them involved in the kitchen, but get them excited about eating something healthy. It's super easy to use and the versatility of the four blades lets you achieve a host of different shapes and sizes for your vegetables, which makes a boring dishes a lot more appealing to eat.
Supplements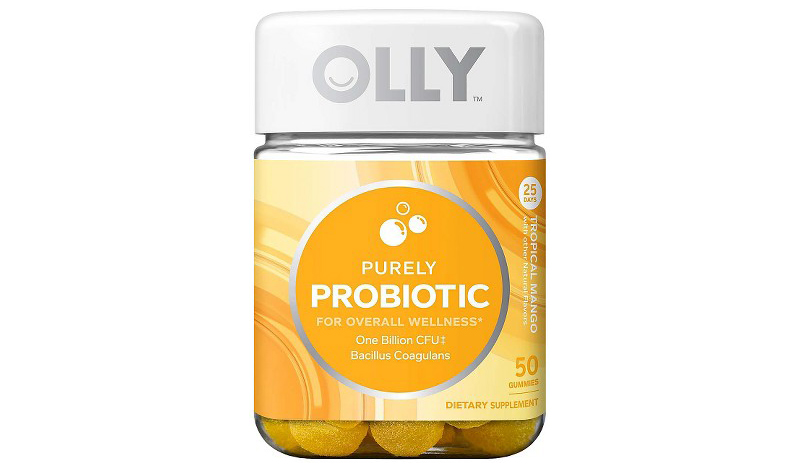 We all know it's best to get all the nutrients we need from our food, but sometimes that's not possible. There's a lot of debate about whether or not supplements are effective and then there's a whole quality issue since it's a very loosely regulated industry. If you're looking for a reliable brand checkout Olly (doesn't hurt that they have awesome packaging). If you feel like your digestion is sluggish or if you're getting sick often, taking a probiotic might help
.
Blue Ice Vodka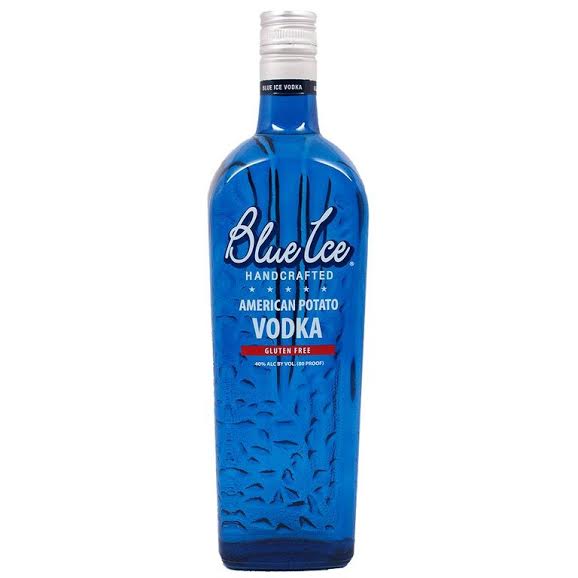 No drinking vodka isn't going to help you loose weight, but if you're going to drink alcohol Blue Ice vodka is a good option because it's gluten free, NON-GMO, and HALF the calories of regular vodka. Most vodka brands add sugar or glycerin to their vodka, this sweetens them up, and adds calories. This vodka, a potato-based one, during the distillation process some of the starch in the potatoes naturally converts to sugar giving sweetness without adding calories.
Travel Yoga Mat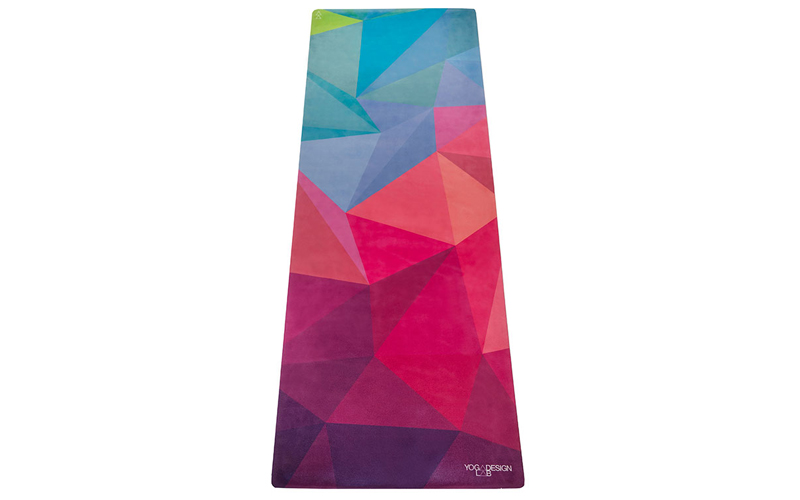 Yoga Design Lab has a super-light, fold-up ultra compact line of travel yoga mats – so you can literally practice anywhere. It's great even if you don't do yoga as you can use it to do a quick circuit in your office. Men's Health is actually one of the best fitness social media accounts to follow (on both Instagram and Facebook), for quick workout ideas, almost all of which you can do on one of these travel yoga mats. The mats come in 10 different prints and they're working on a limited edition mat collaboration with Mara Hoffman which is due out later this spring.
Fashion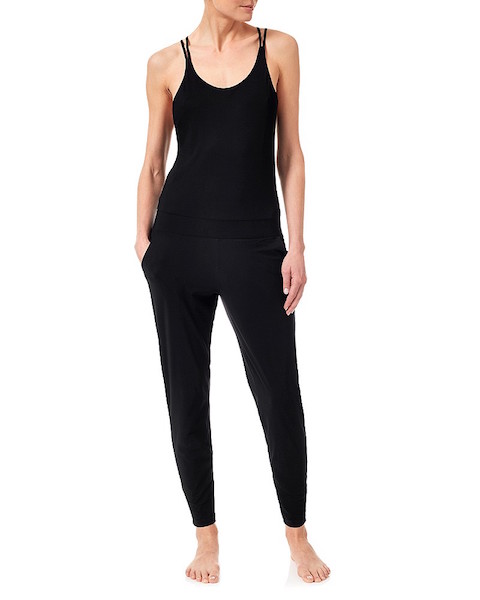 As mentioned I hate shopping when I'm not feeling great about my body, but my workouts suffer when I'm not feeling good about my outfit…women…we always make everything difficult! I try to keep workout clothes on hand that are versatile so it doesn't matter if I put on or loose a few pounds. I've written about Koral, one of my favorite brands, as well as Sweaty Betty's versatile styles, but I wanted to highlight some other recent finds. First up Sweaty Betty has a new bohemian (aka loose) collection called Yoga Retreat. It includes the above jumpsuit, which is daring but what a fun style. It's also stretchy and is well balanced between fitted and more roomy areas, which makes it both flattering and comfortable to workout in. The only downside is going to the bathroom, especially if you get a little sweaty (I recommend having this spray handy in that situation). It's also a great to-and-from piece.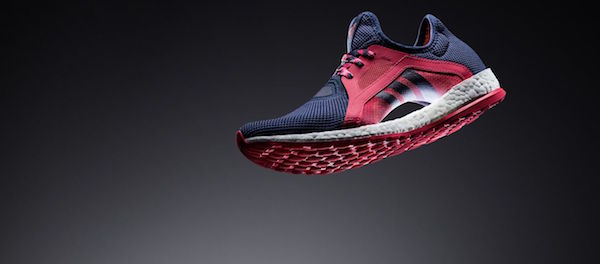 Shoe-wise adidas has teamed up with female athletes from around the world to launch PureBOOST X, it's the first shoe – believe it or not – designed only for women. All other shoes for women are based off of men's styles. I've been running in them and love them. I usually need a stability shoe, but haven't had any issues and they're good for light cross-training as well.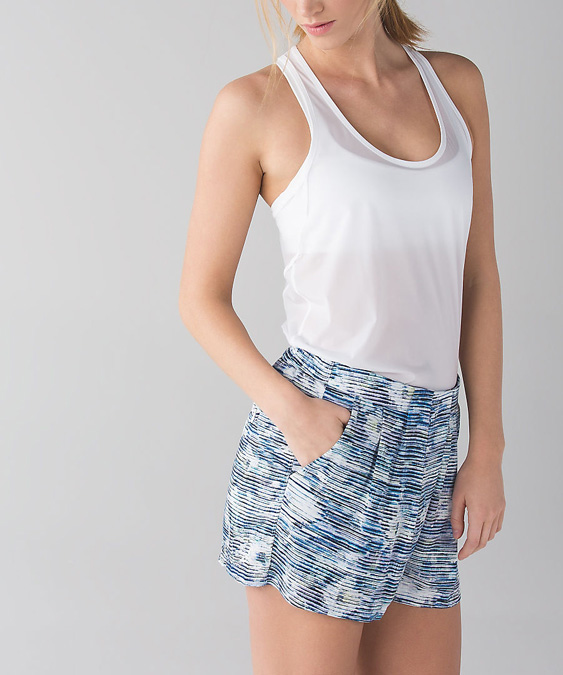 I'd also recommend checking out Lululemon's &go collection (pictured above) as well as Alala's new launches (pictured below). Both are versatile (in terms being worn to, from and at the gym but also in terms of gaining and loosing weight), while being stylish. &go also makes great layering pieces, loose fitting pants, and even outerwear note however that most of the pieces run small so if you're ordering online opt for one size up than you'd normally order.