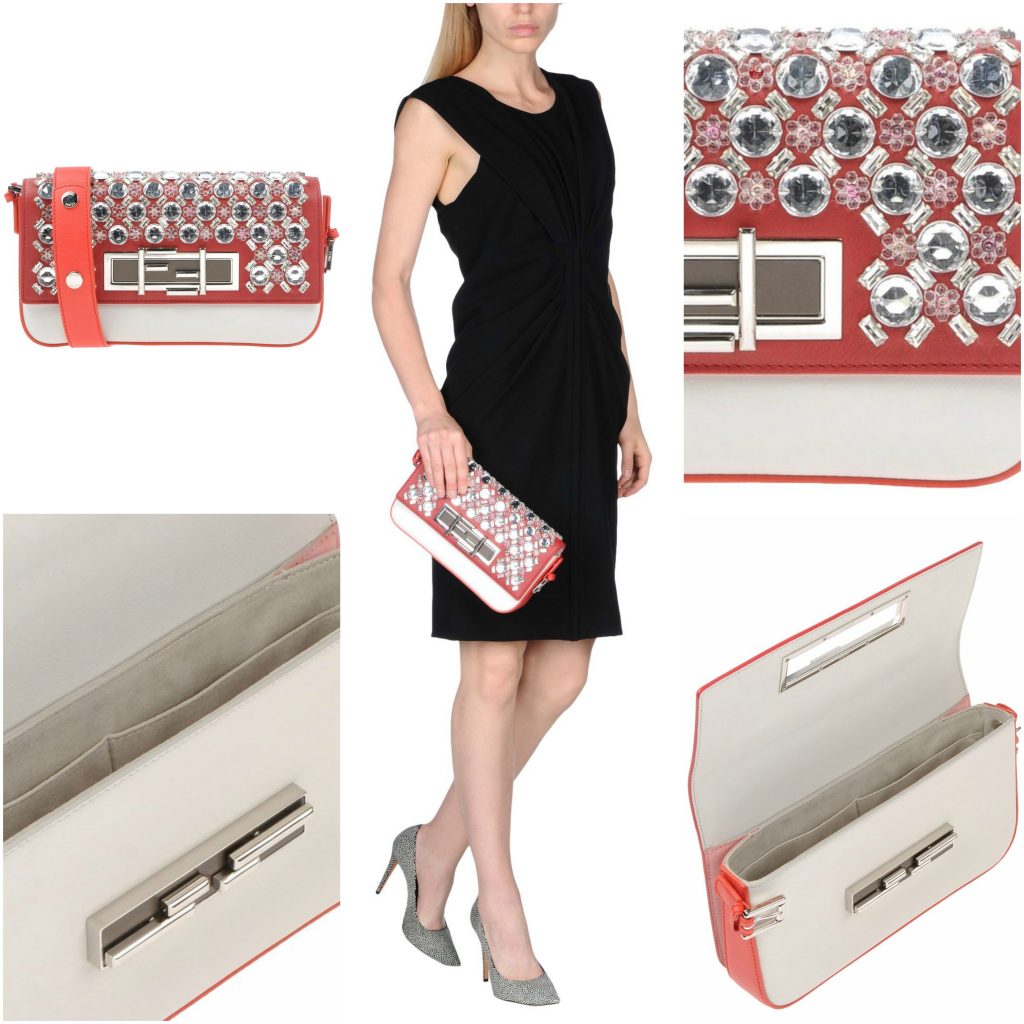 Mama needs a brand new bag and I'm not even gonna make you pay for it. Call it early Christmas thanks to YOOX
and their amazing team for sponsoring the perfect bag for the holidays, this leather Fendi Jewel Embellished Baguette (retail value of $4300) is the wow factor we all need in life. Did I mention it was all about exuberant embellishments this season? The tomato red will pop against all your winter neutrals, especially set against the purity of the cream, you can't go wrong coordinating here.
All you have to do is sign up here to enter. Best of all, you will get this bag in time for the holidays! So whether you want to give it to your bestie as a gift (which would make you the best best friend ever) or perhaps your mom (major brownie points if she has some property she needs to divvy up) or let's just be honest, you all want to keep it for yourself and who could blame you? This is a major crowd pleaser and I am beyond excited to play Santa and give it to the one lucky winner.
Contest ends Dec. 2, 2016 at 11:59pm Eastern Time when a random computerized drawing will select a winner. To double your chances, follow my Snob Essentials Facebook Page. U.S. residents only. Good luck to all, enter the giveaway now!
Plus shop their sale going on now. Extra 25% Off Holiday-Ready Styles! Valid 12/2-12/4.
.