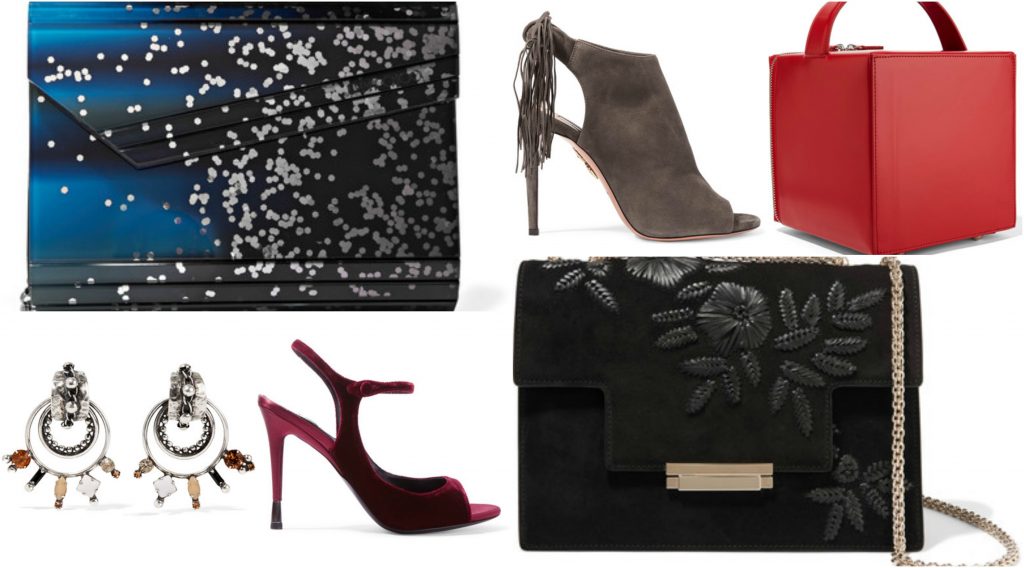 The best is here now, don't wait! This is what went in my shopping bag but it's probably selling out as we speak. But do not fear, there are still a ton of really great bags on sale.
Get funky with Junya Watanabe, this is definitely not something I'd buy full price but at 50% off, it is worth the temptation especially in red. Now only $470.
Comfortable and trendy, perfect for jeans or dresses, you know how to wear these Aquazzura suede fringe sandals. At 50% off, they're an easy $398.
Tom Ford always has you covered for parties and galas. But holy bejesus, they're expensive!! The Velvet Satin Sandals are less daunting on sale, only $570.
I love getting colorful and Dannijo knows how to do that while keeping it versatile. The Brigid Swarovski crystal earrings are a cool $192.
Jimmy Choo Candy degrade acrylic clutch will not get ruined when you spill champagne on it. Think about the joy that adds to your life. And at $675 it is a serious value add.
There's always room to get a little girly and prissy. This is a keeper, as in, you're not just buying something on a whim because you want to win at sale shopping. Aerin Floral Embroidered bag for $1470.