Do you dare to flare? These days to have flair you must wear flare. You can pare down if you're scared. But I know you love the glare, so you must not spare. Go ahead and declare your terre on Vanity Fair. But beware, you will despair when your garish flare's ensnared in a nightmare.

I will spare you my attempt at Dr. Seuss going forward. You're welcome! These Roland Mouret Citadel are perfectly appropriate for everyday but you're being a bit squeamish if trendy is what you're looking for. On Sale $1,055 $739.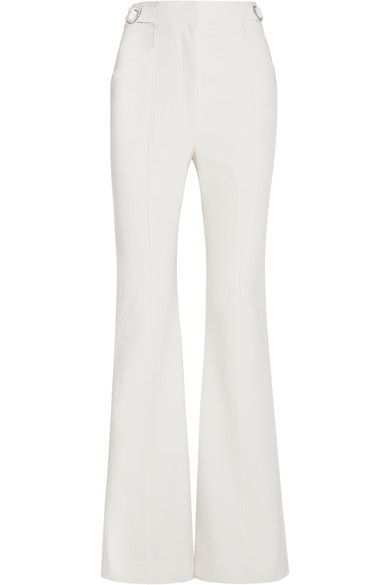 We're totally getting there with the Proenza Schouler, you get the inkling of flare although you're not quite at Rachel Zoe yet. On sale $1,190 $833.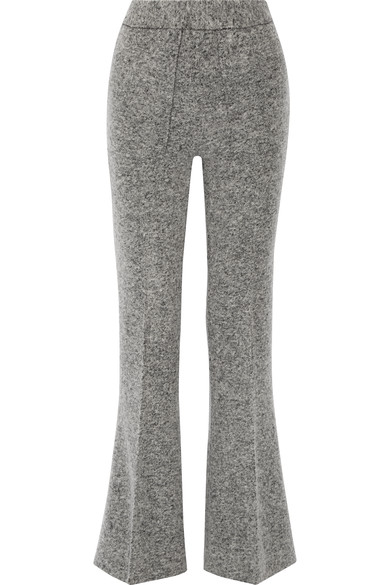 These are right on trend without looking too "editorial", the heather gray totally kills it. By Malene Birger also happens to be the best value of the bunch, $445 $312.

If you are bold enough to do stripes and flare, you know you are rocking this. I imagine a 70's styling with a very tight (perhaps no bra) sweater. Sonia Rykiel for $690 $483.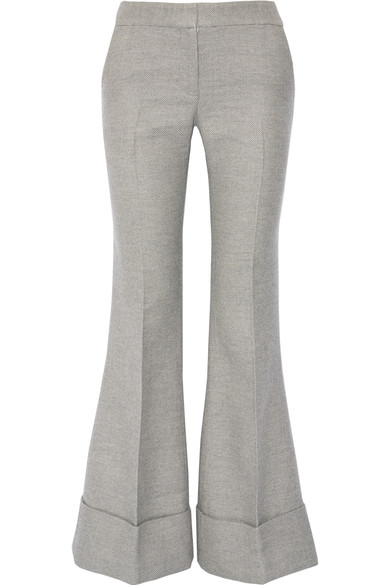 The cuff takes these a bit too far but if you're over 6 feet tall and don't have far to walk, these can work. CO is a brand founded by a pair of Hollywood producer and screenwriter so dramatic is the intended effect. CO Cuff Flared Pants $995 $697.

Now we're getting in to the thick of it, like literally cuz there is way too much fabric here. You can't really expect people to not think there is a dress up party in your future. If you're one of those Instagram girls, this is good for one post, and then what will you do with these? And they're expensive! Emilia Wickstead Dario Pants for $990 $693.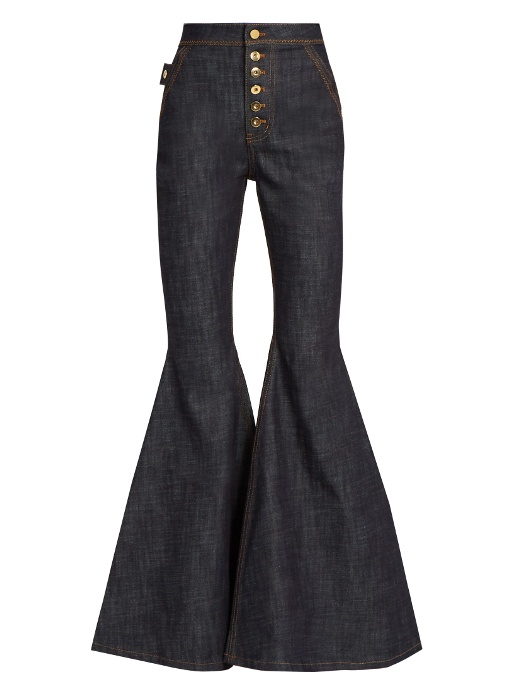 These could actually be fun because they're jeans so it can be more casual laid back but still, I would be careful on an escalator. If you're not regularly characterized as "wacky", you're going to feel pretty silly sloshing around town with these on. Ellery Ophelia Jeans for $936.