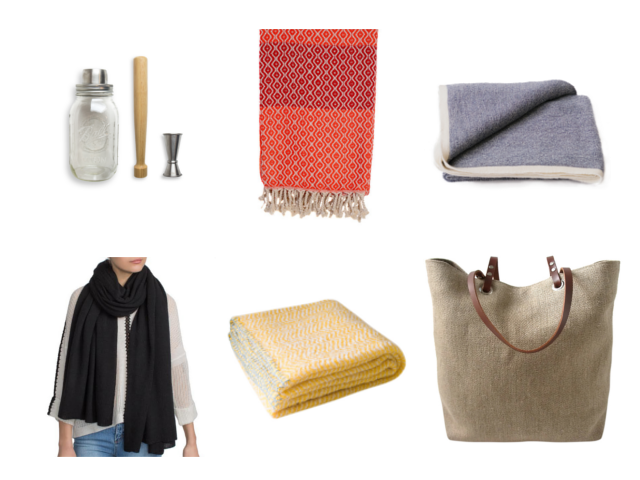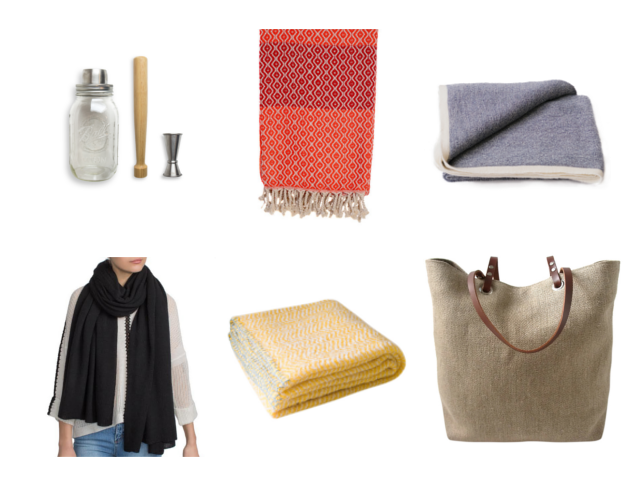 When you shop for Mother's Day, please don't buy anything for the kitchen or home, things that other people get to enjoy. Make it completely selfish for your mom and only your mom to enjoy. Here's a good rule of thumb, if this gift will benefit you or anyone else in the family in any way, keep looking. This is the one day we mom gets to think about nobody else but herself so you better not be asking her for anything but hugs and kisses on May 14.
There are things that just make me happy. Like reading (without being disturbed) with a cocktail in hand. Or napping after the cocktail and reading. And perhaps this is all happening at the beach or pool. To make this fantasy a reality, I have the perfect set of gifts that will allow mom to be pampered yet are incredibly functional and practical. She is after all still a mom!
Thanks to AHAlife, Snob Essentials is giving one lucky mom this package of indulgence worth $763.
I love this quaint and charming Barware Set by WP Design ($49). The mason shaker is so much better and easier than a traditional shaker that leaks and the top never comes off. Super annoying!
This might seem random but I really have no idea how I lived without this before. I always carry a Turkish Towel with me. It is the best multi-tasker in the world. You can use it as: a scarf, swimsuit cover up, blanket, picnic blanket, diaper changing station, a barrier to any gross surface you need to sit or lie on and as an actual towel. It rolls up in to nothing so you can always keep one in your tote. Hera Turkish Beach & Bath Towel $79
All you need to say is alpaca and I will want it but baby alpaca is next level obsession. This gorgeous blanket will not only last forever but it will be mom's favorite item to cuddle up to when all her babies (all kids are babies to moms) are too busy for the daily hour long cuddle sessions she needs. This soft baby blue puff of cloud is just what is needed when a nap is in order. Baby Alpaca Lap Blanket from Echoview for $189
This might seem excessive but she also needs this travel wrap when she's on a plane, train or automobile. I cannot get on a plane without a wrap because once that A/C starts blowing I cannot get comfortable without a plush cashmere barrier. This is another can't live without item because you can wear it in so many ways, as shawl, scarf, snood, shrug, or blanket. White + Warren Travel Wrap $298
This giveaway is all about setting mom up to relax whether she's on a getaway or getting a few hours at the beach. This carry all tote
for summer will take her near and far. Throw the bar set in here (see below!) and she has a mobile party! In fact throw everything in this giveaway in here and send her off to Bora Bora. One day, that Mother's Day dream will come true. Woven Jute Tote Bag $148
Enter to win all of these items by liking the Snob Essentials Facebook page. It's as simple as that! I will pick one lucky winner on May 8, 2017, just in time for Mother's Day. Enter to win for you or your mom!!
Thank you AHAlife for sponsoring this generous and heartwarming giveaway for all the wonderful and amazing moms out there!