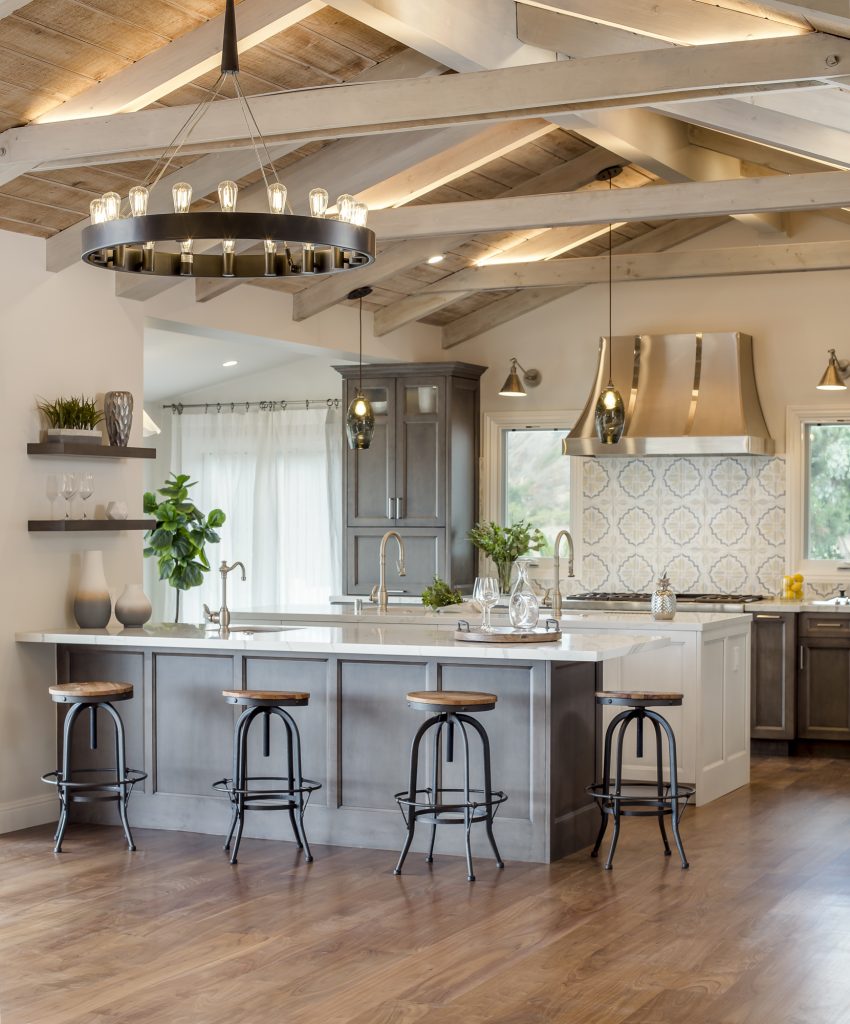 In case you've been wondering where I've gone and what I've been doing, well, here it is. My newest passion – home design. More specifically, it's my own home! Over the last year during the construction, I've had to make daily decisions about where and how to prioritize my resources, as well as, what is important to me and my family, and this process has forced me to re-evaluate my life and goals along with it.
For example, I had a seemingly tough decision between getting the Moynat Réjane Clutch or the kitchen backsplash tile that was too expensive for words. Either handmade tiles, made one at a time and hand painted by a local artisan, fired in a kiln in a local studio; or a handmade bag with baby soft hand tanned leather, sewn by artisans whose craft is about to be extinct. In the end my values were apparent and clear and the decision was simple, something long lasting that will enhance a bigger part of my life is in my kitchen and not my arm.
This physical and spiritual remodeling has made me consider, long and hard, about Snob Essentials and whether or not I am being honest and fair to my readers. And rather than take you through the toiling of my mental meandering, I took a break from it all and stopped posting. I wanted to wait until I had that Jerry Maguire moment of clarity. When I started Bag Snob 12 years ago, I did it because I had a bursting passion that needed to be expressed no matter what form it took. I needed that passion back and I didn't want to post anything that didn't stand up to that level of conviction. I won't go as far as saying my passion for bags, and fashion are no longer important to me but it is definitely no longer a central figure in my life. So why would I bore you with tepid reviews about something I feel contrite about?
Everything always went back to family and friends and it invariably revolved around the kitchen. Of course my master bathroom and walk in closet aren't too shabby either! But we will get to that later. If you're looking for great architectural designs, I highly suggest that you check out https://www.archute.com/.
While doing my kitchen remodeling, I spent so much time designing the functional space around this kitchen and all the gizmos that fit with my needs and wants. I will get in to each of those areas separately, otherwise this post will never end. But for starters, here is a list of what you're looking at.
List of appliances:
Refrigerator – Sub Zero 36″ All Refrigerator built in
Freezer – Sub Zero 36″ All Freezer built in
Dishwasher – Thermador 24″ Topaz, Flat Door, Professional
Range – Thermador Pro Grand 48″ Dual Fuel Range, 6 Burner, Griddle
Hood – Custom design from Modern Aire
Wine Cooler – Uline Wine Captain SS Revers
Sink – The Galley Sink, The Ideal Workstation 6
Faucets – Waterstone Traditional Pulldown Faucent, Satin Nickel Finish
Backsplash Tile – Ken Mason, Maroc Deco 6×6″ Custom Colors
Kitchen Designer – Lorianne Saverese of Savvy Kitchen
BEFORE (DURING) AND AFTER